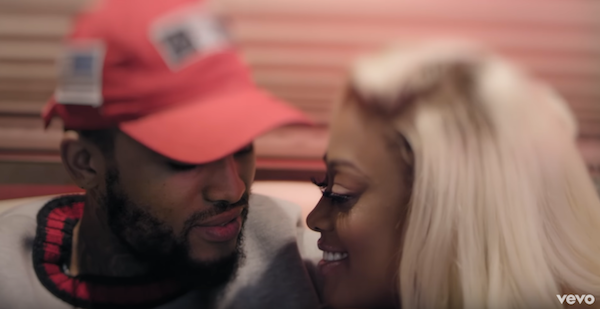 Now we know why Trina and Dave East were all boo'd up together recently on the Gram.  The sexy rapper is starring in the other sexy rapper's new video.  Get into "If It Aint Me" ft. K.Michelle inside, plus K. popping off about the latest foolery from Meek Mill & Safaree...
Dave rapped about her on the "Party Monster" remix back in March, and Trina posted up pics of the twosome around the same time.  But once she started posting pics of her ACTUAL rumored boo Raymond Taylor, it was clear she and Dave were likely just doing business.
Now we know exactly which type of business. 
In the visuals for her newest single "If It Aint Me," she pulls out receipts on Dave's cheating ass and teams up with her girl K.Michelle to talk about his foolery.  Trina told us earlier this year she has no time for f-bois.
Check out the vid below:
Trina celebrated the new reelase yesterday at the BET Experience alongside Rotimi, Wiz Khalifa and Big Tigger: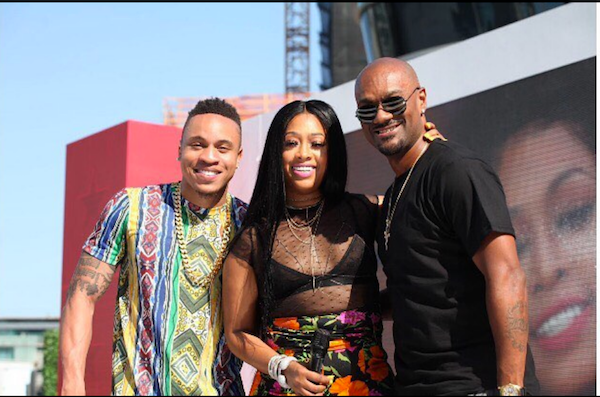 BONUS: K. Michelle's homie Safaree got jumped by Meek Mill's crew yesterday in L.A.  And K. aint here for it.  She blasted the lameness saying:
K. is gearing up for her own release.  She posted up these topless pics yesterday on the set of something new:
I just tell the truth, so i'm good in every hood spot pic.twitter.com/6EkC2D6Fsv

— K. Michelle (@kmichelle) June 24, 2017
I got a new body, new Rari, Ass up on a ducati pic.twitter.com/6Wn86a91Ca

— K. Michelle (@kmichelle) June 24, 2017
#thepeopleiusedtoknowpic.twitter.com/4pJ9nHVckH

— K. Michelle (@kmichelle) June 23, 2017
Photos: Twitter/Instagram/Getty