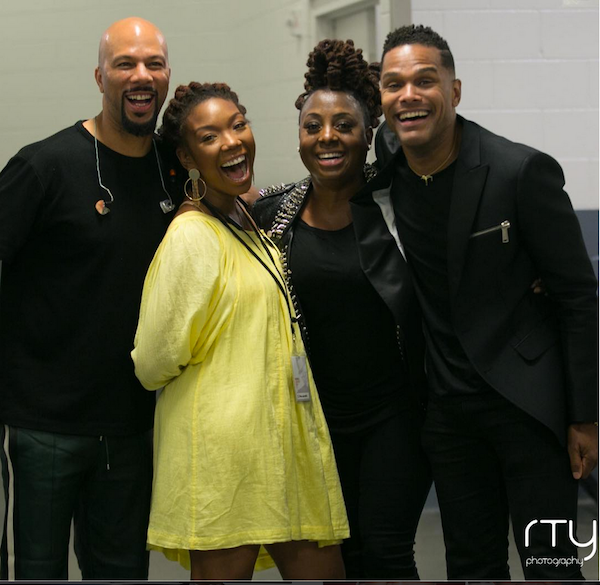 Brandy just got a little extra TLC from Common the other night.  Get the video inside...
Weeks after she passed out on a cross country flight and was rushed to the hospital, Brandy appears to be fully recovered and back on stage. She wasn't singing, but she got some seranade action from rapper Common.
For the last stop of the summer tour from Maxwell, Ledisi and Common, Brandy came out to support the homies. 
And before you ask, nope, she's not pregnant.  Brandy says she's "just chubby".
As for Common, the "Come Close" rapper brought her on stage and gave her (and everybody) all the feels. Too bad B's a taken woman though. Check out the videos below:
Sweet!
Photo: @rontyoungphotography