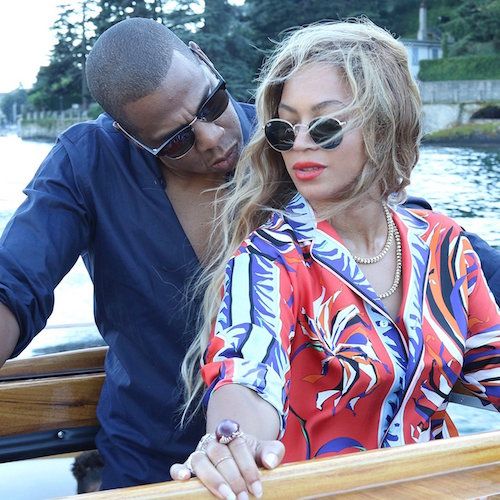 Beyoncé& Jay Z have welcomed those royal twins, this according to multiple reports!  Details inside...
As first reported by Showbiz 411, The Carters welcomed their twin babies...earlier this week!
Multiple sources, including People and Us Weekly, now also confirm the news saying their sources claim the most powerful couple in entertainment has indeed welcomed their smallest new duo.
Since the couple nor any family have confirmed this news yet, sip the tea wisely.
"Bey and Jay are thrilled and have started sharing the news with their family and closest friends," a source tells PEOPLE.
Showbiz says their sources saw a woman walking into the hospital on Friday carrying balloons and flowers.  While this could have been for anyone, they believe it confirms their earlier sources who say Beyonce, 35, gave birth Monday night or Tuesday morning.  The site claims:
There's a less than 1 percent chance we're wrong but… Sources say that Beyonce gave birth to twins on Monday night or Tuesday morning in Los Angeles. That's the reason Jay Z didn't turn up on Thursday night for the Songwriters Hall of Fame induction in New York. He had his hands full. The source is good. Those kids are here.
It's not totally impossible to be true, but it sounds like some folks are piecing together the same info we've all noticed all week, from Solange allegedly being spotted at Bey's hospital days ago to Jay missing his Songwriter Hall of Fame induction ceremony Thursday in New York.
We'll await the official confirmation (which we wouldn't be surprised if it's accompanied by the most bomb family photo of all time).  Meanwhile:
Congratulations to the couple, if true!
Photos: Instagram