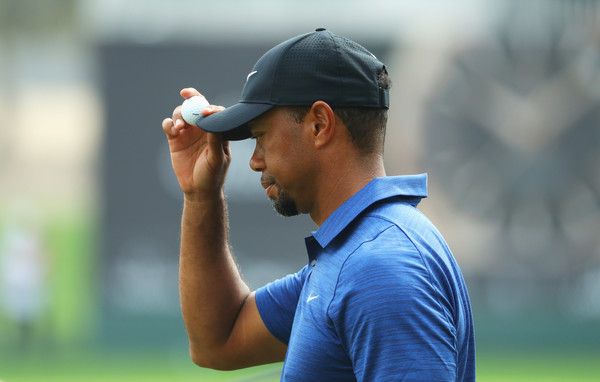 On the heels of Tiger Woods releasing a statement about his DUI having nothing to do with alcohol, all the details about the influence he WAS under have bee released. Get them inside...
Tiger was found asleep behind the wheel of his his $222,000 Mercedes yesterday in the wee hours of the morning.  His DUI has caused plenty of discussion (and memes) on social media, and the newest details aren't going to help the situation.
He may not have been drinking, but he was definitely under the influence of drugs, drugs which he says were prescription.
The police report paints the full picture of what went down when a member of the Jupiter Police Department approached his car that was still running on the side of the road, with the right turn signal on. Police say he did submit to a breathalyzer (which read at 0) but was disoriented and had slurred speech when they woke him up.  Tiger also told the cops that he was coming from golfing in California.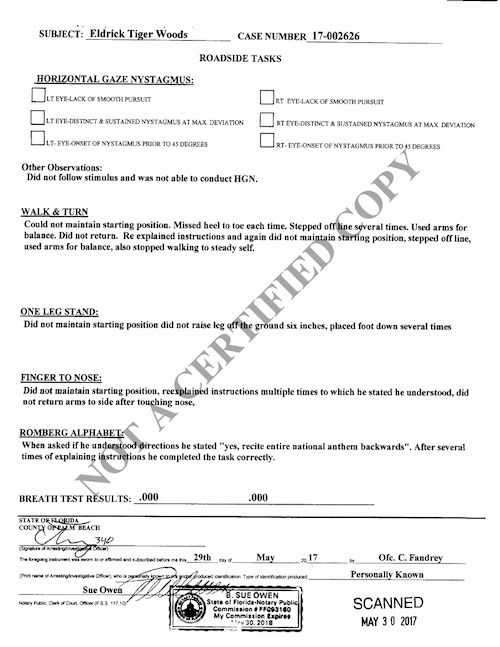 He could be facing up to six months in prison if convicted on the DUI charge, and be ordered to pay $1,000 in fines while performing up to 50 hours of community service.
Tiger has gone through 4 major surgeries in the last 3 years.  It would be understandable if he was on a high amount of pain medicine during this time.  The issue here, though, is getting behind the wheel while on any type of meds that could even possibly cause body altering changes. 
The golf champ says he takes full responsibility in a statement issued yesterday:
"I understand the severity of what I did and I take full responsibility for my actions.  I want the public to know that alcohol was not involved. What happened was an unexpected reaction to prescribed medications. I didn't realize the mix of medications had affected me so strongly."

"I will do everything in my power to ensure this never happens again," he said.
He also submitted to a urine test, but results have not yet been released.
Photo: Getty