YBF chick Rachel Lindsay may not have raked in better ratings than last season's "Bachelorette" premiere, but she's STILL winning.  Find out why inside...
Rachel, spotted above at "Jimmy Kimmel" this past week, has been EVERYWHERE this past week promoting the hell out of the new season of the "Bachelorette."  As the first black Bachelorette or Bachelor in the history of the show, she admitted in a few interviews that she's feeling the pressure.  But, she's handling it flawlessly from what we can see.
"Bachelorette" had the highest ratings of the night on Monday night, beating out all other network shows including "Lucifer" and "Jane The Virgin."  5.68M viewers watched her navigate through a bevy of crazies (and a few we see potential with) on the two hur premiere.  Even though the number of viewers in the key 18-49 demo dropped 10% from Season 13's premiere numbers, who cares?!  Rachel's still engaged and "over the moon happy", which she's been telling everyone who'll listen.
Speaking of that, we can't help but wonder if these spoilers she and ABC non-traditionally leaked (the fact she's engaged) and those other leaks (like the name of the actual winner she chose) had anything to do with the lower ratings.  Still, folks are tuning in because she's fabulous AF.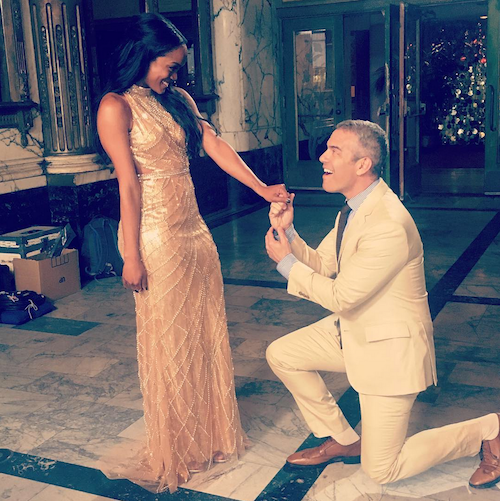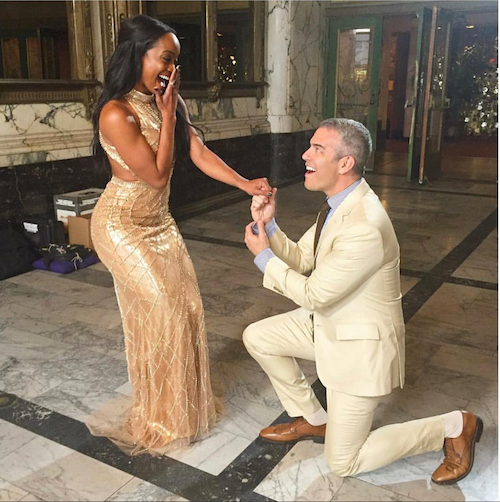 The Texas lawyer paid a visit to Andy Cohen this week as he filmed his "WWHL" show from L.A.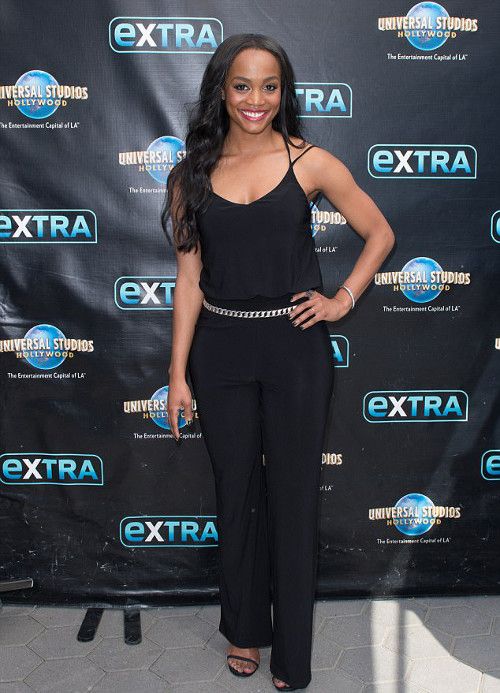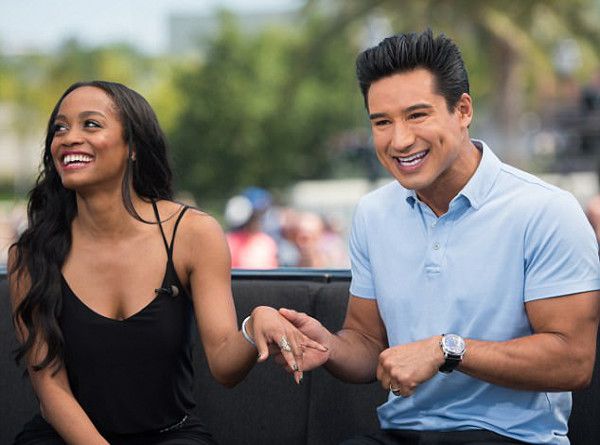 And Rachel kept it cute on "Extra" as she showed off her engagement ring (well, the "starter" version) for host Mario Lopez.
The 31-year-old visited "Bachelorette" super fan Kris Jenner.  Sigh.
She also found time to throw out the first pitch at the Dodgers game this week: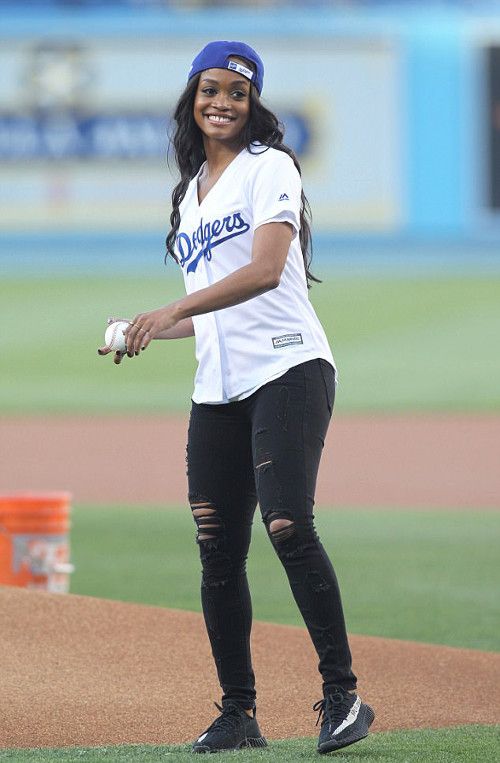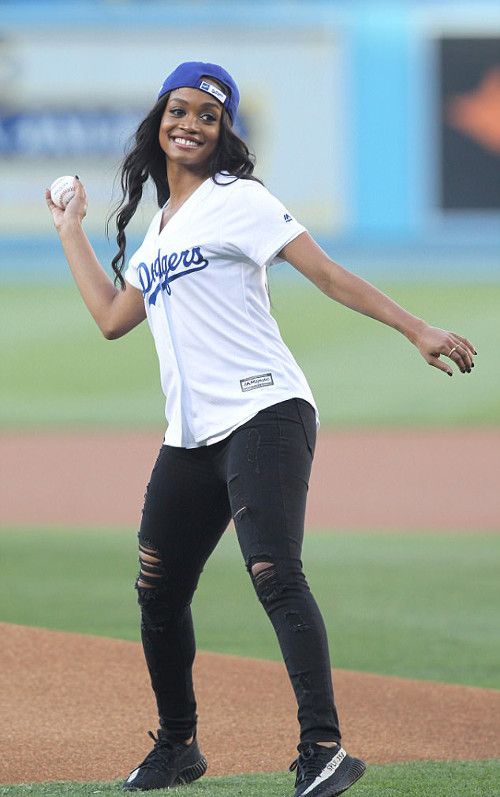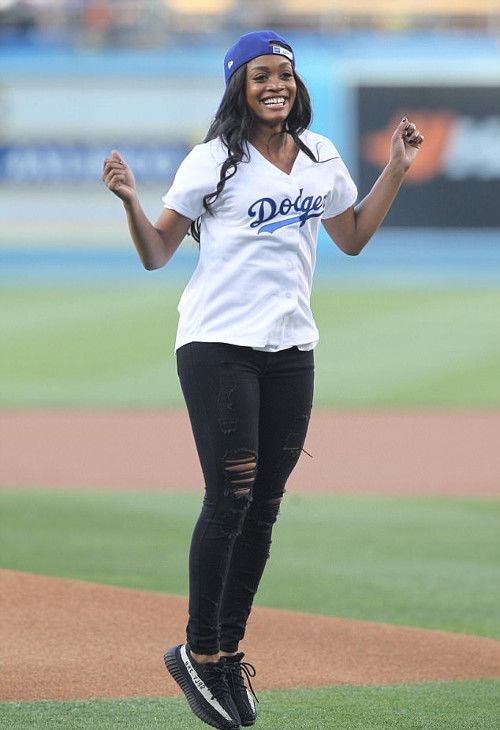 .@TheRachLindsay is here! She'll be throwing out the ceremonial first pitch tonight. pic.twitter.com/4adCJeXj51

— Los Angeles Dodgers (@Dodgers) May 24, 2017
She snapped it up with the latest "Bachelor" Ben Higgins -- who just broke up with his pick Lauren Bushnell -- at the game.
If you're wondering what Rachel REALLY thinks of that Waboom guy (ughhhh we're so mad she kept him!), check out what she told Access Hollywood:
Are you watching to see who Rachel chooses?!  Who has your vote?  TBH, we don't feel like any of them are quite up to par for her.  Talk about limited options!  But here's to hoping...