Go inside to see LL Cool J's daughter Samaria Smith, Lil Wayne and Toya Wright's daughter Reginae Carter, Andre Harrell's son Gianni Harrell, and NeNe Leakes' son Brentt Leakes graduate inside…
It's that time of year! Parents are stanning OUT for their kids as they walk across the stage to receive their diplomas.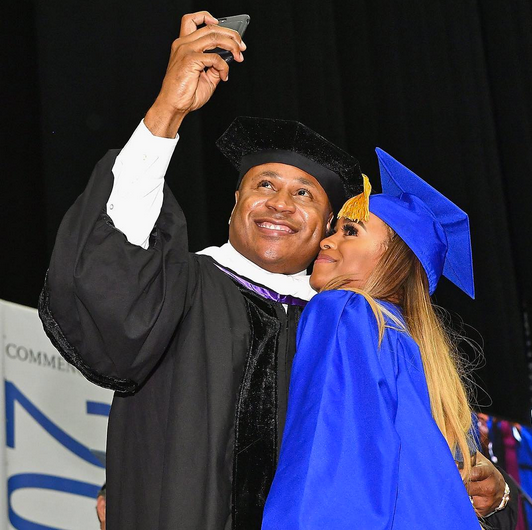 It was a big day for LL Cool J and his daughter Samaria Smith.
This week, Samaria graduated from the Fashion Institute of Technology in Flushing Meadows Park, Queens. And her father was there to show his support. Not only was he there to support, he also spoke during the ceremony to receive the President's Award for Creative Excellence from FIT in his home borough.
"This generation is poised to bridge the gap of racism, sexism and any other negative –ism that been impacting our world," he said. He wrapped up his speech with advice he received from his mother and grandmother. "If a task is once begun, never leave until it's done. Be they labor great or small, do it well or not at all."
He added, "Samaria, I'm proud of you!"
After his speech, he snuck in a few selfies with his daughter when she walked up on stage to accept her diploma.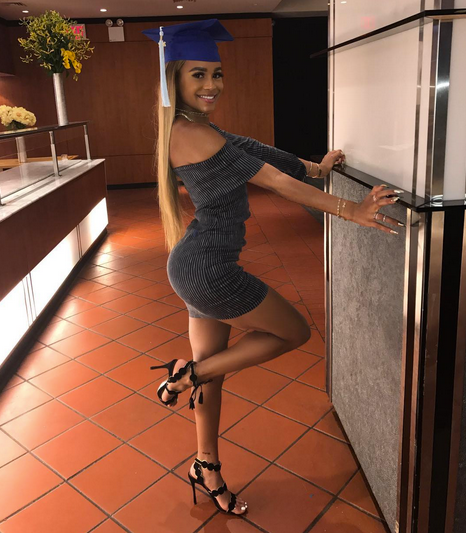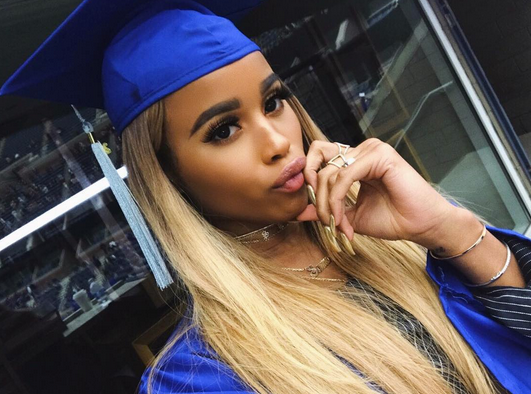 She's got her eyes set on becoming a fashion designer.
Peep the father-daughter cuteness below:
At another YBF graduation...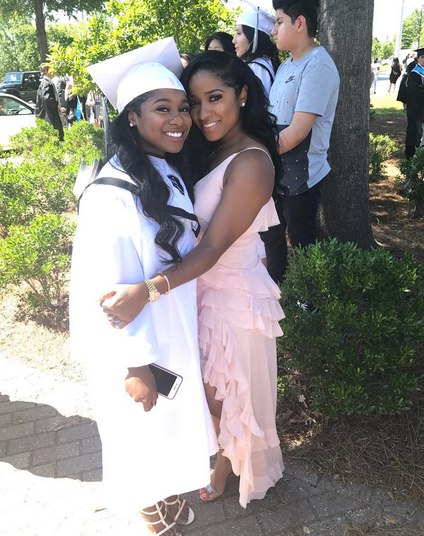 Lil Wayne and Toya Wright's daughter Reginae Carter graduated from high school today. The "Growing Up Hip Hop" star was all smiles on her big day as her mom and dad where there to witness her next chapter in life. 
On Instagram, Toya poured her heart out to her daughter letting her know how happy she was for her accomplishment. She wrote, "To my beautiful daughter and light of my life! Congrats on your graduation baby girl! Words can't express how I feel today. I wish that your life becomes all that you want it to be. May your dreams stay big and your worries stay small. Always remember to go after what you want and to stay humble along the way. I love you so much and I'm extremely proud of you."
Still a daddy's girl.  Weezy gave his oldest kiddie the hug of life.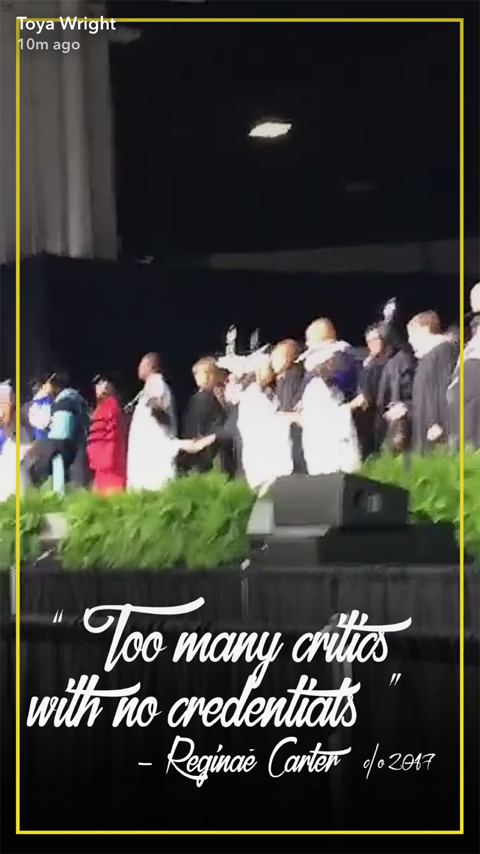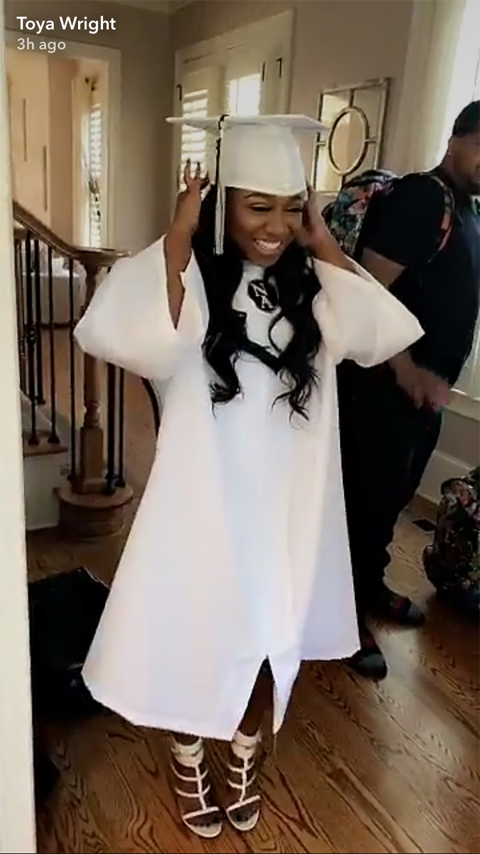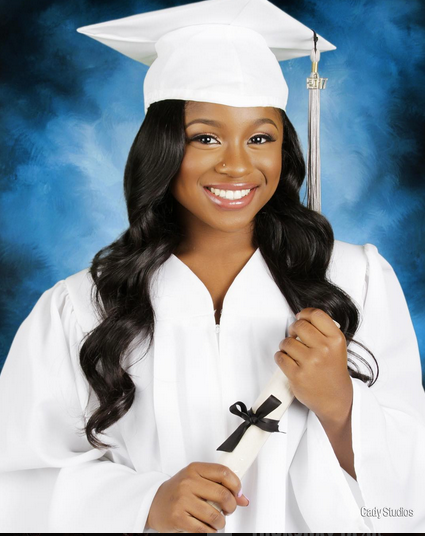 Congrats Reginae!
Record executive Andre Harrell's son -- and by son we mean TWIN -- Gianni Harrell is doing big things.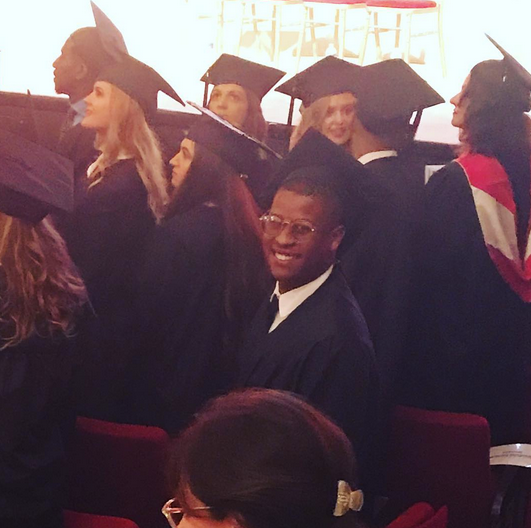 He just graduated from The American University of Paris in France. He's fancy.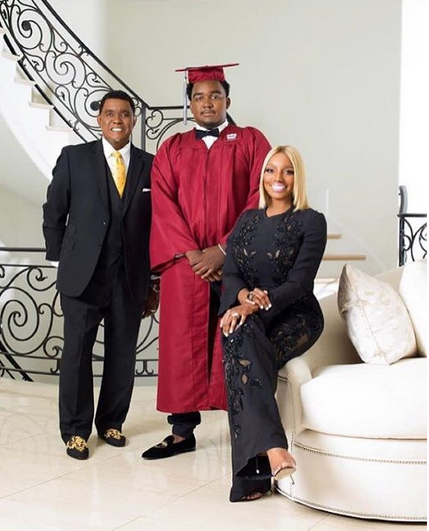 "Real Housewives of Atlanta" star NeNe Leakes and her husband Gregg Leakes are about to have an empty nest. Their youngest son Brentt Leakes walked across the stage yesterday to receive his high school diploma.
Feel old yet?
Photos: Getty/Samaria's IG/Reginae's IG/Toya's IG & Snap/Andre's IG/NeNe's IG