We know Taye Diggs isn't shy about showing off his legs, chest and other body parts, especially when he's dressed in drag for a Broadway gig.  But what we weren't expecting was a straight up booty pic.  See what he just posted inside...
"Empire" star Taye Diggs clearly hits the gym, like, all the time.  So we're not surprised he likes to tie up that tee and show off his results.
But his latest Instasnap has our mouths agape: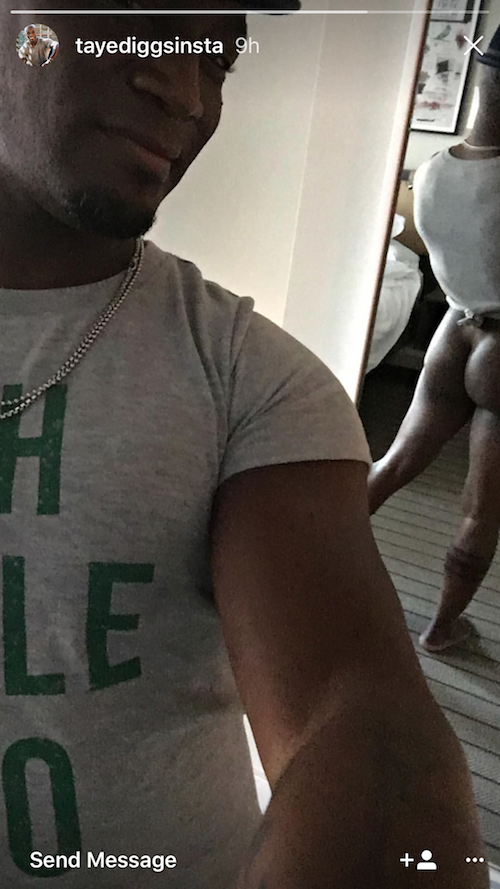 Tight tush and a tightly toned back.  You better let 'em know Taye!
Photo: Instagram