Barack Obama received rock star treatment when he rolled into Germany to speak at a few events. Unsurprisingly, he gathered more people together than when Trump made his arrival in Europe. Peep pics of the former president inside…
*cues up Aloe Blacc's "The Man"*
Former President Barack Obama was welcomed with open arms and cheers from the Germans when he arrived in Berlin, Germany to celebrate the 500th anniversary of the Reformation, joined by German Chancellor Angela Merkel.
POTUS and the German Chancellor, who reunited for the first time since Obama's presidency, sat on a panel to discuss democracy at the Church Congress in front of 70,000 people yesterday. People in the audience held up signs/banners that read, "Can we keep you," "We miss you," and "Welcome back, Mr President". Aww!
Huge crowds in Berlin waiting for Obama pic.twitter.com/zvTviAFKRZ

— Fiona. (@fiona_day) May 25, 2017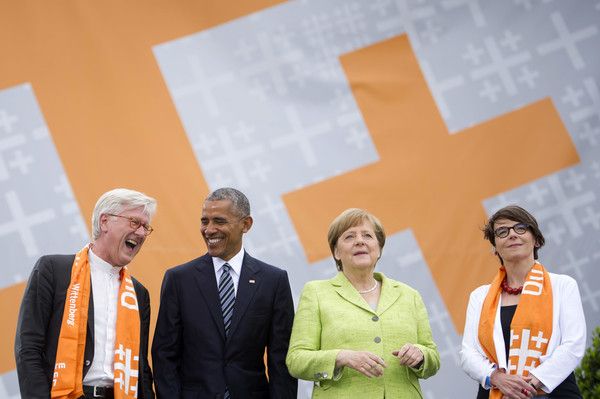 Speaking in front of the Brandenburg Gate, which was once cut off by the Berlin Wall, Mr. Obama revealed he was heartbroken by the bombing in Machester during Ariana Grande's concert, calling the world a "very complicated place."
"We can see the terrible violence that took place just recently in Manchester," POTUS said. "It is a reminder that there is a great danger of terrorism and people who would do great harm to others just because they're different. How heartbroken we are by the loss of life, and we grieve with the families."
Peep a clip from his speech below:
WATCH: Pres. Obama talks human rights and health care at Berlin's Brandenburg Gate. pic.twitter.com/bnZOgPovq1

— NBC Nightly News (@NBCNightlyNews) May 25, 2017
It was a totally different scene when Trump arrived in Brussels, Germany on May 24th. Trump was met with 9,000 people marching the streets in protest before Trump met with NATO and EU leaders.
At the NATO Summit, Trump is seen shoving Montenegro Prime Minister Dusko Markovic and pushed himself ahead as NATO leaders walked inside the alliance's new headquarters and prepared for a group photo. Check it:
Awkward moment when Pres. Trump appears to push the Prime Minister of Montenegro out of the way at NATO conference. https://t.co/GKrsujUUr8pic.twitter.com/PSc8dkIDBV

— ABC News (@ABC) May 25, 2017
Typical narcissistic Trump ish.
Elsewhere...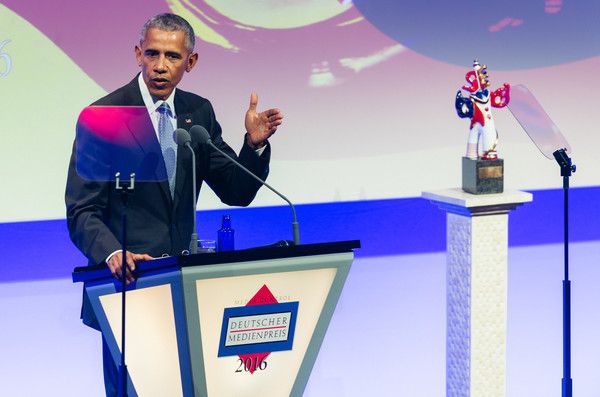 POTUS hit the stage at Kongresshaus in Baden-Baden, Germany to accept the German Media Award, presented by Joachim Gauck, former President of Germany. The German Media Award has been presented annually since 1992 to honor personalities from public life.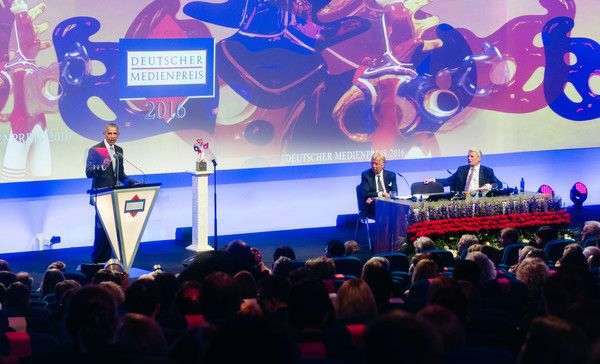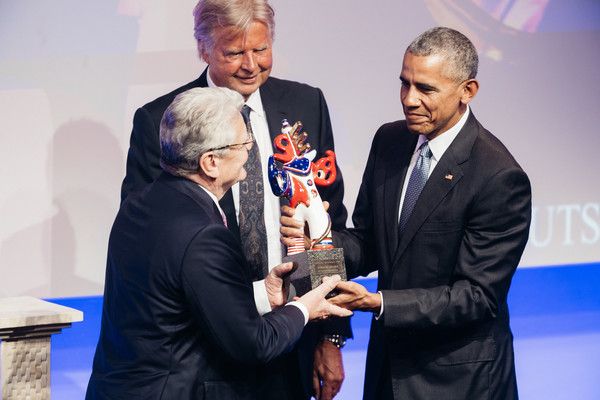 Congrats Mr. O! 
Check out his full speech below:
Today in Scotland, the crowds followed him to the golf course: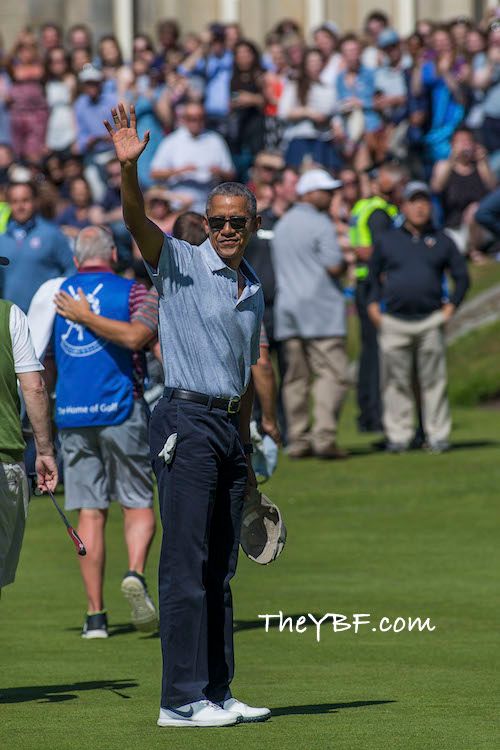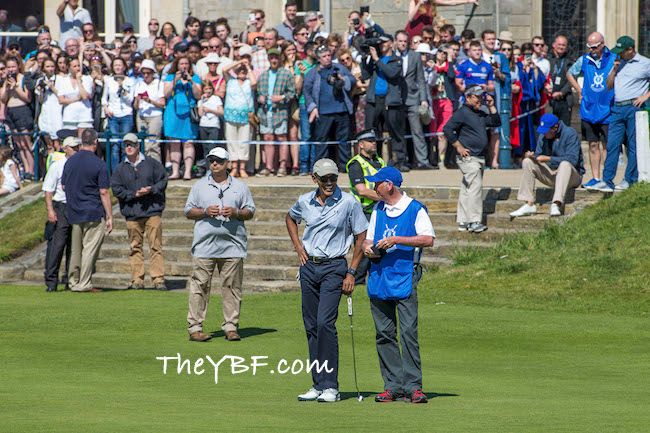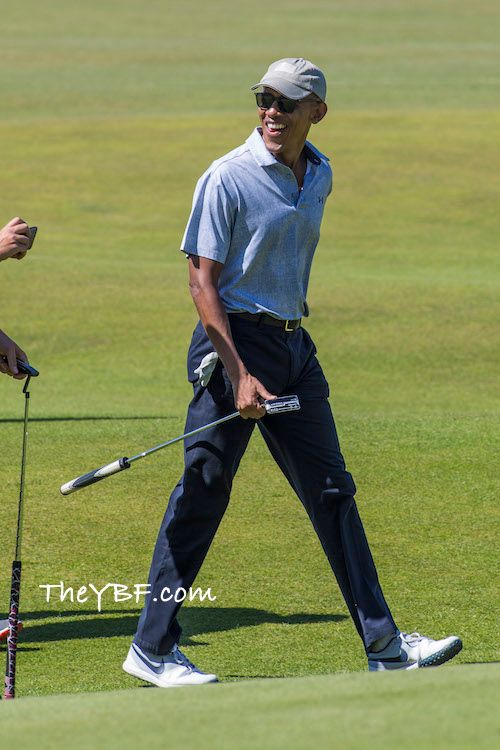 He hit the links at St Andrews during his Scottish visit, dressed in Nike and UnderArmour clothes as tons of fans and security watched him play. Gotta love it.
Photos: Getty/Splash