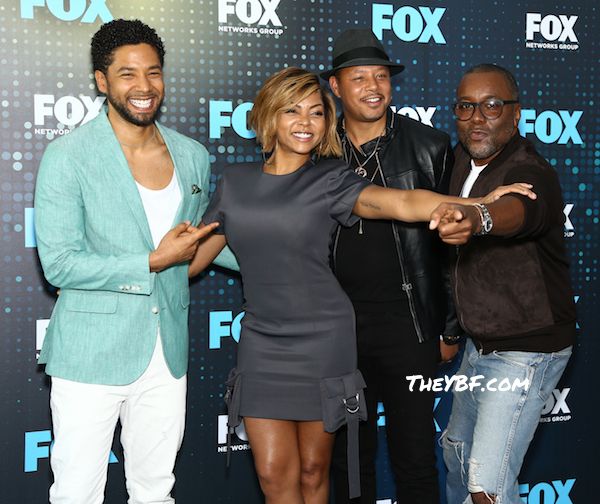 Wednesdays are about to be extra lit.  Deets inside on the major moves "Empire" and "Star" are making and the casts partying it up today at the Fox Upfronts.
This fall, "Empire" will be moving to the 8pm time slot from its usual 9pm time slot on Wednesdays. And "Star" will take the 9pm slot. Looks like creator Lee Daniels will have his own Shondaland TGIT style Wednesday night.  Season 4 and season 2 of the shows will now air in the same season!
The casts of both shows were in NYC today to make the big announcement at the Fox Upfronts.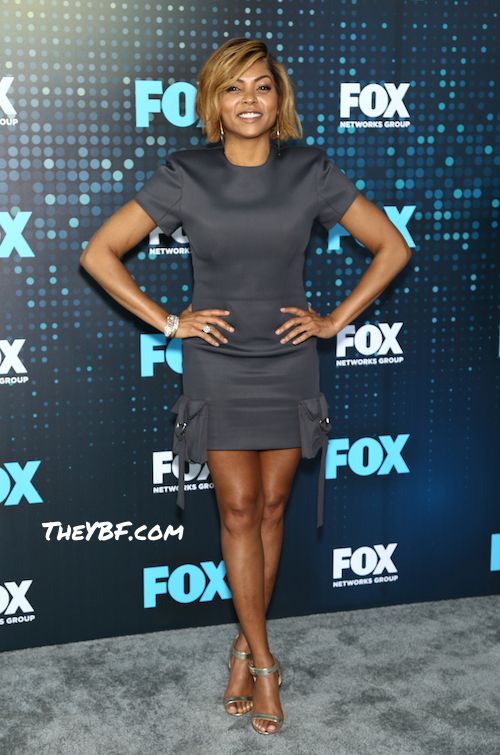 Taraji P. Henson (looking hella fab in this pocketed mini dress), Jussie Smollett, Terrence Howard and Lee linked up with Queen Latifah, Quincy Brown and Benjamin Bratt for the afterparty.  Fun times!
Below are a few more tidbits Variety gathered from the FOX Upfronts: 
Fox is setting itself apart with brand partnerships. The Fox chiefs noted they are investing millions in this area "and it's out ahead of our competitors." Some recent examples are "Lethal Weapon" extended scenes with Microsoft products, "Star" performing on the Honda stage, an "Empire" aftershow with Lincoln, and "Empire" branded Shazam Pepsi cans to tout Jamie Foxx's summer series "Beat Shazam."

Fox hopes its Wednesday night will rival ABC's "TGIT" block. The network aims to follow in Shondaland's footsteps, creating a Lee Daniels-branded night on Wednesdays from 8-10 p.m. With "Empire," followed by "Star." Newman said that the two shows have "higher duplication than any of the Shondaland shows." Taraji P. Henson, Terrence Howard, Queen Latifah and Benjamin Bratt showed up together to show off their new programming block. "Get ready for Wednesdays because Cookie and Carlotta are coming for ya," quipped Queen Latifah.
Lee Daniels is ecstatic, obviously:
Meanwhile, Keke Palmer will end her stint with Fox show "Scream Queens" as it's been canceled after two seasons.
She seems unbothered though. She posted up a vid dancing it up with Gabby Douglas and Nia Sioux to her new song "Wind Up":
Cute.
Photos: InStar