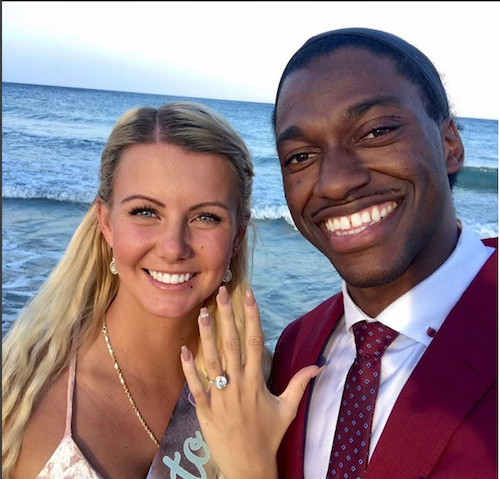 Robert Griffin III is moving on with life.  Clearly.  Pics and deets on his new engagement and baby inside...
His NFL career may be sunken as all hell, but RGIII is out here living life with his girlfriend, now fiance.
As you know, the former Redskins and Browns QB started dating then-college athlete Grete Šadeikolast year.  He basically informed the public he had left his wife (who had JUST had his baby) and had a new chick by showing off a new tattoo of Grete's name.  It was shady at best.  Mainly because he and his wife Becky Griffin's divorce is nowhere near final.
Now, Grete's pregnant, and she's already 8 months along.  RGIII took advantage of this Mother's Day weekend and also surprised her with a rpopsal yesterday on the beach.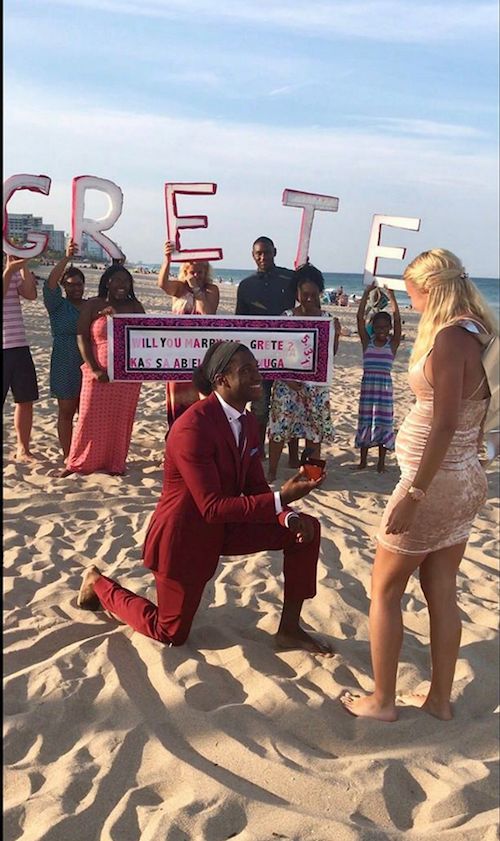 Chile.
Swipe through the pics below:
By the way, Grete, who just made her page private likely because of the criticism and homewrecker accusations, just graduated a few days ago from college:
Get it how you live then.
Photos: Instagram