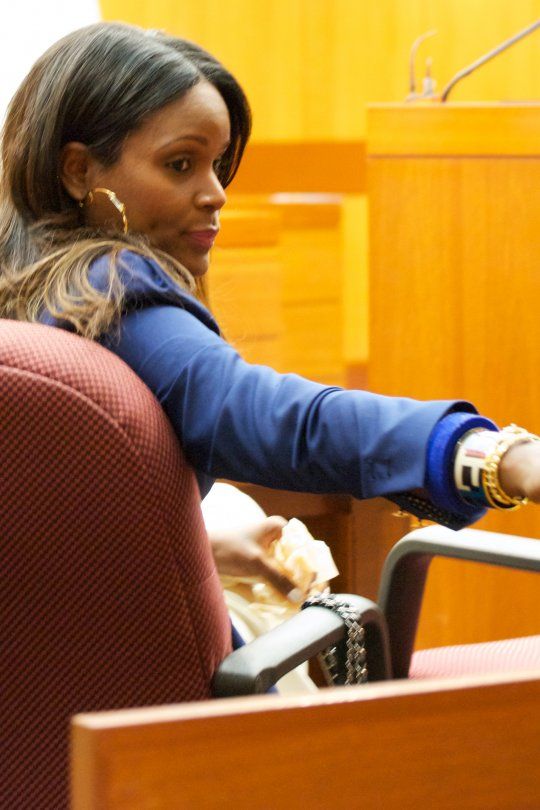 Though she lost her custody battle for her two youngest boys yesterday, Tameka Raymond has not been silenced in her fight against Usher. Find out what she posted on Twitter inside.........
Tameka may have lost the battle....but she still seems to be at war.  She recently posted on Twitter a few things referencing loyalty, what money can buy,  and winning against the enemy: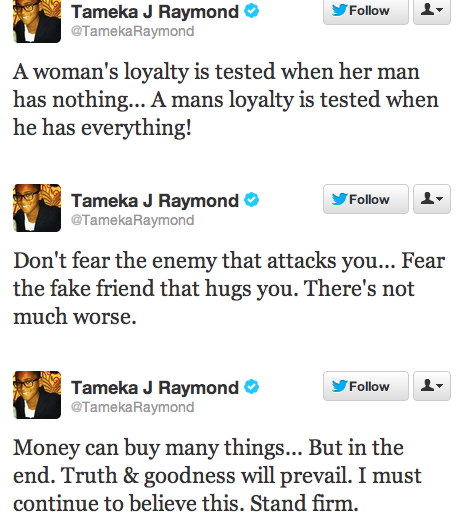 Interesting.  Though she never mentions Usher by name, we all know what this is about.
I'm sure we haven't heard the last of Tameka as her lawyer will likely appeal the ruling.