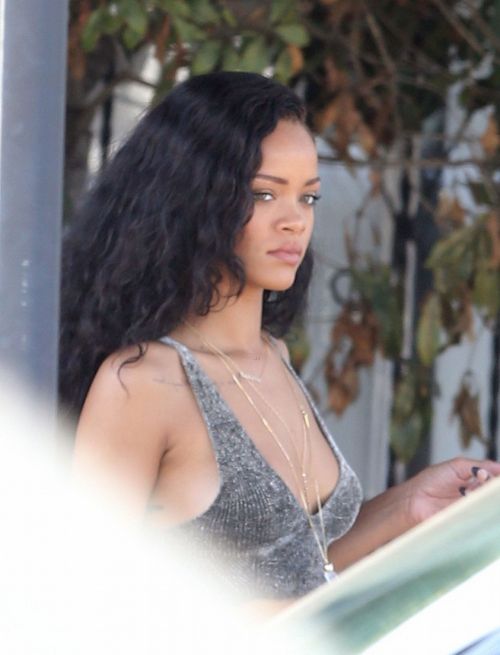 Rihanna is spending the weekend back home in L.A. after a busy few weeks.  And she was spotted shopping at Opening Ceremony with her bestie Melissa.  Check out her cute shopping look inside...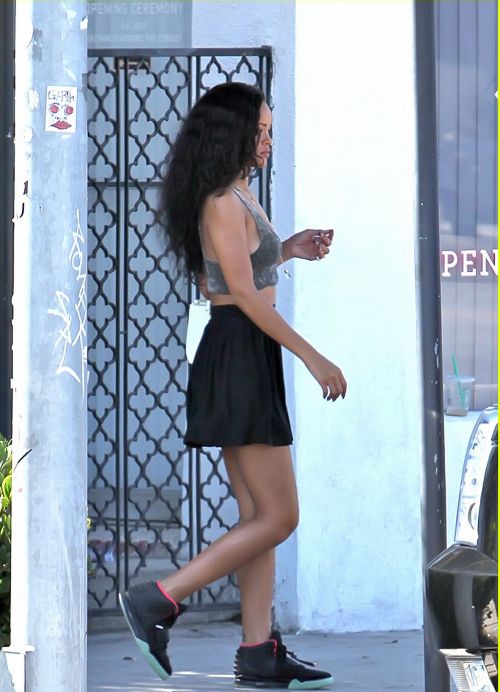 The pop chick kept it casual in a flirty mini skirt, small crop top and her Air Yeezy 2 sneakers as she shopped it up Friday afternoon: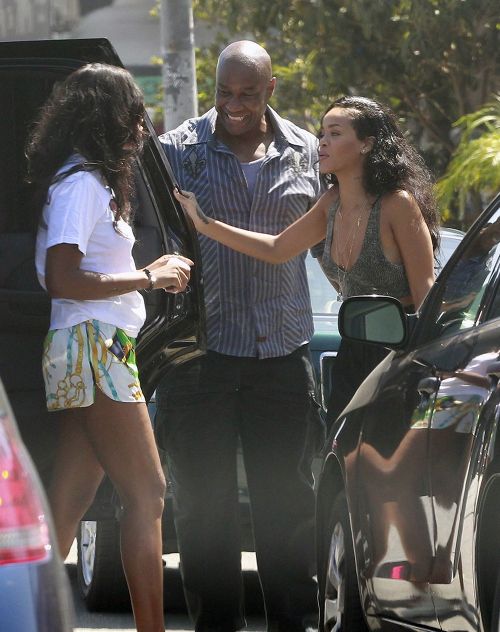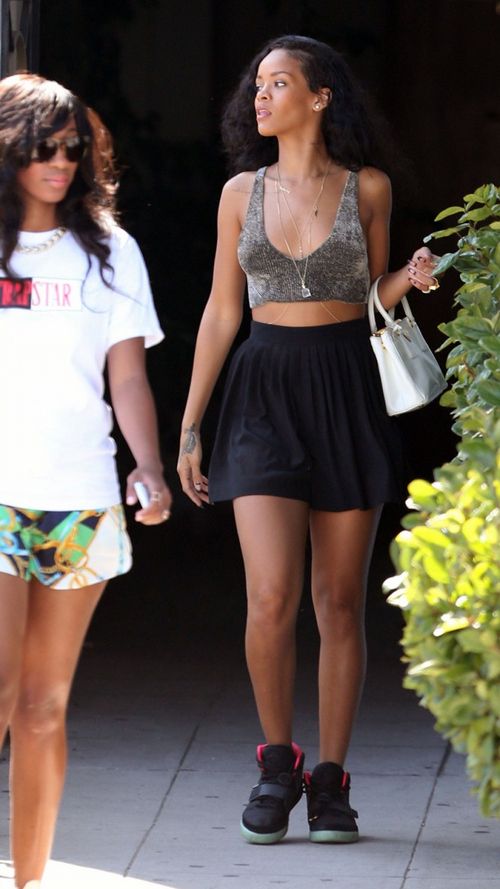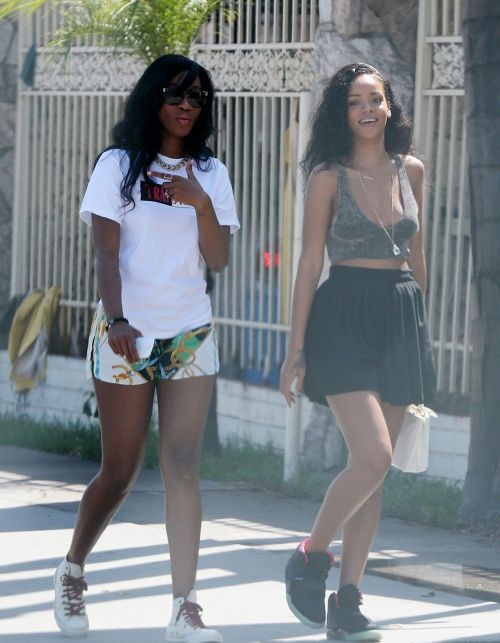 Rih's just been announced as a performed for the MTV VMAs.  And she's biding her time by getting into verbal spats with 79-year-old comedic legend Joan Rivers.  The other day, "Fashion Police" host Joan tweeted:
Rihanna confessed to Oprah Winfrey that she still loves Chris Brown. Idiot! Now it's MY turn to slap her.
And you already know Rih came back with a one-liner.  She tweeted:
Slap on some diapers
And also this (but deleted it): "@Joan_Rivers wow u really do get slow when you're old huh?
Joan tried to express her concern by following up with: "Honey, @Rihanna, everyone knows: If he hit you once, he'll hit you again.  Read the statistics. PS – Love to have you on Fashion Police!"
Good luck with that.
Pics via WENN