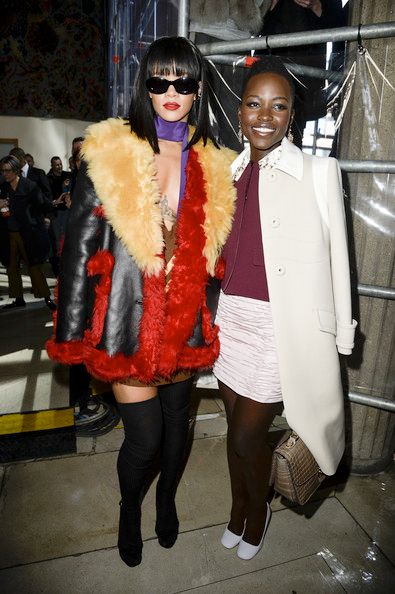 Twitter created a bad a** hacker film that stars Rihanna and Lupita Nyong'o and now we're all praying to the movie gods it can come into fruition. Get into the film details, plus why RiRi is stirring up drama on social media inside…
Twitter can be so crafty.
Users came up with a whole movie that would star Rihanna and Lupita Nyong'o,all based on RT's of a pic of the two at a past Fashion Week show. And now, it seems the Oscar winner is working overtime to make it happen.
Rihanna looks like she scams rich white men and lupita is the computer smart best friend that helps plan the scans https://t.co/PhWs1xd3nj

— k (@1800SADGAL) April 18, 2017
This tweet—attached with a picture of Rihanna and Lupita at the Miu Miu Fashion show in Paris in 2014—morphed into a series of sketched images that look like the makings of a story board that would bring our fave Pop princess and Hollywood starlet together in a made up hacker film.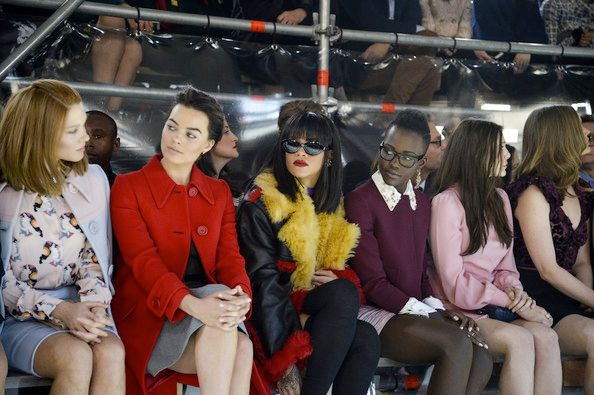 Rih scheming rich white men while Lupita serves as the brains for the operation? Yeah, we'd be here for it. And so would the 12 Years A Slave actress.
First, she hopped on Twitter to see if Rih would be down...and the Bajan beauty totally was!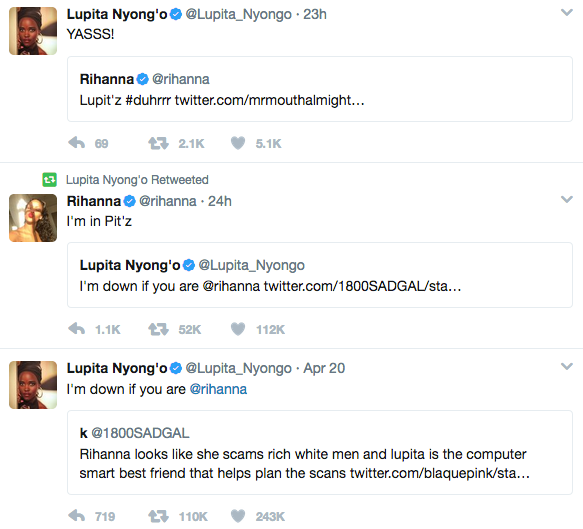 Then, a few days after her initial post, she hopped on Instagram and posted up the sketched images of what would be the make believe hacker film: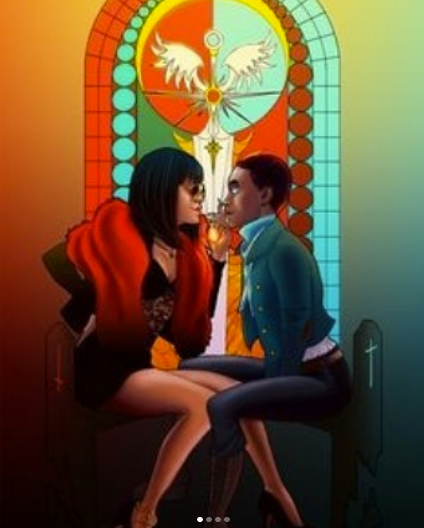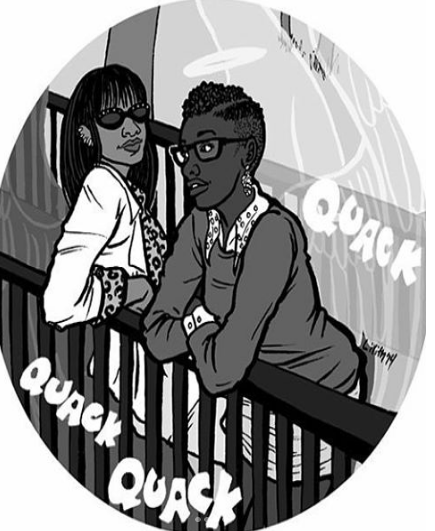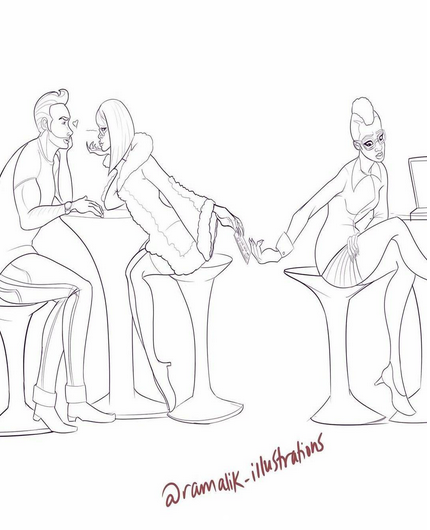 Lupita even threw in two of our other faves, director Ava DuVernay and "Insecure" actress/writer Issa Rae, in the mix to work behind-the-scenes.
She captioned, "Not #FanArtFriday, but had to shout out the amazing #FanArt for our #NeverBeenMade #TwitterInspired movie, CASHING IN, starring me & @badgalriri, directed by @directher and written by @issarae. (Artists largely unknown. Please tag 'em)"
We're not even mad at Lupita for getting the ball rolling on this one.  We gotta create our own scripts sometimes. You here for it?
Speaking of Rih...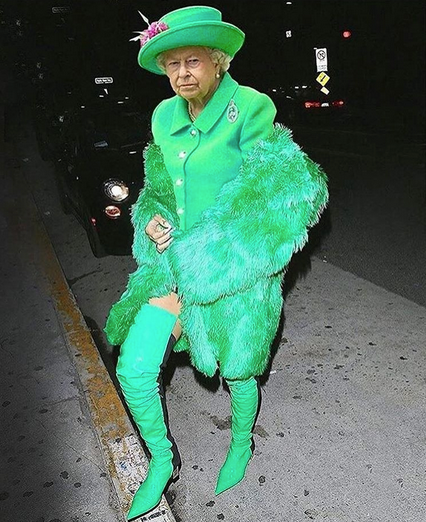 The "Work" singer loves to have fun. But sometimes her fun comes at the expense of her fans feelings being butt hurt. She's unbothered though.
Anyhoo, the ANTI singer stirred up some controversy when she started posting photoshopped flicks of Queen Elizabeth on her body. And, of course, Rih put Queen Elizabeth's head on some of her risqué ensembles.
Some of Rih's British fans were NOT feeling her posts, flooding her comments criticizing her for the posts. They called her disrespectful and accused her of trolling the Queen. Meanwhile, other fans found the flicks quite funny.
Check 'em out below: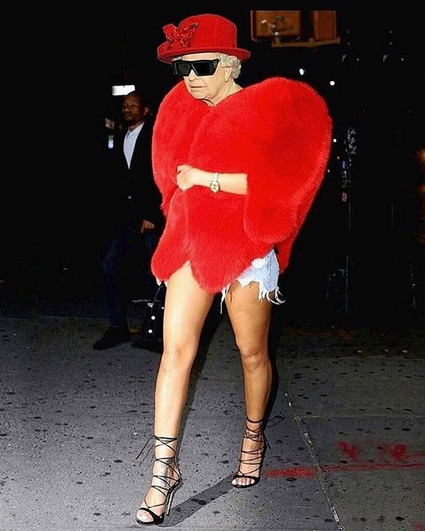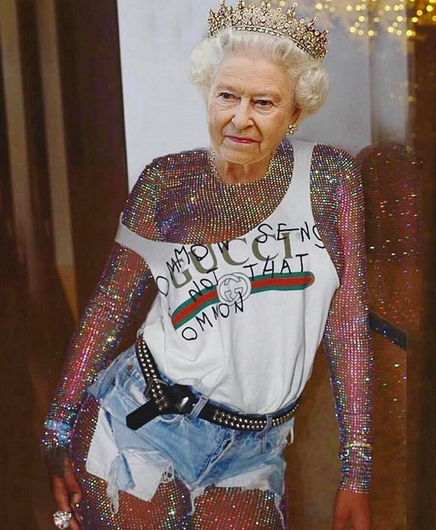 The "Work" singer captioned the picture above, "It's not that deep."
Well, after all of the backlash, Rih popped back with another flick of the Queen. She posted a picture of the Royal Family matriarch rocking a pair of Dior sunglasses and captioned it, "Haters will say it's photoshop."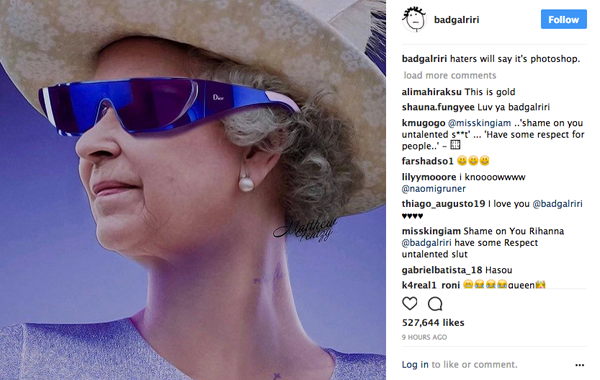 Teehee.
Photos: Getty/Lupita's IG/Rihanna's IG