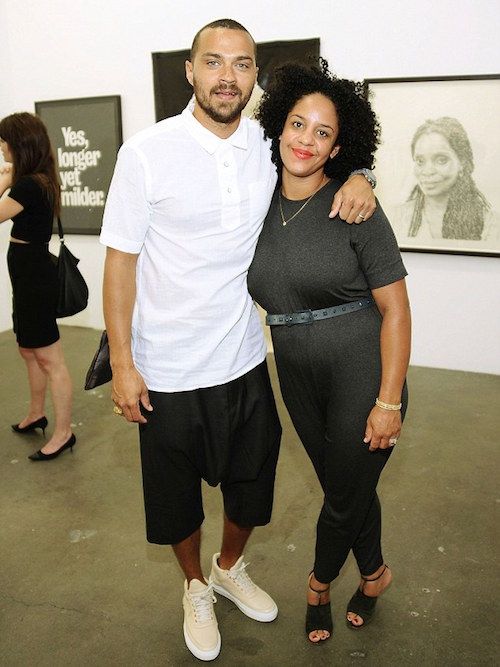 Jesse Williams filed paperwork to get joint custody of the kids.  But that alleged prenup and spousal support is making things interesting...
Fresh off reports "Grey's Anatomy" star Jesse Williams and wife Aryn Drake-Leehave filed for divorce, Jesse also reportedly is seeking joint custody of their two young children.
Reports state it was Jesse who filed the divorce petition on July 11th, and he requested physical and legal joint custody of little Sadie& Maceo.
But there's more.  Jesse also wants to deny Aryn spousal support.  And, word has it, they don't have a pre-nup.  TMZ reports:
As for spousal support -- Jesse checked the box asking the court to deny her spousal support. That sometimes means the couple has a prenup ... but we're told that's not the case for Jesse and Aryn.
No spousal support AND no prenup?  Hopefully this doesn't get messy.
EXTRAS:
1.  After Mel B. asked for the courts to deny Stephen Belafonte any type of visitation or contact with any of her 5 kids, Stephen won court-monitored visitation only with Madison. STORY
Photos: Splash