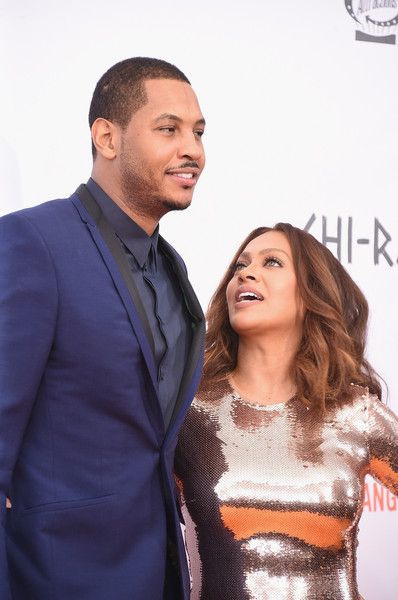 The reason(s) for Carmelo & La La Anthony's split are coming to light.  And this one's a doozy....
Oh hell no, Melo.
Word on the street is that Carmelo Anthony knocked up a stripper in NYC.  The New York Knick apparently had been seeing this woman "often," and now she's allegedly claiming to be 6 & a half months pregnant.  Chile....
TMZ reveals:
Multiple sources tell us ... the other woman often works at a gentlemen's club in NYC, and we're told she's claiming to be 6 and a half months pregnant with Melo's child. 

We're also told she has made it clear to Melo she expects him to kick in for medical expenses and other baby related costs.
Oddly, the sources claim the mistress' pregnancy was not the deciding factor in their recent split, but La La is for sure PISSED.  The pregnancy does pretty much guarantee any hopes of reconciliation are now dashed.
No word on the other factors that led to the split, but sources do say the couple has been on rocky terms for a while now.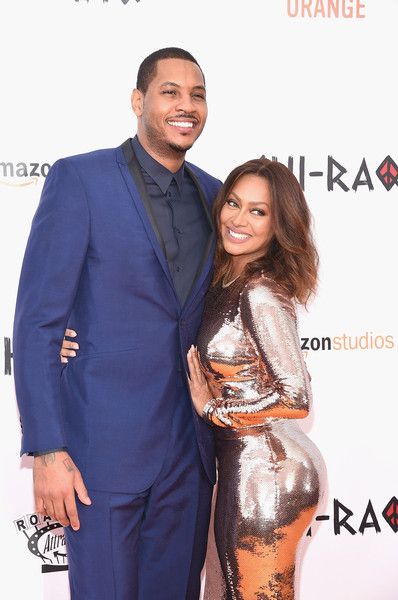 News broke yesterday that The Anthonys have separated after 7 years of marriage.
A mess...
Photos: Getty