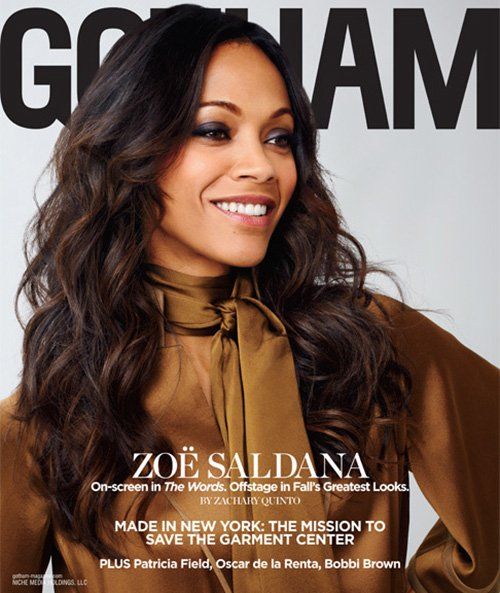 Fab actress Zoe Saldana covers the September issue of GOTHAM Magazine where she reveals her favorite garment, her first fashion memory and talks about other fab actresses with style.  See the highlights inside......
Zoe Saldana rocks a satin jumpsuit with chiffon details from Givenchy by Riccardo Tisci for the cover of GOTHAM Magazine's September issue.  With a photoshoot shot by Andrew Eccles, she sits for a Q & A session with "Star Trek" co-star Zachary Quinto.
 
Here are the highlights:
On her first memory of fashion:
"My grandmother and great grandmother were seamstresses their whole lives, so when my grandmother moved to New York in the '60s, she worked for design houses throughout the city. She really loved fabrics and textiles, so it was natural to my family. Fashion wasn't like a religion to us, but it is in my ancestry. It was never about luxury; it was about art."

On the favorite piece of clothing she owns:
"There's this Azzedine Alaia dress I have that makes me feel like I am collecting art. Collecting from certain designers is like collecting art and will always remain as memorable as the very first Chanel bag that I bought myself."

On her contemporaries with a kindred sense of style:
"Sienna Miller, Julianne Moore, these kind of effortless beauties. Diane Kruger. I just love looking at their styles and feeling inspired by their choices."

On what she's looking forward to in the next year:
"Honestly, to continue growing in every aspect of my life because it's been a long time since I've been this happy. I really want that to motivate me moving forward on every level."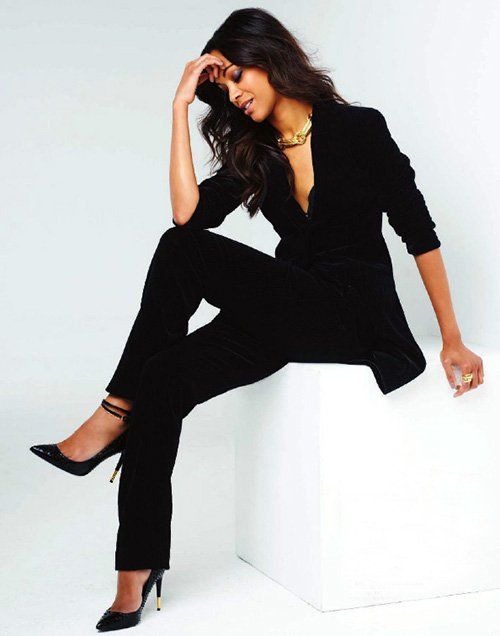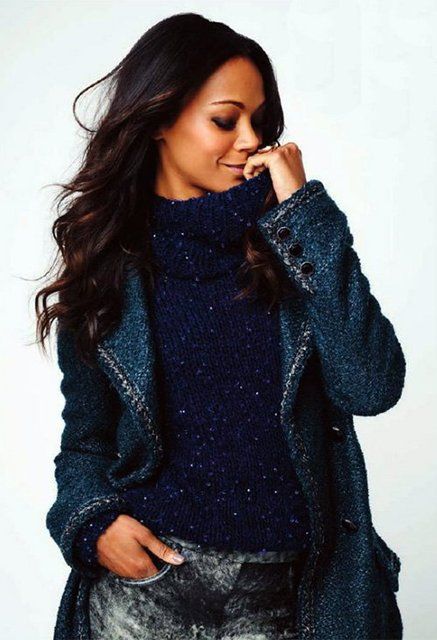 Looking good Zoe!