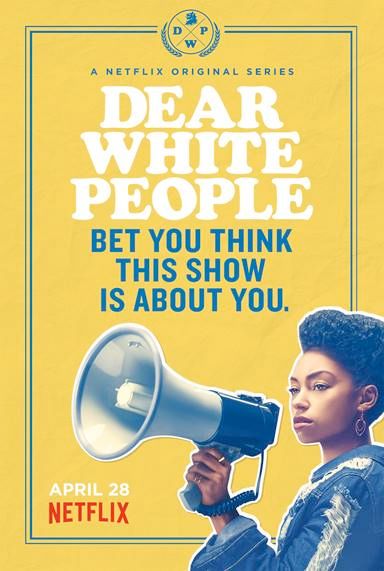 Netflix's "Dear White People" has a new trailer that just dropped and white folks are still going to be mad. BUT, if they would take the time to actually understand what's going on in the brand new trailer (and the series), they might find it funny (and informative). More inside…
Oh, y'all thought "Dear White People" was going somewhere? Nope.
When white folks first learned the new series was coming to Netflix, they were talking about launching a boycott and even threatened to cancel their Netflix subscriptions. Well, it doesn't appear their idle threats worked because the show is still set to premiere.
In the first official trailer for the brand new series, viewers will quickly learn that the show is FULL of satire and it's going to be funny as all hell.
The series adaptation will feature 10 half-hour episodes all written and directed by Justin Simien, the man behind the film. The show's cast includes Logan Browning ("Hit The Floor"), Antoinette Robertson ("The Haves and the Have Nots"), and Deron Horton ("Burning Sands").
Actor Brandon P. Bell is joining the cast to reprise his role as Troy Fairbanks, the political science student who's seeking to become the first black student president. Other castmates who will be returning from the film original include Marque Richardson, and Ashley Blaine Featherson.
Watch below:
"Dear White People" will be available for streaming on Netflix starting April 28th.
You tuning in or nah?