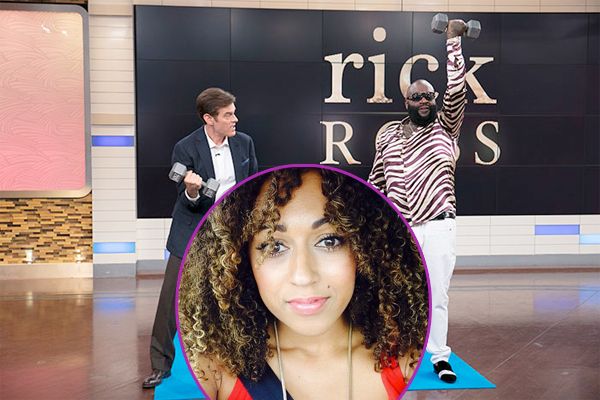 Mel B's sister Danielle Brown is rejoicing and poppin' off on Stephen Belafonte over his alleged abusive ways. Get into her scathing Instagram post, plus Rick Ross opens up about suffering seizures and his extreme weight loss. Get it all inside…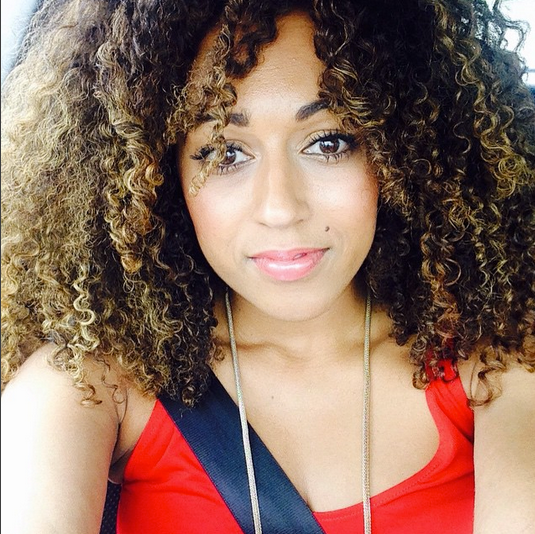 Mel B's divorce from Stephen Belafonte is already messy. And now, it's getting messier.
The former Spice Girl's sister Danielle Brown went on a public rant BLASTING her former brother-in-law for being an abuser while rejoicing over her sister finally leaving him for good.
Danielle backs the "America's Got Talent" judge's claims that he was abusive to her during their marriage, writing:
Danielle also called out the nanny, Lorraine Giles, who Stephen allegedly impregnanted. News about Stephen getting the nanny pregnant came out when Mel B filed a restraining order against her estranged husband. In the document, Mel B claims Stephen wanted the woman to keep the baby and "all three of us live together. She also noted that Stephen allegedly paid her $300,000 and forced her to get an abortion.
"I hope you Lorraine Giles and Michael Bleu go to jail and rot in hell!!," Danielle wrote. Sheesh!
In the post, Danielle also used several hashtags, labeling Stephen as a psychopath, an abuser and a wife beater.
Mel B filed for a divorce from Stephen last month. On thing is for sure, here sister is extrememly happy about it.
And here a some new flicks of Mel B, debuting a new braided up hairstyle, out in Beverly Hills today: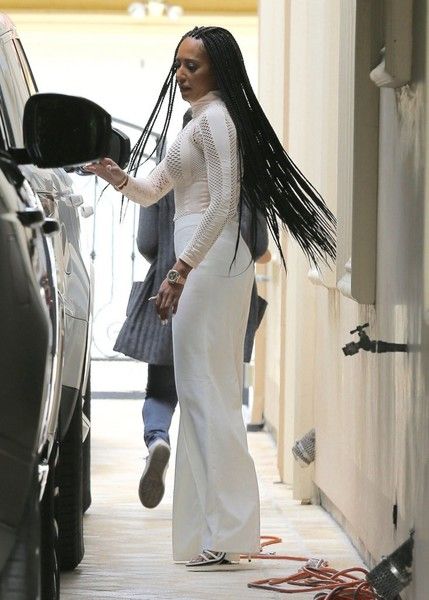 Looking good.
In YBF Health news...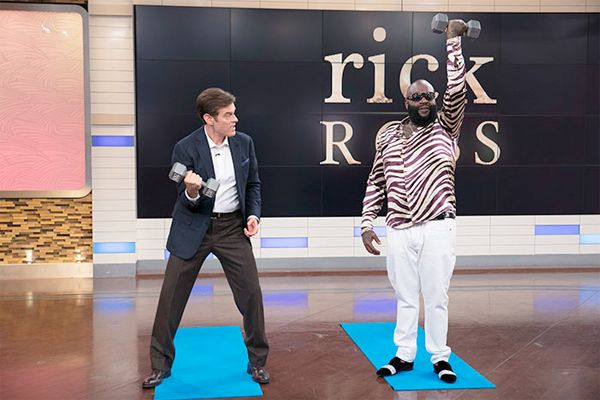 As you know by now, Rick Ross is a lot smaller and healthier since he got in the rap game. He has lost over 100lbs and looks great.
The MMG honcho stops by the "Dr. Oz" show today to dish on the turning point in his life when he decided to adopt a healthier lifestyle. And it all started when he suffered from two seizures in less than 24 hours while on an airplane.
"One day, I was on a flight and, I just remember my buddy coming to get me, like, 'Get up, homie, you just had a seizure. Let's go. We got to get off the plane,'" the rapper recalled. "And I'm like, 'No… I don't feel like I had one.' So I actually got on the phone, called my private jet guy, 45 minutes later, after getting off a commercial flight, I was aboard in a private plane. I boarded a private plane. An hour into the flight, soon as I fell asleep, I had another seizure."
He soon realized his fast-paced lifestyle was taking a heavy toll on his body and he needed to do something ASAP.
"I woke up maybe two or three days later in the hospital, my mother by my side," he said. "It's a real bad sign when you wake up and she there and you know, she batting her eyes and…that's the worst thing for me is to have my mom with that look on her face. So, that made me feel even worse. I just woke up to a new reality… a reality where my lifestyle, me sleeping three hours a night, me eating T-bone steaks [at] 3 in the morning…caught up with me and…my body couldn't take it anymore."
Once he adopted his healthy lifestyle, he started sharing videos on social media of his workouts and what he's eating. His favorite snack? Pears!
"I remember going on tour and I would be going to places that I couldn't even pronounce and their lifestyle and their way of eating was totally different from us," he said. "I didn't even want anything other than…some water and I found something overseas that I could enjoy: pears."
Peep a clip from his sitdown below:
You can catch Rozay on the "Dr. Oz" show today. Check your local listings for the time.
In legal news...
Rozay is officially off house arrest! He copped a plea in his pistol-whipping case after appearing in Fayette County court on Tuesday (April 4th). You'll recall, he was arrested and charged for allegedly pistol whipping and kidnapping a groundskeeper at his Florida mansion
He plead no contest to one felony count of aggravated assault and his other felony charges were dropped. The judge sentenced him to a week of time served and he had to pay a $10,000 fee. Luckily for Ross, since he's a first time felony offender, his $10,000 payout will wipe the conviction off of his record.
The Miami rapper also plead no contest to five misdemeanors, which included assault, battery, two counts of pointing a pistol at a person and possession of less than an ounce of marijuana. The judge sentenced him to 60 months probation, but he'll still be able to move around like he wants as his travel was not restricted.
Peep the video of Rozay cutting off his ankle monitor above.
Photos: Danielle's IG/FameFlynet/FOX