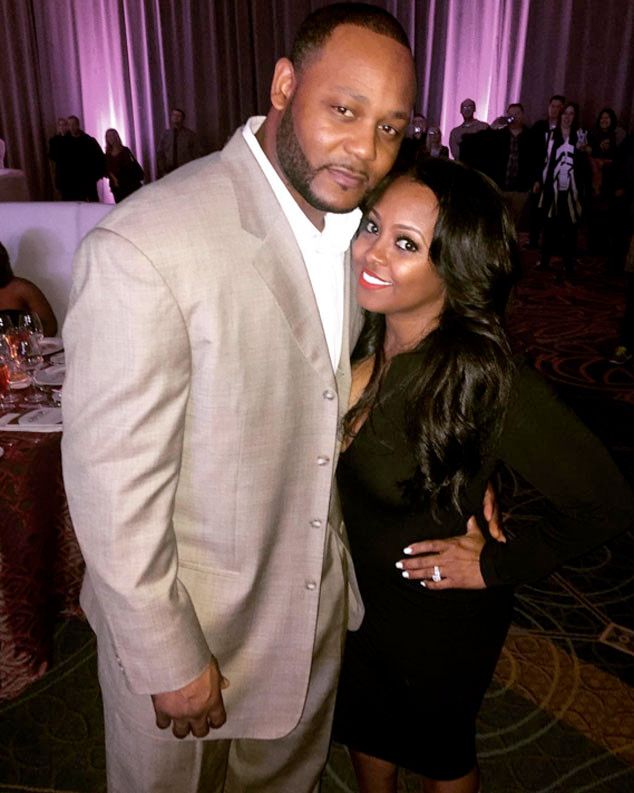 Keshia Knight Pulliam and Ed Hartwell's divorce was already messy. And it just got messier. Get the details about alleged drug use and a side chick allegedly trying to cause Keshia to have a miscarriage inside…
If you thought the divorce between Keshia Knight Pulliam and Ed Hartwell couldn't get anymore messier than it already is, guess again.
There are new reports about an alleged side chick of Ed's trying to drug Keshia to have a miscarriage.
According to TMZ, Ed allegedly had a girlfriend, supposedly named Tonya Carroll, on the side while he was married to Keshia. Once she found out the former "Cosby" star was pregnant, she supposedly asked a friend, Damia Ward-Henley, about getting "something that would cause someone to have a miscarriage."
In the court documents filed by Keshia, Damia (who is allegedly a friend of Ed and Tonya) said Tonya was extremely upset when she found out about Keshia's pregnancy. She wanted to terminate the pregnancy in hopes of getting Ed all to herself. Damia said she didn't want any parts of her concocted plan and told Ed and Tonya they needed to end their adulterous relationship.
Sheesh.
The new mom also made claims that Ed is unfit to care for their two-month-old daughter Ella Grace Hartwell. She claims she seen him take OxyCotin and also says that Ed testified in a lawsuit with the NFL that he was suffering from severe physical and mental problems, and that he needs "drugs" to deal with his issues. In order for Ed to keep their daughter, Keshia wants a court-appointed guardian to evaluate his parental fitness.
TheYBF.com exclusively tipped you off about the messy details of their divorce. Ed initially spoke out saying he was NOT the father of baby Ella. Then, he said he IS the baby's father (thanks to DNA test), but he wasn't willing to pay child support because he wanted the courts to determine exactly how much he should cough up before he starts paying up. He also requested for joint custody of their daughter.
We don't see this ending well.
Photo: Instagram