Christina Milian pulled out all the superhero stops to celebrate her daughter Violet Madison Nash's 7th birthday. Get into the birthday fun inside…
It's hard to believe, but Christina Milian's daughter Violet Madison Nash is 7! And to celebrate, C-Milli put together a superhero themed bash for her daughter at SKy Zone trampoline center in L.A.
In fact, Violet celebrated her birthday with her cousin Daniel (who turned 10). Daniel's mom is Christina's sister Danielle, pictured above.
"It's really cute because we asked them both what they wanted to do and they talked about it and agreed on a superhero theme together," the 35-year-old entertainer told PEOPLE.
Violet was dressed as her favorite superhero Harley Quinn from Suicide Squad. The birthday girl and her 60 guests had fun jumping on the trampolines, playing dodge ball and hopped around in the Foam Zone. And mom even got in on the fun.
"She got lots of Harley Quinn stuff that she wanted, and she was so happy to be surrounded by her friends," her mother said. "It couldn't have been a better location. It's such a high-energy place and everyone loved that it wasn't just for kids. The adults had fun too!"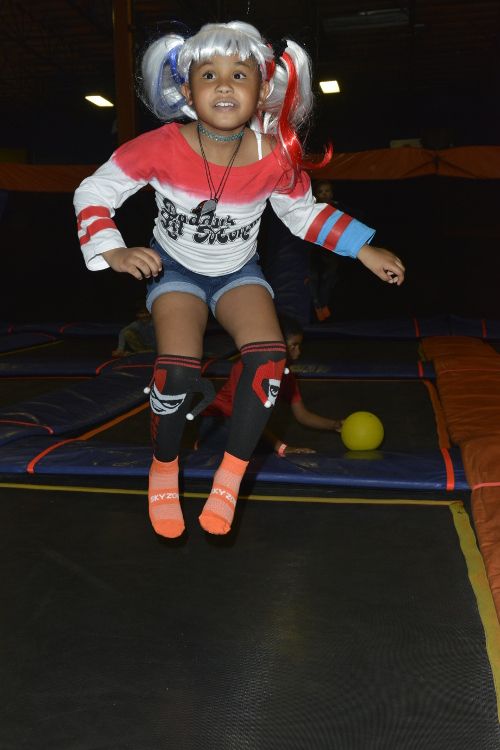 "I just love being around Violet," the "Rocky Picture Horror Story" star said. "She has such a fun personality and whatever we do together, we are always laughing."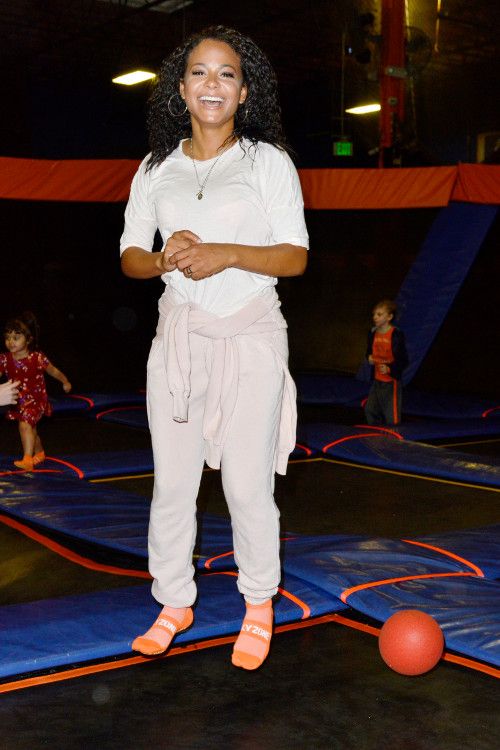 After jumping around on the trampolines, guests were treated with some goodies from Harvest Moon Kitchen, which included mini corn dogs, sandwiches, macaroni and cheese, chicken strips, tater tots and more.
,/p>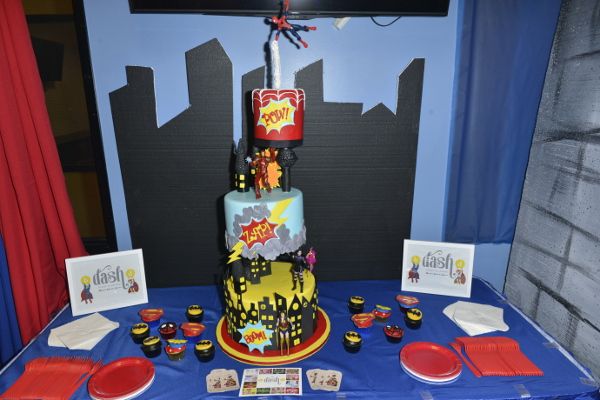 As for the birthday cake, Violet and Daniel's cake was a three-tier chocolate cake that featured several superheros provided by Petrossian Cake Designs. There was also a photobooth complete with Spider-Man and Batman props to capture their memories.
Peep a few clips from Violet's bash below: 
Happy Birthday Violet!
Photos: Jerod Harris/KONNECT Agency