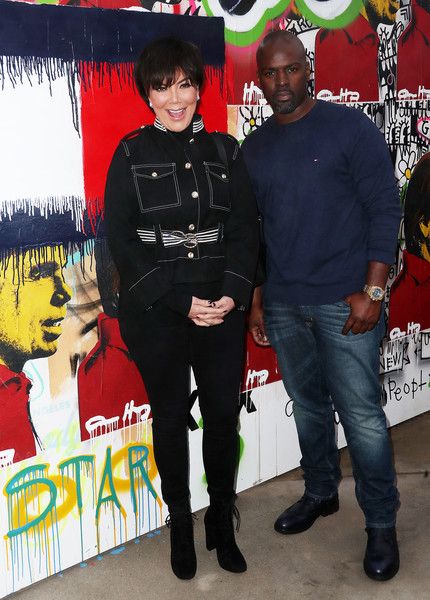 Rumors hit the net yesterday that Corey Gamble got out, aka split from Kris Jenner.  But now we've learned that isn't necessarily the case...
Corey Gamble is currently vacationing in South Africa with Justin Beiber's manager Scooter Braun (y'all know this dude loves his connects).  But Radar Online said it was a vacay to help him deal with his alleged split from Kardashian-Jenner mastermind Kris Jenner.
The site said they hadn't been seen together since Valentine's Day, and an alleged source said Kris broke things off to focus on her family & reality show:
"Kris told Corey that she needed some space so that she could focus on her family and the show right now," a source close to the Kardashians told Radar.

"She said that she was getting side-tracked with this relationship and that she needed to put her family before her own needs and wants."
Commenters on Corey's page were literally congratulating him on "his escape."
Now, the Kardashian's mouthpiece TMZ says they "did some digging" – meaning likely spoke directly to Kris or her rep – and learned they're still very much on.  And the breakup story was apparently a pure lie:
Several media outlets posted split stories Tuesday, so we did some digging. The word back ... "100% not true." We're told there wasn't even a fight. Our sources say the whole thing was made up.
Y'all know that family is quick to squash reports they didn't concoct themselves.
The 36-year-old and the 61-year-old matriarch have been dating since November 2014.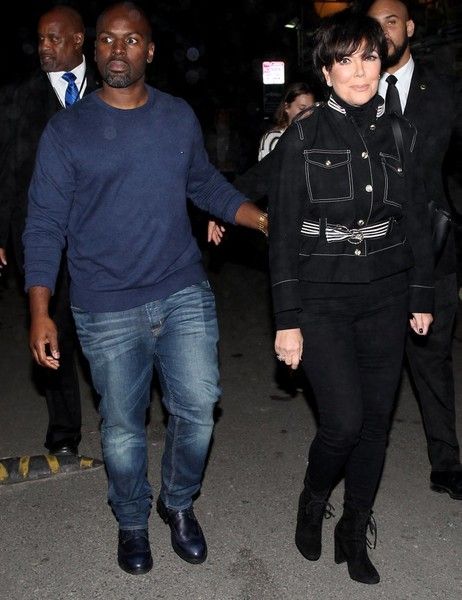 Nah, he ain't going nowhere fam. #ConnectsTooGood
Photos: FameFlynet/Getty