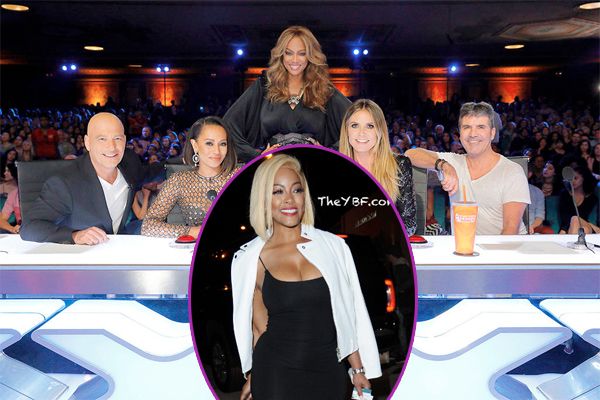 It's official! Malaysia Pargo is returning to "Basketball Wives: L.A." and the premiere date for the new season has been revealed. Get those deets, plus check out the first look at Tyra Banks as the new host of "America's Got Talent" inside…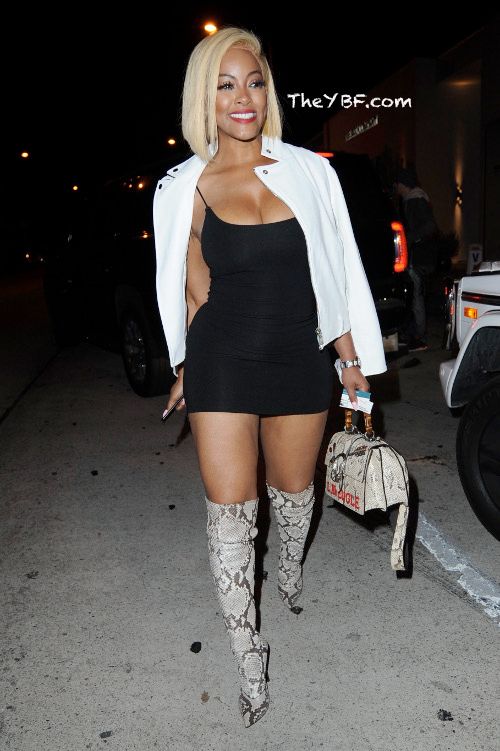 There were rumors that Malaysia Pargo will be returning for the sixth season of "Basketball Wives: L.A." and now it's official. VH1 announced today that the reality star is returning to the series after she was given her walking papers back in December. We wonder if her rumored boyfriend O.T. Genasis will make a cameo or two.
She will be re-joining Shaunie O'Neal, Jackie Christie and Tami Roman. Veteran Evelyn Lozada is also making a return to the franchise this season. It's also reported Malaysia's bestie Brandi Maxiell will make an unexpected return to check if her "services are (still) no longer needed."
As we previously reported, Nick Young's kids' mother Keona Green and Dwyane Wade's break baby's mother Aja Metoyer will join the ladies this season.
Here's some of the drama fans can expect this season (via press release):
Evelyn Lozada is reunited with longtime friend Shaunie O'Neal, but she quickly discovers that Tami Roman and Jackie Christie are not on the welcoming committee. With the drama swirling, Malaysia Pargo returns to Los Angeles wondering if there will be anything left of the friendships she once knew.

After being labeled the "side chick" in a very publicized celebrity relationship feud, newcomer Keonna Green [Nick Gordon's babies' mother] is ready to move past the tabloid drama. Between buzzy relationship scandals with some of basketball's biggest stars and their sisterhood, the Metoyer Sisters (Aja, Cristen and Melissa) bring their own baggage this season. Also joining the cast is Bonnie-Jill Laflin, the league's first female scout, who may struggle with running into her famous friends' exes.
Season 6 of "BBW" is set to premiere on Monday, April 17th at 9PM EST.
Will you be tuning in this season?
In other TV news...
As you know, fashion mogul Tyra Banks is replacing Nick Cannon as the host of "America's Got Talent." And now, the first look at the model as the new host has been revealed.
Donning a black jumpsuit, Tyra is featured in a new flick in her role as host with the show's judges Howie Mandel, Mel B, Heidi Klum, and Simon Cowellin.
When it was announced that Tyra would be the new host, she said,
"Since I was a little girl, I've been obsessed with grandiose acts and performers who make the seemingly impossible possible. I love how AGT brings that feeling into everyone's home, capturing the best of people who come out and give it their all to make those big, fierce and outrageous dreams come true."
Do you think Tyra will pull it off?
Adding to her TV takeover…
Tyra is also returning to host her show "America's Next Top Model," following Rita Ora's debut as the host. She posted a flick on her Instagram working with the "ANTM" crew on cycle 24.
She's back!
In more TV news...
Rachel Lindsay has officially started filming the new season of the "Bachelorette."
Over the weekend, the 31-year-old attorney, who's the first black bachelorette in the show's history, was spotted on a horseback riding date with one of her 25 suitors while filming for the upcoming 13th season of the ABC show in California.
From the looks on their faces, they appeared to be enjoying themselves, so that's a good sign.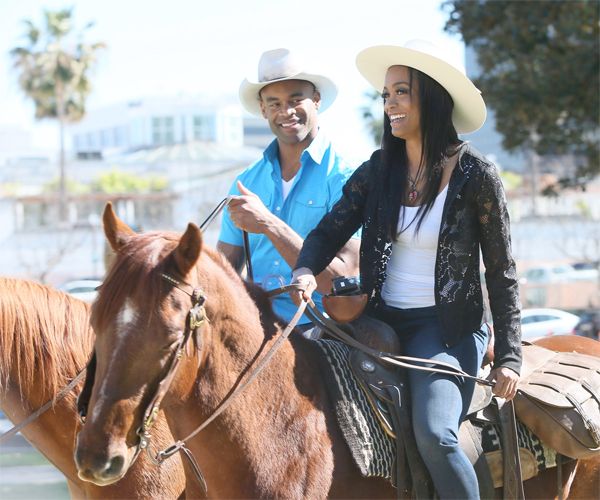 Cute!
The Dallas native appeared on the "Ellen DeGeneres Show" last week where she revealed she has already kissed one of the competitors.
"I have. He initiated. It was completely unexpected. I know this sounds cliché, but it totally swept me off my feet. It was good."
Sounds promising.
You can check out Rachel as she mixes and mingles to find out who will win her heart when the "Bachelorette" premieres on May 22nd at 9pm EST on ABC.
EXTRAS:
1. The Oakland Raiders are leaving Oakland (again) and they're headed to Las Vegas. STORY
Photos: Splash/NBC/WENN