Rumors about Tamar Braxton falling out with yet another bestie, Tiny Harris, are apparently true.  And Tiny's mom is now blasting the singer/reality star over not being there for her Goddaughter....
Tamar Braxton and Tiny have been besties for years.  Up until a few months ago when rumors swirled that they fell out when Tiny was a guest on "The Real" after the show fired Tamar.  She apparently fell out with her other good friends Monica and Toya Wright over the exact same thing.
The "Braxton Family Values" star has never been shy about saying she will drop a disloyal friend, but it's her definition of disloyal that has some folks scratching their heads.  Folks gotta promote their business girl!  So es, many went on "The Real" even after Tamar left, which she wasn't feeling.
Fast forward to last night when Tiny's mom Dianne spilled tea about Tamar not holding up her Godmother duties for baby Heiress Harris.  We did notice Tay was absent from her recent Christening and her 1st birthday parties this past weekend.
When Tamar posted yesterday that she wishes she had a daughter, Dianne chimed in with this nugget: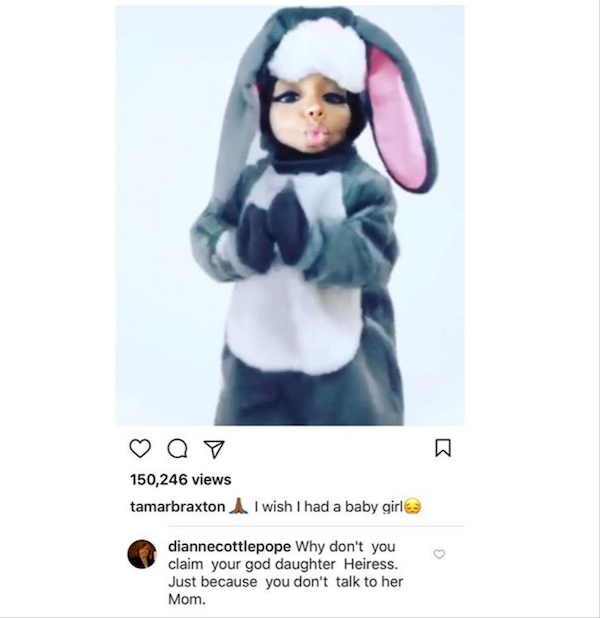 Bloop.
We hope they work things out.
Photos: Paras Griffin/Instagram