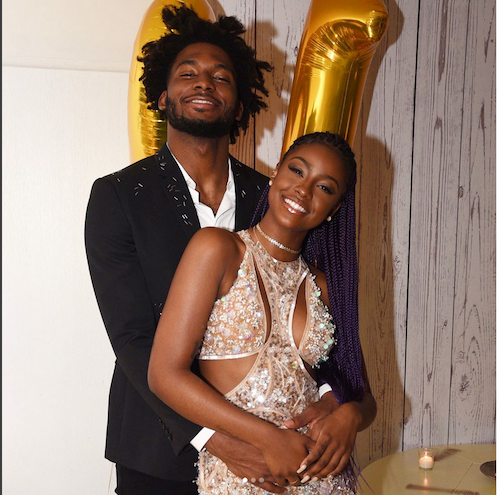 Well, what do we have here?  A new baller-singer situationship?  Looks like it....
R&B-Pop chick (and one of Kylie Jenner's besties) Justine Skye has seemingly moved on from rumored beau Wizkid.  She was all cuddled up with Miami Heat shooting guard & Huston native Justise Winslow as he celebrated his 21st birthday this weekend in Miami.
"Flames" singer Justine was spotted riding jetskis and snapping hug-him-from-behind pics on a yacht like this: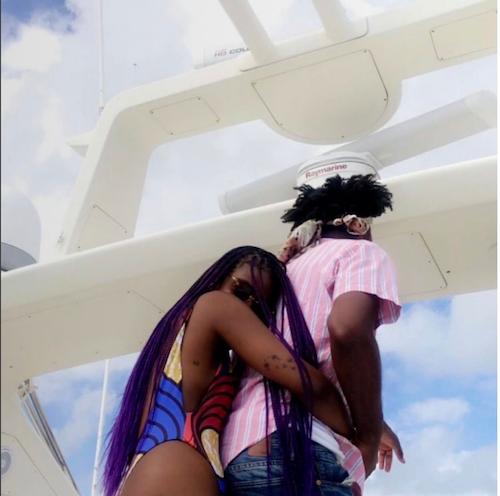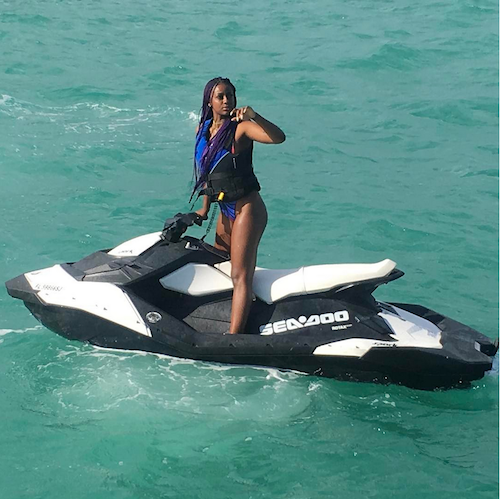 Oh?!
At the former Duke baller's birthday dinner at Bird & Bone the other night, they snapped the extra cozy pic atop.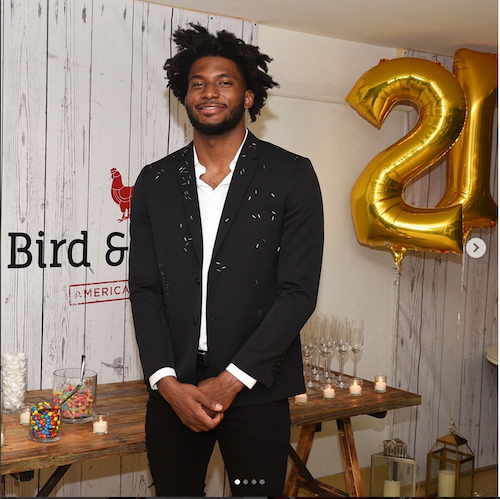 Looks a little more than "that's just the homie" to us.  Especially since we hear they've been messing around since December.
While Justine has been posting pics hugged up on her possible new bae, Justise hasn't posted any of them together himself.  But he has no problem posing it up with her.
They're both 21, so they could be simply having some young puppy love-style fun, if anything.  Still, we're here for the cuteness.
Photos: Instagram