Nicki Minaj is continuing her bothered to be unbothered streak with new flicks from a video shoot with Lil Wayne and David Guetta and lighting up with 2 Chainz. More inside…
So is she really bothered or not? It seems Nicki Minaj wants us all to believe that she still isn't fazed by Remy Ma's "ShETHER" track, posting up pictures and everything else to prove how busy she is these days.
Over the weekend, the Young Money rapper hit the set for a video with David Guetta and Lil Wayne titled "Light My Body Up" in Miami following her stay in Europe. The Queens rapper got decked out in some dominatrix/ ninja type threads for the shoot and posted several flicks on her Instagram page with captions that continue to big up her female rap status.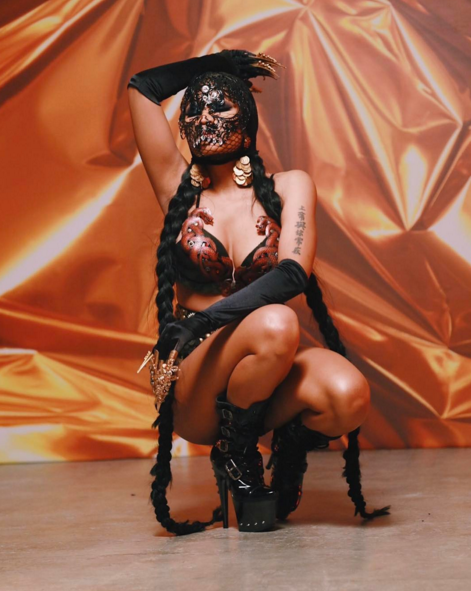 In one caption, she wrote, "I am da ninja. Weezy is my sensei. So I call him Splinter. Faster than a sprinter. Gimme my chopsticks I'll have these rap btchs 4 dinner. ~ I'll never forget saying this line from one of my Mixtapes to Wayne maybe 8 or 9 years ago. He's on the freestyle with me called Go HARD. it was my first time listening to it WITH him in the same room. Same studio right here in Miami. He looked me dead in the eyes and in that (whisper voice), he smiled & said "I fuk wit it Nic, but the only thing is that... Splinter was a RAT. And we don't FUK wit no RATSSSSSSS". - FKN GOAT @liltunechi YOUNG MONEY TIL DA DEATH OF ME!!!!!! #NoFrauds #NoSnitch Why do niggaz claim the streets then act just like the law? Riddles that I can not seem to solve, man"
We get it Nicki. We.get.it.
Last night...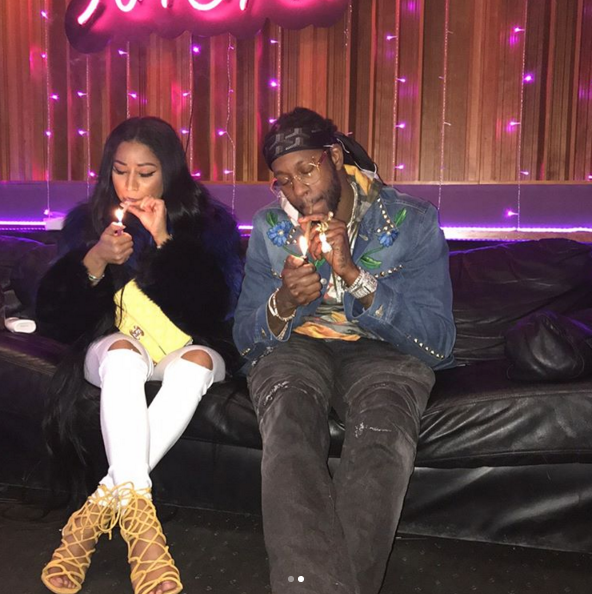 The Head Barb linked up with rapper 2 Chainz for a smoke session.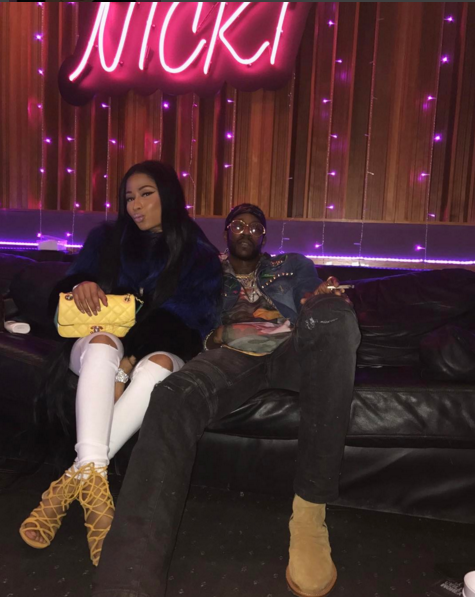 Looks like they may be working on something new in the studio.
After having fun with 2 Chainz:
She hit up Club LIV where she ran into DJ Clue and showed mad love to her Queens brother.  Interestingly, Clue is one of the only NY radio personalities she didn't pop off on after "shETHER" dropped.
Photos: Nicki's IG/2Chainz's IG