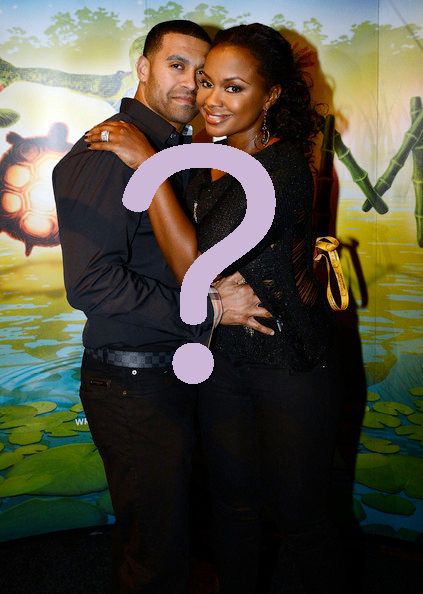 So much for Phaedra Parks and Apollo Nida being single. A judge has thrown out their divorce decree deeming it unfair to jailed Apollo. Details inside...
So much for Phaedra Parks embarking on her single life.
A judge just threw a monkey wrench in her divorce proceedings resulting in the "Real Housewives of Atlanta" star still being tied to her jailed husband Apollo Nida. You'll recall, Phaedra confirmed her divorce from Apollo was final back in November 2016, but that doesn't seem to be the case.
According to TMZ, the judge presiding over their divorce decided to toss out the divorce decree because it was unfair to Apollo. How so you ask? Apparently, Phaedra "intentionally misspelled the parties names" and the judge found that quite odd to say the least. She misspelled his name and her own name? Sounds fishy.
The judge was concerned with the way the divorce was being handled as Apollo was given the impression that he would get permission to attend future divorce hearings from prison. Never happened.
Also, Apollo, who's currently serving an 8-year prison sentence for bank fraud and identity theft, was reportedly not informed about the final hearing OR served with documents notifying him the divorce was final.
Now, the question is, will Phaedra start the divorce proceedings over? OR is she secretly hoping she can possibly save her marriage?
Photo: Getty
If you've been watching "RHOA," you know that Phaedra was the one who broke the news to Apollo. It wasn't revealed if he was legally served the paperwork and now we know he wasn't.
Photo: Getty