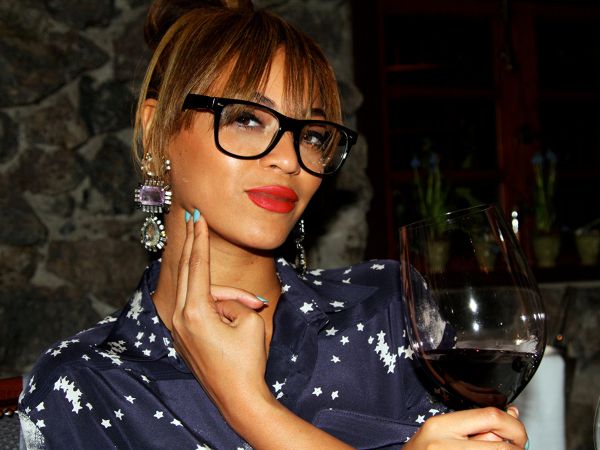 Beyonce's camp has responded to iconic actor/singer Harry Belafonte's recent criticism of her and Jay-Z's involvement in the community.  In his opinion, the powerful duo don't do enough.  Find out what Beyonce's camp responded with inside.....
Now that iconic crooner Harry Belafonte has blasted Jay-Z and Beyonce for not doing enough for minorities, Bey's camp is fighting back.
Earlier, Harry spoke out about charitable images of minorites in Hollywood saying to the Hollywood Reporter last week:

Not at all. They have not told the history of our people, nothing of who we are. We are still looking. We are not determinated. We are not driven by some technology that says you can kill Afghans, the Iraqis or the Spanish. It is all -- excuse my French -- shit. It is sad. And I think one of the great abuses of this modern time is that we should have had such high-profile artists, powerful celebrities. But they have turned their back on social responsibility. That goes for Jay-Z and Beyonce, for example. Give me Bruce Springsteen, and now you're talking. I really think he is black.
Now Bey's camp is having their say.   Her rep shot back in an email to media with what she called "an abbreviated list of the unselfish work Beyoncé has done and continues to do."
The list ran down Bey's charitable works including her "I Was Here" video she shot for World Humanitarian Day this past week, which paid homage to the work done by humanitarian workers, co-founding The Survivor Foundation "a multi-purpose community outreach facility in downtown Houston", donating $100K in 2008 to the Gulf Coast Ike Relief Fund to aid Texas victims of Hurricane Ike and performing in "MTV's Hope For Haiti Now!
Maybe this still doesn't impress Mr. Belafonte.  But folks should always remember that not everyone puts their charitable acts on full display.  Some celebs do, some celebs don't.  The important thing is that everyone gives back in some way.
The Randomness:
1. Emmitt Smith will reunite with Cheryl Burke on "DWTS."  Story.