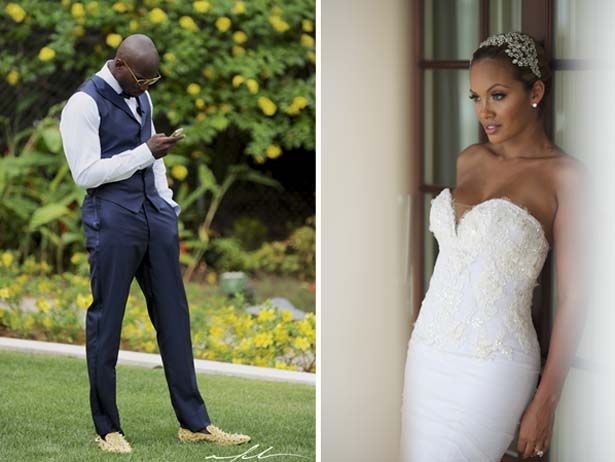 As the reality show world (and Chad Johnson's career) turns, VH1 has had a change of heart about their two newest spin-off reality stars.  The network just sent out a statement moments ago saying the opposite of what ABC News Radio reported earlier.  "Ev & Ocho" is officially yanked!
In a statement from VH1 sent just minutes ago, the reality series "Ev & Ocho" has been axed.  The statement reads:
"Due to the unfortunate events over the weekend and the seriousness of the allegations, VH1 is pulling the series 'Ev and Ocho' from its schedule and has no current plans of airing it."
If this was a publicity stunt, that ish was the definition of FAIL.  No NFL contract OR reality show for Chad.  And no tweets from Evelyn since the night of the domestic dispute. 
No extra reality show checky checks from VH1 for these two.  Ish just got real.