T.I. had to school an overzealous who got too close for comfort as he was pumping gas in the hood. And it was caught on video. Peep the exchange inside, plus the aftermath of what happened to Kat Graham after she allegedly ate a weed brownie….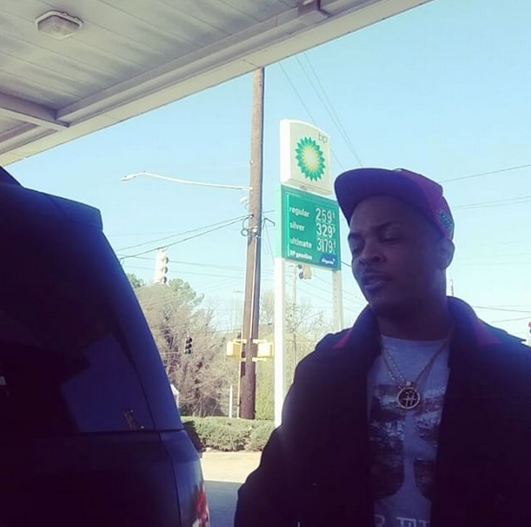 T.I. tried to stop in the hood in Atlanta to pump gas real quick and be on his way. But, locals spotted him and just had to get a picture.
A man walked over to the "Whatever You Like" rapper and started snapping selfies with Tip as he pumped his gas. After about six pics, Tip had to question him how many pictures did he plan on taking.
"How many goddamn selfies you gon' take? You a grown a** man." T.I. said."I ain't playing no games n*gga, I'm kicking some real n*gga shit. You standing all close to me, leaning on my truck and sh*t. You getting way too close and I don't know you like that."
Ha!
Check it:
Then, things started to go a little left. The fan was talking trash to the rapper, but luckily nothing popped off:
Tip ended up snapping a pic with a kid who was anxiously waiting to meet him:
Glad that didn't escalate into something crazy.
In other news....
When eating an edible goes terribly wrong.
Apparently, actress Kat Graham ate a cannabis brownie and it had her bugging out. Like, seriously losing it. According to TMZ, the "Vampire Diaries" actress, was seen outside of the Two Bunch Palms Resort & Spa throwing up. Then, she allegedly passed out. Sources tell the site Kat supposedly ate a brownie laced with TCH.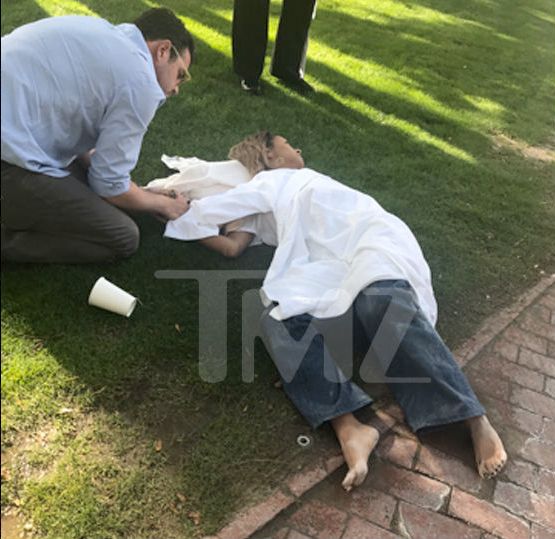 The ambulance ended up having to come pick her up off the lawn and check her out at the hospital. Before they carried her away, people on the scene say Kat "was extremely paranoid, anxious and seeing things." Damn girl.
Here's the 911 call that was placed to come pick her up: 
Those edibles can be tricky. Hope she's OK.
Photos: TMZ