Kevin Hart's hometown is recognizing him in a major way. Get the deets on the city showering him with love, plus how the "black•ish" surprises Yara Shahidi with an early graduation present inside…
Talk about Brotherly Love!
Kevin Hart will be celebrating his birthday this year (and every year after) in a super major way. His hometown of Philly is giving him his own day and they'll all celebrate it on his actual birthday. July 6th has been declared "Kevin Hart Day" where the whole city will party it up to recognize the all-star comedian.
The salute serves as recognition for all of the comedian's charitable donations to the arts in Philly. The What Now? star, who lived in North Philly with his mom and older brother, has reportedly donated hundreds of thousands of dollars to help improve the lives of the kids in Philadelphia.
The Ride Along star has given $250,000 to the School District of Philadelphia and Parks and Recreation facilities for new computers. He has also coughed up some coinage to sponsor four Philly high school students with $50,000 college scholarships each. It's only right he gives back to the community, especially being regarded as the highest paid comedian in 2016.
Kevin is certainly ready to turn up in his city this year: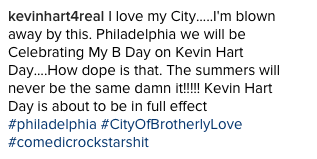 Currently, he's spending more time in his hometown as he's filming a new movie there titled Untouchable. We're sure he loves being back.
Congrats Kev!
In another major key moment...
Filming for black•ish' will be on hiatus when star Yara Shahidi graduates, so they surprised her with an early celebration on the last day of filming yesterday. The YBF Teen will be graduating from high school this spring and since her TV family won't be around when she treks across the stage, they decided to show her some love with a mini graduation ceremony just for her.
Aww! Peep the clip above.
The crew just wrapped up filming for season 3 and below are a few pics from the set: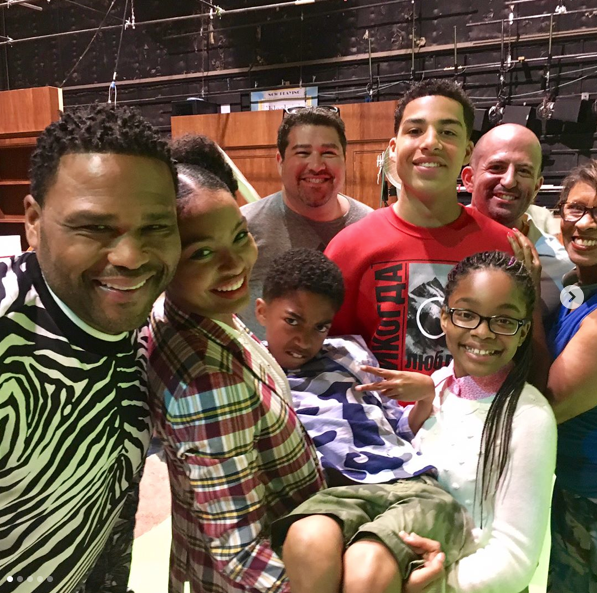 Marsai Martin brought her little sister Cydni on set to say Hi to everyone.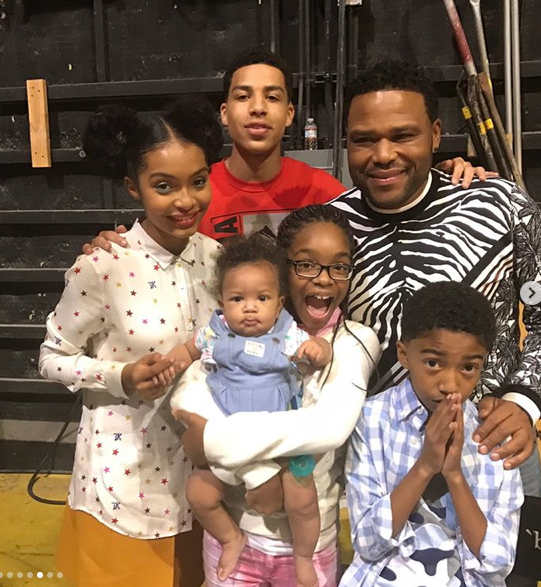 Cute!
No official word yet if they'll be returning for season 4, but it's very likely. There are reports that Yara will star in her own spin-off show as she navigates college, but nothing has been set in stone.
Photos: Getty/Miles' IG/Marsai's IG