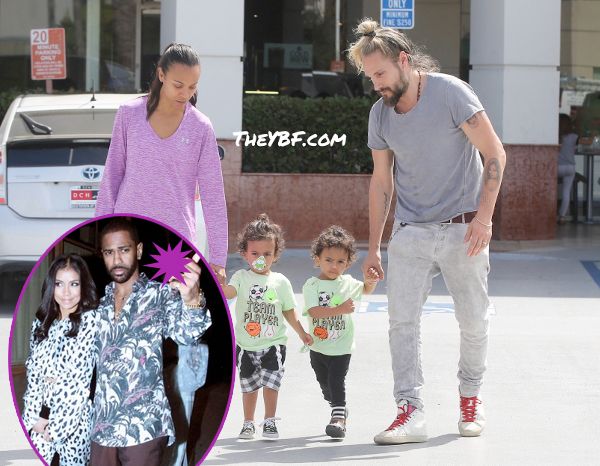 Big Sean and Jhene Aiko are still coupled up as they hit the L.A. party scene last night. Get into their coupledom shots, plus pics of Zoe Saldana getting in some family time inside….
Whether they're in the studio or making rounds in L.A., Big Sean and Jhene Aiko love spending time together. The lovebirds were spotted on their way to Craig's restaurant to party it up at The Hollywood Reporter/Jimmy Choo Power Stylists Dinner last night.
The Souled Out singer stuck to her signature party style in a crop top and high waisted pants. She recently told ELLE magazine that her go-to party look consists of a crop top with "a little sliver of midsection," wide-leg pants and a nice heel.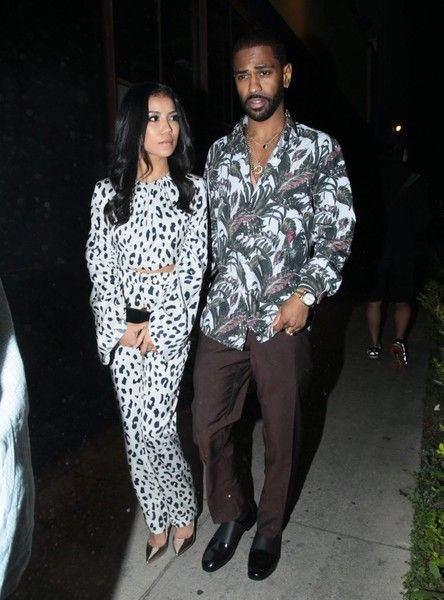 Since launching their TWENTY88 super group, the twosome spends tons of time together in the studio. Jhene dished on how they have totally different working styles revealing,
"As for our dynamic in the studio, I would definitely say that Sean takes charge...I work on songs little by little, and he doesn't. He'll finish a whole song in one night. And so he'll be like, 'Okay, now do this part. Just write this verse real [quick].' It motivates me. I'm never mad at it because it does help me be more productive. It's always a good time, though, because we're always just being silly and making jokes."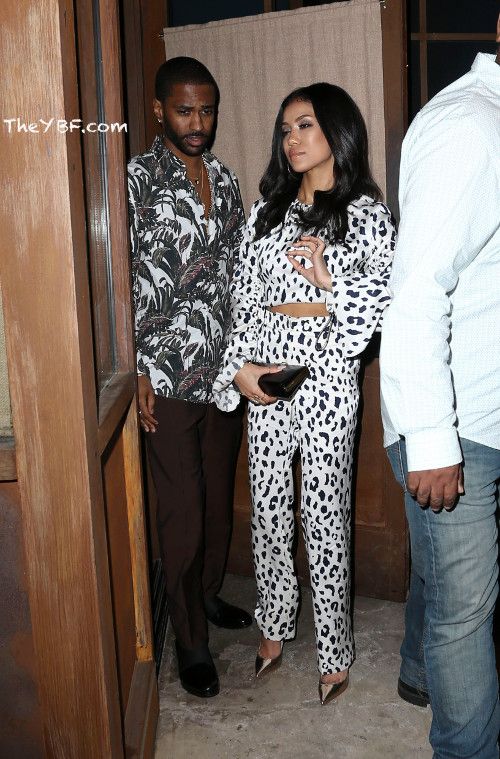 They have a good time, but they do butt heads sometimes.
"[When we disagree], I feel like I'm really good at shutting it down. If I don't like something, I'll just say no. Or, if Sean tries to suggest something, an opinion, without me asking, then I'll be like, 'No. I think it's fine.' So for me, I will ask if I want someone's opinion, but if I don't, I'll say, 'No, I didn't ask you.'"
Ha!
In another coupledom spotting...
They just welcomed a new baby boy, but yesterday was all about the big brothers.
Zoe Saldana and her husband Marco Perego were spotted out and about with their twin boys, Cy and Bowie, in L.A. The YBF kiddies rocked matching "Team Player" shirts along with black and white bottoms for the family outing. Meanwhile, mom kept it laid back in an oversized shirt and leggings and dad kept it cool in jeans and a t-shirt.
They're SO cute.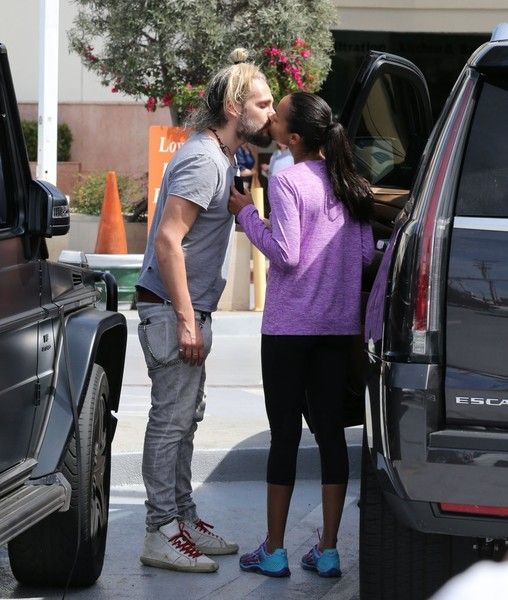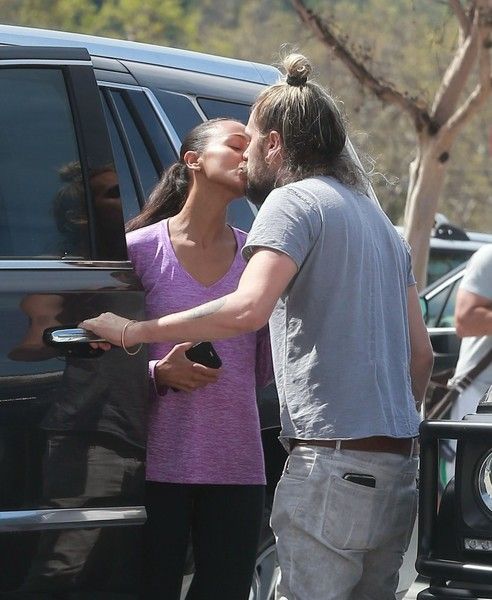 Aww!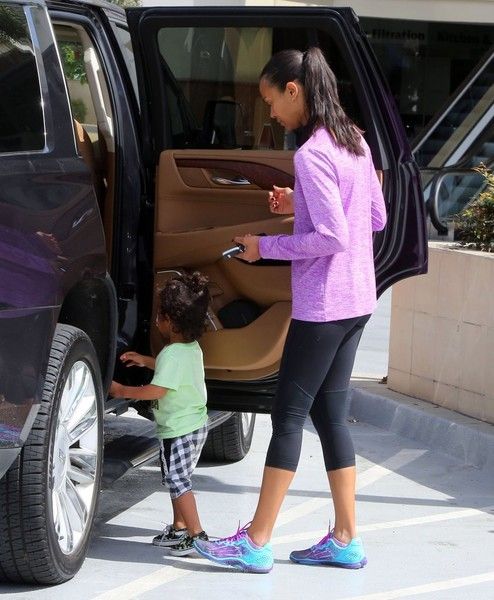 In case you were wondering how Cy & Bowie are adjusting to being big brothers, wonder no more. Peep the most adorable clip of the babies playing with their dad below:
Adorbs!
Photos: Splash/FameFlynet