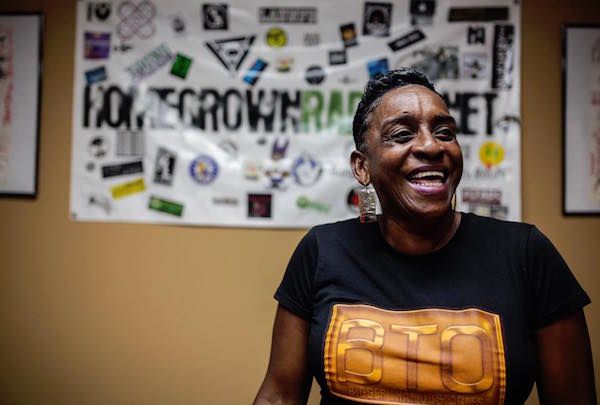 The digital cooking sensation who kept everyone laughing with her unfiltered ways is now fighting for her life.  The latest on Auntie Fee inside...
Felicia "Auntie Fee" Odell reportedly suffered a heart attack Tuesday afternoon, and her life is now hanging in the balance. 
Reports originally stated that the Youtube cooking star had passed away just hours after being rushed to the hospital in L.A.  Now, the story has changed.
TMZ, who originally reported that she died, now states that they received incorrect info from Fee's close family members:
We were first told by Fee's nephew Sosten Price and sister Ayesha that the 59-year-old died Tuesday after the medical emergency. However, we've now learned she's on life support surrounded by family at Harbor-UCLA Medical Center after being rushed by ambulance.
Once the site updated their story, a person posting on Aunt Fee's official page shared the post saying: Not completely accurate but close enough. So please continue to pray.
Her family posted that Fee has not passed, but she is in the hospital and in need of prayers.  It very well could be a discrepancy in what exactly some may qualify as "dead," and close family could understandably jump to worse case scenario.
This heart attack took all of her fans by complete surprise. Over the weekend, Aunt Fee posted herself that she was feeling sick:
And she also appeared on a tv show. Aunt Fee rose to social media fame back in 2014 when she was posting about her "good ass chicken" and other hilarious recipes.
We're keeping her in our prayers and hope that she keeps fighting!
Photos: Facebook