Tracee Ellis Ross is flossing her bangin' bod and Hod Kotb is showing off her new baby girl on new magazine covers. More inside…
Tracee Ellis Ross is literally #BodyGoals…at any age. She's 44, but her bangin' bod says otherwise. 
But, once upon a time, the "black•ish" star (who covers the newest issue of Health magazine) hated her booty. The same booty women are spending thousands of dollars to get. While she's loving her pert "ass"ets now, growing up, she struggled with it, often comparing herself to others. She told Health magazine:
"I love my butt in a way I didn't growing up. I really didn't like it growing up. It was so much bigger than everyone else's, and I wanted jeans to look the way they did on everyone else, and mine didn't. I've been—to a certain extent—at odds with my body for many years, wanting it to be something other than it was, wanting myself to be something other than I was. Then, in my 30s, I started to get comfortable with the largeness of my personality. The same thing with my butt. I tried getting really, really skinny, and I learned that no matter how thing I got, I was still gonna have a butt."
So, how is the Golden Globe winner stay healthy and in shape?
"I don't starve myself, but I work my ass off at the gym. I am aware of what I'm eating. I moisturize, and I dry brush, and I infrared sauna, and I do acupuncture, and I get facials. And I drink water, and I don't drink a ton of alcohol. Alcohol makes the folds go deeper—one glass of wine is like being on 17 airplanes; it just dries you out. And the biggest thing is I get my sleep. Sometimes it's not eight hours, but my sleep is sacred to me."
Take notes!
You can read the rest of her Health magazine interview here. In the meantime, take a look at her fit and trimmed bod in her amazing photoshoot below: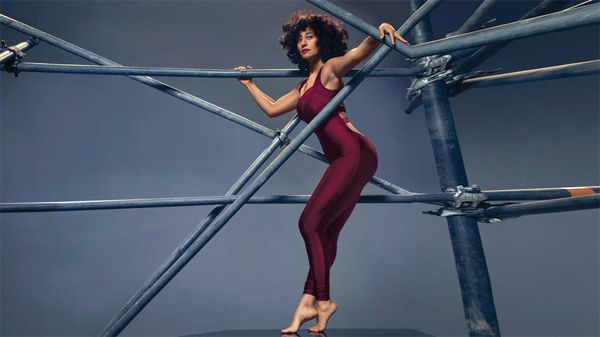 So jealous. 
Here's a behind-the-scenes look at Tracee's photoshoot below:
On another magazine cover...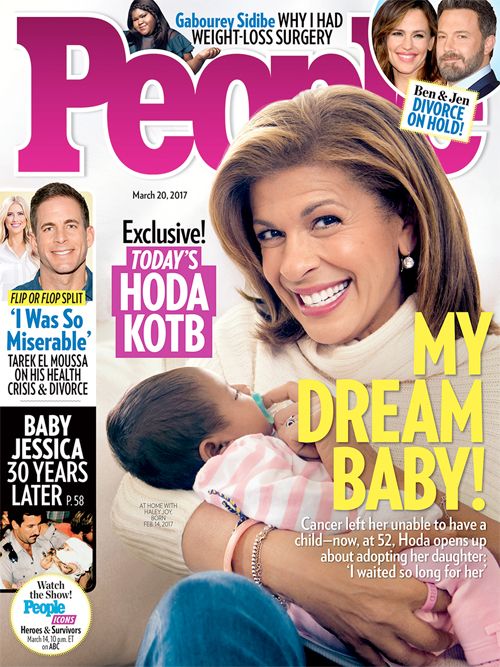 "TODAY" show host Hoda Kotb just entered a new and exciting stage in her life: She's a new mother!
At the age of 52, the morning show host has adopted an adorable baby girl named Haley joy. And now, she's beaming with joy while holding her new baby girl on the cover of PEOPLE magazine.
A decade ago she battled breast cancer and the treatment left her unable to conceive. So, she took life into her own hands and made motherhood happen.
A year after recovery, her two-year marriage to tennis coach Burzis Kanga ended in divorce. But, that didn't stop her from her life long dream of becoming a mother.
"One of the things in my life I've always wanted was to be a mom," Hoda told PEOPLE magazine. "Sometimes in your life, things just don't work out for whatever reason, so you say, 'Well, I wasn't meant to have that.' But it was really hard to come to terms with it."
Now, she's happily settling with her daughter and her boyfriend, 58-year-old financier Joel Schiffman. Hoda worked with a licensed New York adoption agency, and to simplify the process, she left her boyfriend's name off of the paperwork.
"Haley will call him Dad," she explained. Baby Haley made her way into the world on Valentine's day, weighing in at 8lbs, 8oz. Aww! What a special V-Day gift.
Now, Baby Haley is getting acquainted with all of her new family members. Hoda's co-workers "uncle" Al Roker and "uncle" Matt Lauer came by to meet her: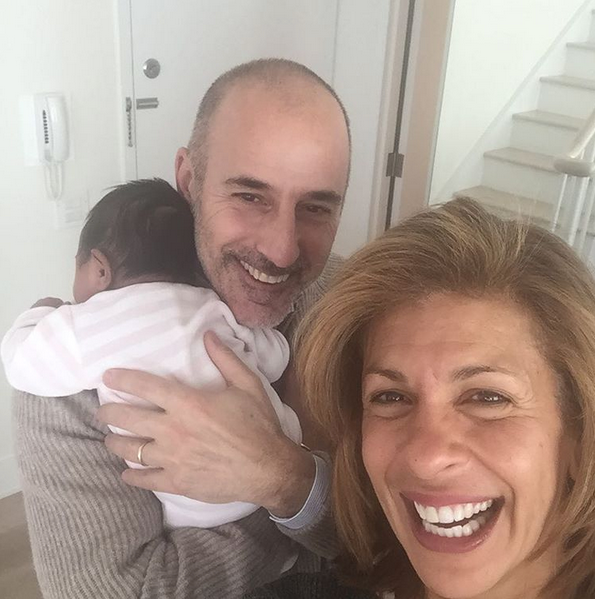 Too cute.
And the gifts for baby Haley are pouring in from Hoda's celeb friends:
Congrats Hoda!
Photos: James White via Health Magazine/People Magazine/Hoda's IG