Another show in the books!  Rihanna strutted her new FENTYxPUMA collection in Paris Monday...insdie of a library.  Get into the fabness inside.
This chick can do no wrong.  Which is probably why nobody was pissed she and her bevy of models were walking on top of the historic tables at Bibliotheque Nationale de France, all in the name of fashion.
Ri debuted her FENTYxPUMA by Rihanna Fall / Winter 2017 Collection, and it looked bomb.
Not only did she turn the library into her very own catwalk venue, but she decorated the library further with an edgy high school theme and tons more prop books: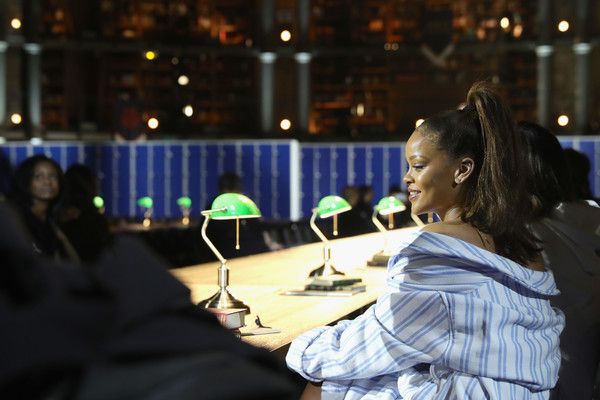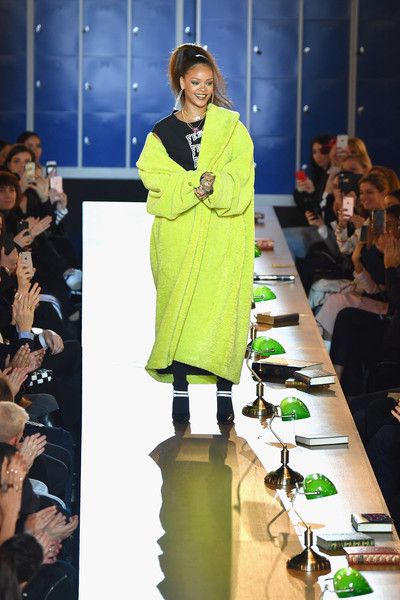 After the walk-thru, Rihanna hit the runway herself during her show in a neon yellow coat and a killer 90's meets high school meets the future look that permeated throughout her whole athleisure-inspired collection.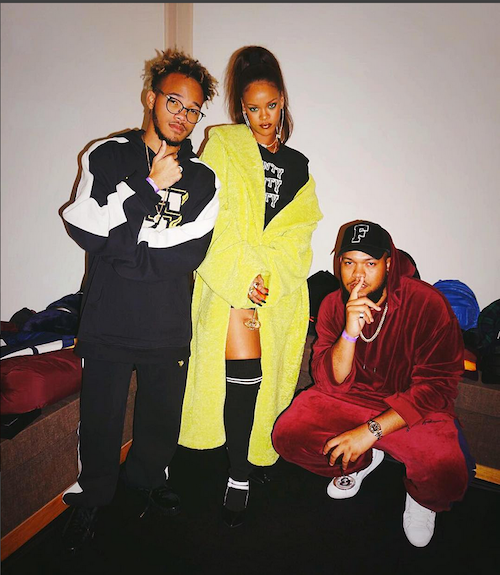 The singer's little brothers Rorrey and Rajad were there to cheer on their big sis too.
Hottie Joan Smalls slayed the runway during the show, check it:
Check out pieces of the new collection she debuted below:
Future also came out to support his "Love Song" and "Selfish" collabo partner:
Congrats RiRi!
Photos/Video: Getty/Instagram