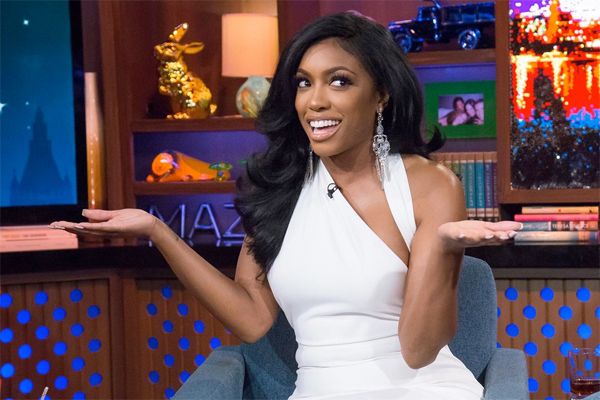 Kandi Burruss pulled out text receipts to dispel Porsha Williams' rumor that Kandi wanted to drug her and take her into her "sex dungeon" on last night's episode of "Real Housewives of Atlanta." Porsha then tried to clear up the mess on "Watch What Happens Live." Deets inside….
Last night's episode of "Real Housewives of Atlanta" turned explosive when the reality stars hopped on a plane and jetted to Maui for a fun vacation. The group all sat down for dinner and Kandi kicked off the discussion whipping out screenshots of text messages between herself and Porsha after they kissed one night in the club a few years ago.
Kandi, who doesn't drink or do drugs, was trying to clear her name after Porsha started spreading rumors that Kandi tried to drug her and take her into her alleged "sex dungeon." The former Xscape member wanted to prove that Porsha was actually the aggressor, revealing that Porsha once told her she wanted to "eat her p**** until she came." Porsha has also been spreading rumors that Kandi's husband Todd Tucker has been going by an alias, Marvin, to pick up chicks.
Once the text receipts were passed around to everyone at the table, Kandi became extremely angry with Porsha who continued to act as if she didn't do anything wrong.
"I will sue your a** if you keep saying that, I know that you lying a** b*tch," said Kandi. "You ain't even thinking about how I have got kids, don't try and ruin my life and my business with that sort of accusation that can sit with you for life."
She continued, "You know I have fun but the one thing I would not do is no stuff about drugs and to put that there about me. Oh my God it is taking everything in me not to choke the s*** out of this b*tch"
Check it:
Sheesh!
Following the episode...
Porsha stopped by the clubhouse for an appearance on "Watch What Happens Live" with Power 105 radio personality Charlagmange tha God (along with her bestie Phaedra Parks in the audience).
The Naked Lingerie owner tried to break down the timeline of events that led up to that explosive night in Maui. She said someone TOLD her that Kandi wanted to drug her and take her in her sex dungeon last year. She said the text messages Kandi pulled out were from three years ago, BEFORE she heard the rumor. Porsha said Kandi has every right to deny those rumors, but she was simply repeating what she was told.
As to why she didn't out her friend Phaedra as the one who initially started the "gay rumors" about Kandi, she said she's a loyal friend and didn't want to throw Phaedra under the bus.
Peep the clip below: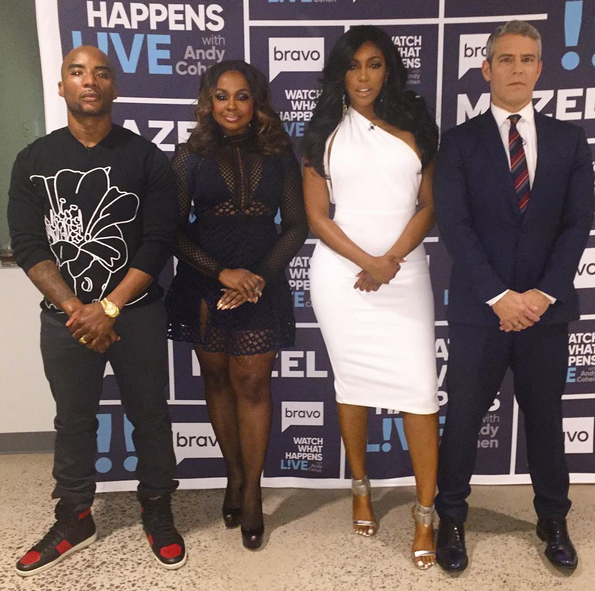 So, after hearing both sides, who do you believe?
Photos: WWHL/Andy's IG