Swizz Beatz and Just Blaze served up throwback Hip Hop vibes during an epic beat battle last night. To make it even sweeter, Swizz gifted an unreleased track featuring Jay Z, Nas, DMX and Jadakiss. Check it out inside, plus peep the crazy tweets from John Legend's account after he was hacked…
Social media was on FIRE last night!
Producers Swizz Beatz and Just Blaze went head-to-head in an epic beat battle that played out on Instagram Live. And it did NOT disappoint.
The Hip Hop session, hosted by HOT 97's Ebro Darden, featured Swizz and Blaze coming up with beats using a kick, snare and hi-hat. They also remixed some of their classic beats from their illustrious careers. You were lucky to be in the mix. Rappers Busta Rhymes and Cassidy made sure they were in the building.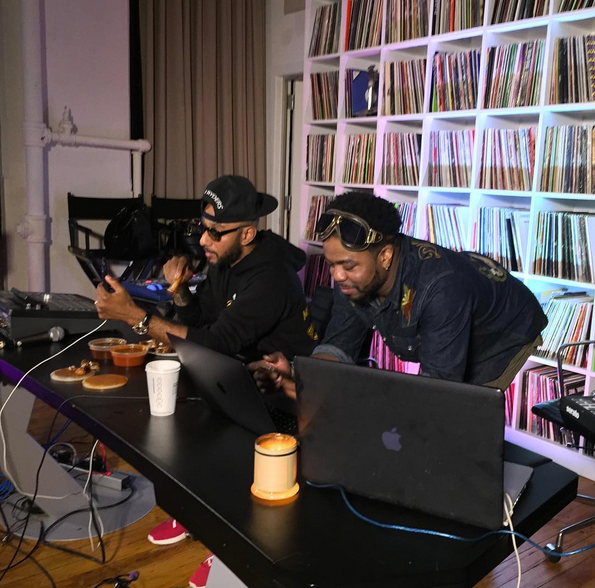 The beat battle went on for hours and towards the end, Swizz dropped a BOMB. He previewed an unreleased track that featured Jay Z, Nas, DMX and Jadakiss! Whet?! It's unclear when or if the track will be released, but we're hoping it does. Take a listen at a clip below:
In the end, Swizz took home the win. But, there might possibly be more.
The two talked about wanting to do another producer beat battle that would include heavy hitters like Timbaland, Pharrell, The Alchemist, El-P, DJ Premiere and Pete Rock.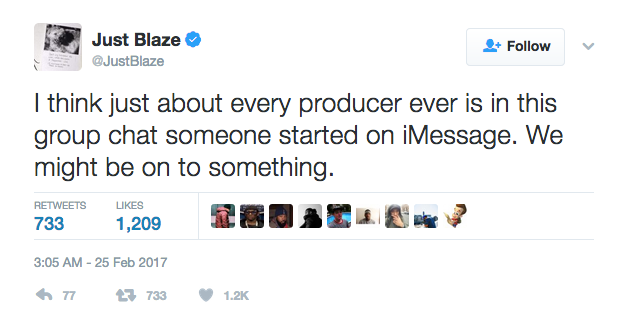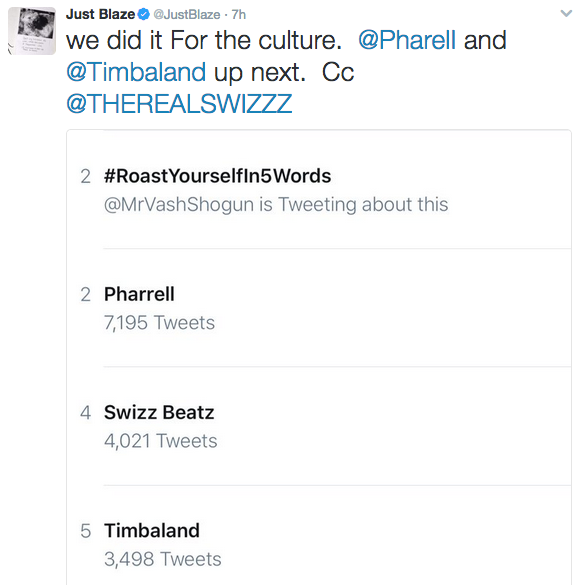 We're here for it!
Peep the entire beat battle below:
Elsewhere online....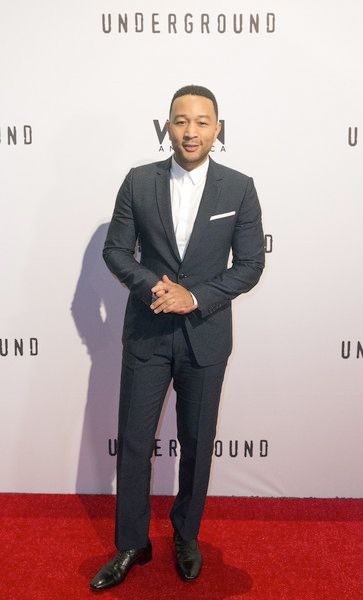 Someone hacked John Legend's Twitter account and went HAM!!
The culprit cursed out Donald Trump, dubbed him a Cheeto, and threatened to whoop his a**. The person also tweeted that John was high off Molly and that he wanted to get in the sheets with Hillary Clinton. Peep the vulgar tweets below: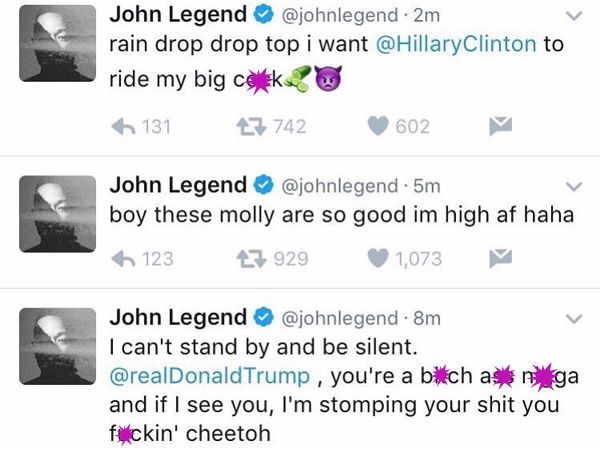 Later, the La La Land star was able to access his account and announced he had been hacked. Figured.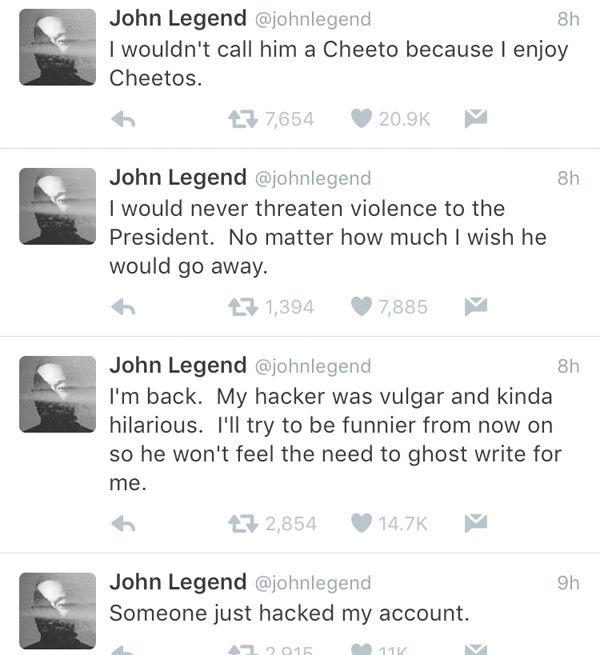 His wife Chrissy Teigen also joined in on the Twitter jokes: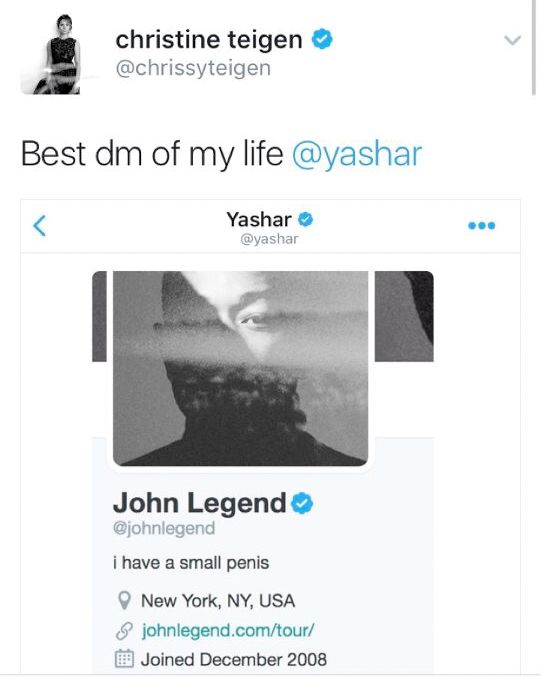 Ha!
Photos: Getty/HOT 97's IG