Our Forever POTUS Barack Obama is back from vacay, and his glow up is oh so real.  Get into what he and former First Daughter Malia are up to in NYC... 
Barack Obama floated into New York this week, and had the whole city losing its collective mind.  It was like your parents who treated you like the prince and princess that you are returned home from vacay and you no longer had to suffer with the big, bad babysitter.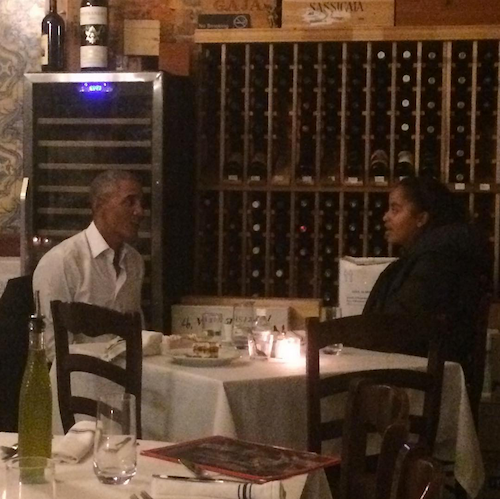 The babysitter is still here, but New York (and the world) was ecstatic to see a relaxed and fresh faced Obama living life like it's golden.  He's in town for a few meetings and to catch up with his oldest daughter Malia, who has been living in the city for her internship with the Weinstein Company.
Mr. O and Malia were spotted grabbing dinner at the popular Soho eatery Emilio's Ballato Thursday night, and they snapped pics with the owner and chefs.
Last night, Obama took Malia to the Broadway revival of Arthur Miller's The Price at the American Airlines Theater:
Their pics with the cast are everything.
Also on Friday, when Obama was leaving a meeting on 5th Ave. in the Flatiron District, he copped a rock star greeting from everybody on the streets.  Check it:
But it's not all playtime for Malia.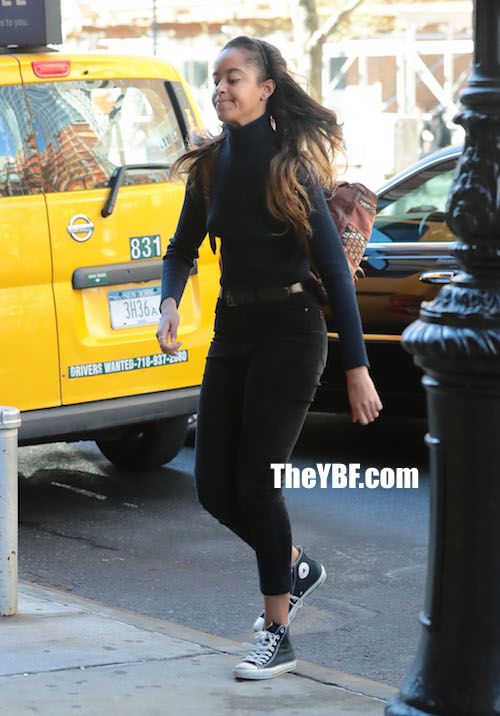 While we here she's been partying it up in VIP sections of the hottest spots in town like Up & Down nightclub, she's also been making it to work everyday.  The Harvard-bound YBF Teen is interning for The Weinstein Company, and we've got all of her daily looks from the week in the gallery below.
Work hard, play hard.
Photos:Instagram/FameFlynet