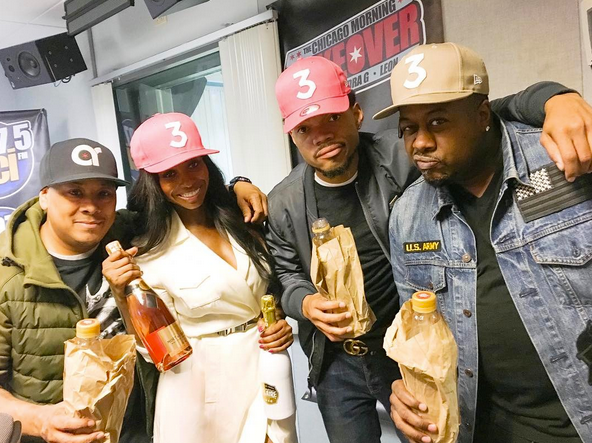 Chance The Rapper jetted to his hometown of Chicago to celebrate his Grammy wins. And the celebration included a 40oz beer and cake! Check it inside….
It's a celebration!
What do you do when you're an independent artist and win not one, not two, but THREE Grammy Awards? You jet back to your hometown and pop a 40, of course!
Chance The Rapper won BIG at this year's Grammy Awards, scooping up Best New Artist, Best Rap Album and Best Rap Performance. And after scooping up his awards, he trekked back to his hometown of Chicago to celebrate with his hometown fans.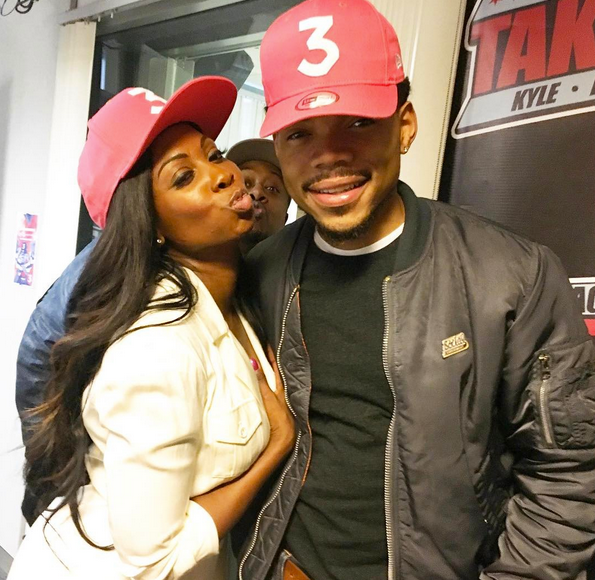 The Coloring Book rapper hit up WGCI's "Chicago Morning Takeover" radio show this morning to dish on his big night. For the special occasion, the morning team had a few treats for the city's native son. They gifted him with cake, champagne and 40oz malt liquor. Ha!
Peep the clips of Chance getting "drunk as hell" below:
Also, during his interview, the "No Problems" rapper cleared up those rumors about a major record label offering him $10 million to sign. Chance cleared up the rumors, revealing he was offered $10 milli back in 2013 and that he wouldn't even entertain an offer like that now. He said most labels know where he stands and he's actually cool with a lot of them.
Not cocky, just facts.
Check it:
Check out his full interview below:
Photos: WGCI's IG/Kendra's IG