Future opens up in a new interview about how he feared his relationship with Ciara got bigger than his career.
Get the highlights from the interview, plus find out what lavish gifts were gifted to Master P from his rumored girlfriend inside….
Before releasing his self-titled album today, Future sat down with Zane Lowe to chop it up about the makings of his new album he just dropped, Future Hendrix, on Beats 1 yesterday.
In the interview, the Atlanta rapper opened up about his high-profile relationship and engagement to R&B singer Ciara. The two have since moved on from the failed relationship with Ciara marrying and getting pregnant to Russell Wilson. Meanwhile, it seems Future is trying to get that old thing back with his son's mother Brittni Mealy.
At one point in time, Future feared his relationship with the "Body Party" singer had gotten bigger than his rap career and he was worried about people doubting if he would ever be able to bounce back from the failed relationship. He said putting out as many projects as he did following the breakup helped him get over it.
"At the time, I wanted to touch the people that I needed to touch," he said. "I wanted to touch on the people that felt like, 'He might be over with,' or, 'Can he bounce back from his relationship?' The relationship was pretty much the focal point of my career, at times, bigger than my career, at times. 'Can he get bigger than his relationship was?' To be able to get over that hump, now it's Future Hendrix. I had to get over that hump. I didn't want to give them Future Hendrix before they understand the trials and tribulations. Paying dues, that's what it's about."
Future said he decided to semi shut down his social media accounts to focus on his music. He said instead of responding to certain situations online, he decided to put it all in his new music.
"Everything started coming together, even when I shut down my social media because I wanted to find time to think about something else, [other] than just finding time to think about posting pictures and posting captions," he explained. "It was probably the best thing I ever done because I don't have to respond to certain things that's going on in my life."
He continued: "All my energy, I want to put it in my music. I want you to hear this and say, 'He gave us all of him.' And you didn't get it from a tweet. If there was a tweet I felt like saying during that time, you're gonna be able to hear it in my music. If there was a response that you thought I should have responded to, you're going to be able to hear it in my music…You're gonna be able to hear the completeness of it, the sound, where I'm at, my voice, my tone, my wordplay, everything that's going on around me, I was able to create off it, to be inspired by so many moments that were happening."
So that's why he has been M.I.A. on social media lately. Although, he did post up a picture of himself and his son's mother Brittni to celebrate Valentine's Day.  He eventually took it down. Hmph.
You can listen to his full interview here.   You can also stream Future's new album now everywhere.
Future will head out on his Nobody Safe Tour starting May 4th in Memphis that will run until June 30th. He's bringing Migos, Kodak Black, Tory Lanez and more along for the ride.
In other relationship news...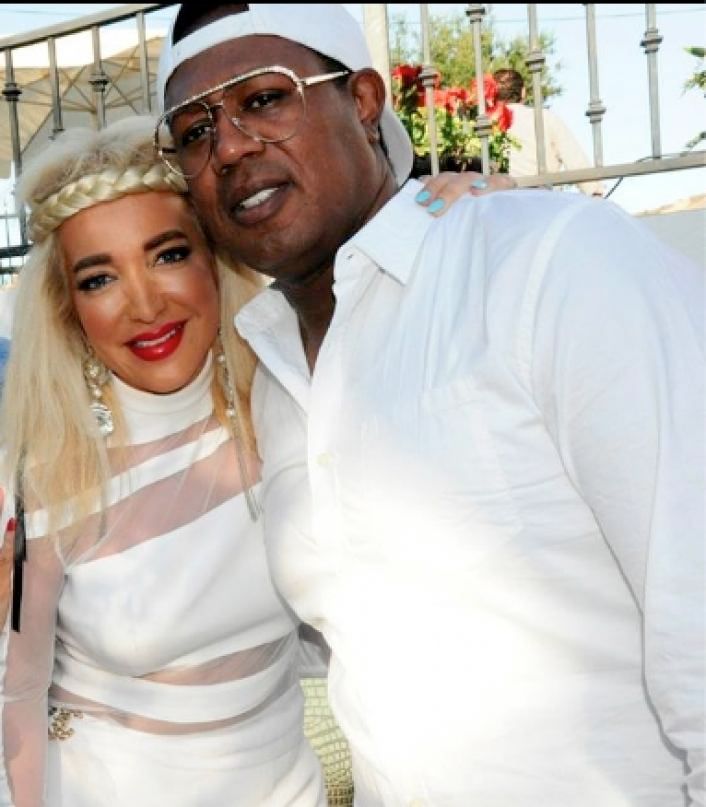 Master P may be going through a nasty divorce with his estranged wife Sonya Miller, but it appears he has seemingly found love. Some expensive love at that.
According to TMZ, P's rumored girlfriend Simin Hashemizadeh, CEO of South Pacific Surgery Center in Beverly Hills, laced him with a few luxury gifts for Valentine's Day.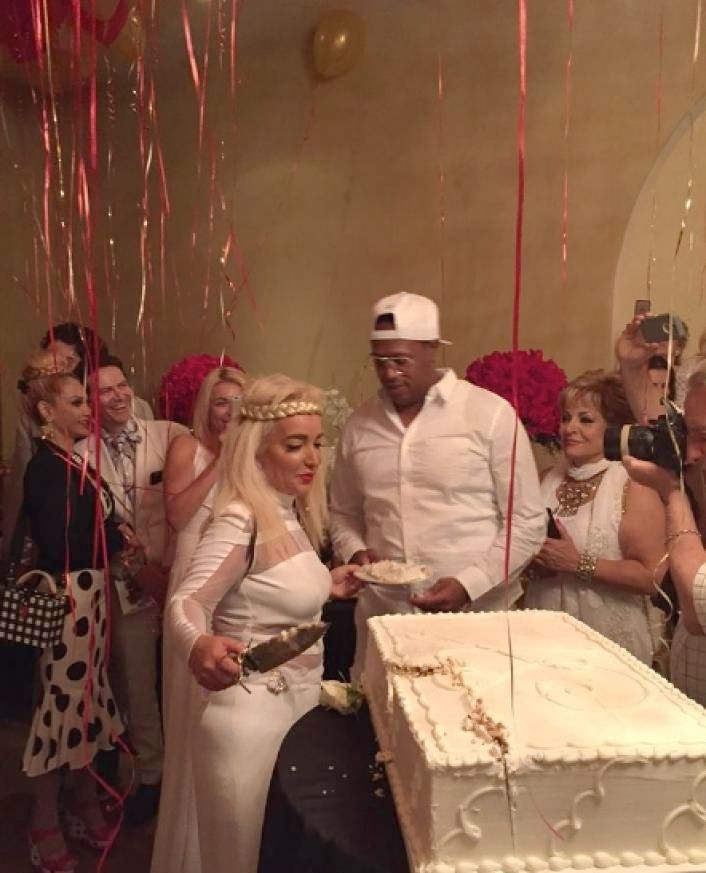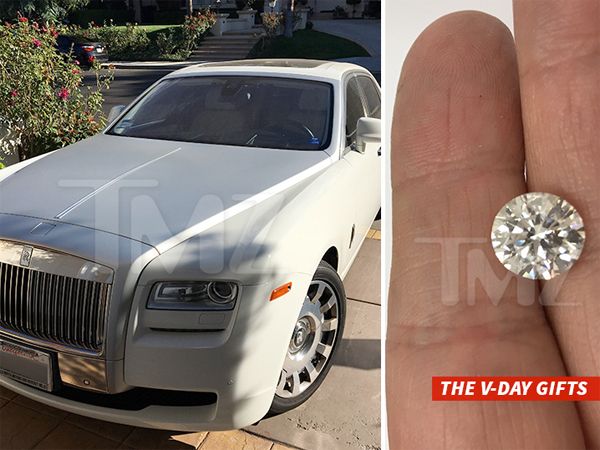 While they have only been dating for a few months, she pulled out all the stops. She reportedly gifted him white 2016 Rolls-Royce Ghost ($270,000) that matches her black one. She also got him a $50,000 pair of diamond earrings from VHS Diamonds in L.A.
Must be nice!
Photos: Zane Lowe's Twitter/TMZ/Instagram