It's the day after Valentine's Day and the love is still in the air. John Legend and Chrissy Teigen are sharing how their love blossomed and we're in tears. Grab your tissues and get into their super sweet story inside…
John Legend and Chrissy Teigen are one of our fave celebrity couples. No, we don't know every little detail about their relationship or what goes on behind closed doors, BUT when they're in front of camera or just posting random things on social media, you can tell they really love each other and their union appears to be organic.
In honor of Valentine's Day, the lovebirds dished on how they met and how their love blossomed into them trekking down the aisle to say "I Do" to their first child together, Luna.
The couple met on the set of Legend's 2007 music video "Stereo," and now they're 10 years in the coupledom game. The La La Land star gushed about why he loves his wife and dished on how Chrissy never pressured him into taking their relationship to higher heights. Aww.
Grab your tissues and get into their super sweet love story below:
To celebrate Valentine's Day this year, the couple enjoyed a romantic dinner at Giorgio Baldi restaurant in Santa Monica:
Speaking of their relationship...
When Chrissy shared a few SnapChat videos of John taking her jewelry off after one too many on the Grammy afterparty scene, fans dubbed the gesture as #RelationshipGoals. But, Chrissy doesn't agree. She feels if your man isn't doing those types of things anyway, then you should likely reevaluate your relationship.
She tweeted:
How is John taking off my jewelry "relationship goals" like your fuckin boyfriend won't take your necklace off jfc leave him

— christine teigen (@chrissyteigen) February 14, 2017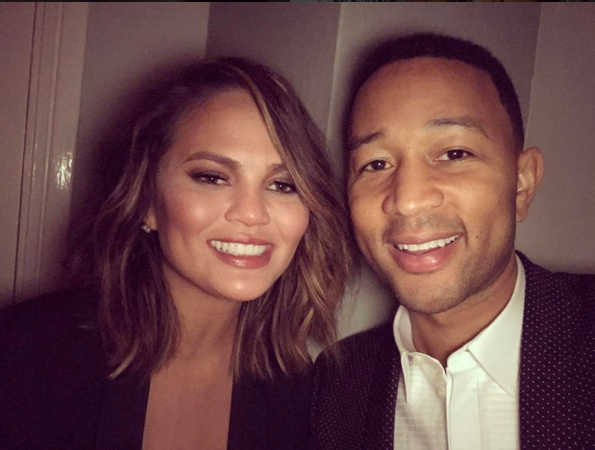 She does have a point!
Photos: WENN/Screenshot