Jeremy Meeks aka Prison Bae is proving he's more than just a viral sensation. He made his New York Fashion Week debut on the Philipp Plein runway where he was joined by Desiigner, Fetty Wap and Young Thug. Rapper Nas provided the tunes for the show and we've got the pics. Check 'em inside…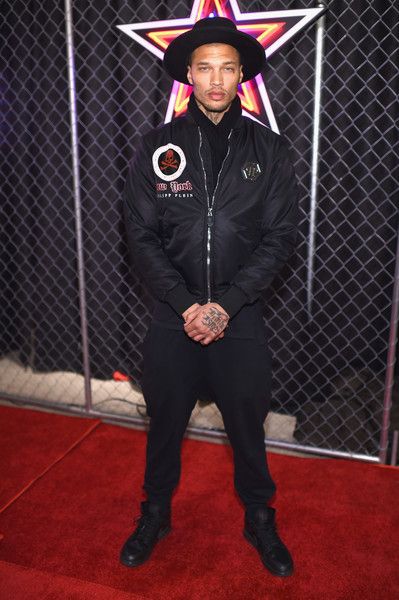 If you thought Prison Bae, real name Jeremy Meeks, had ran out of his 15 minutes of fame, guess again.
Prison Bae is taking over New York Fashion week making his runway debut at Philipp Plein's Fall/Winter 2017/2018 Women's And Men's Fashion Show held at The New York Public Library on Monday night (February 13th).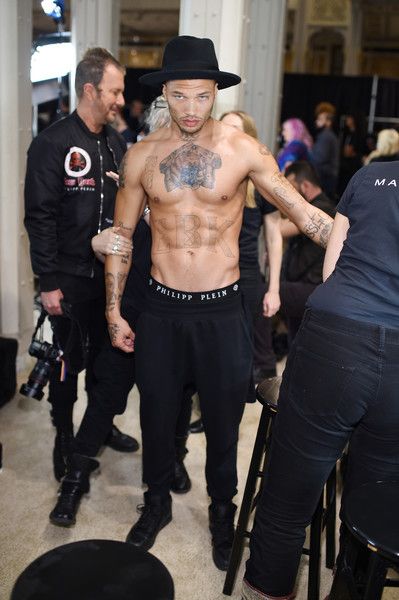 You'll recall, Prison Bae, who was sentenced for a felony weapons conviction, became a viral sensation after his mugshot was reposted on damn near everyone's timeline in 2014. After the hot shot started making its rounds on the Internet streets, modeling agencies everywhere were trying to lock him into a modeling contract. He eventually signed to White Cross Management and now, here we are.
Oh, and sorry ladies, Prison Bae is a married man. No harm in looking though right?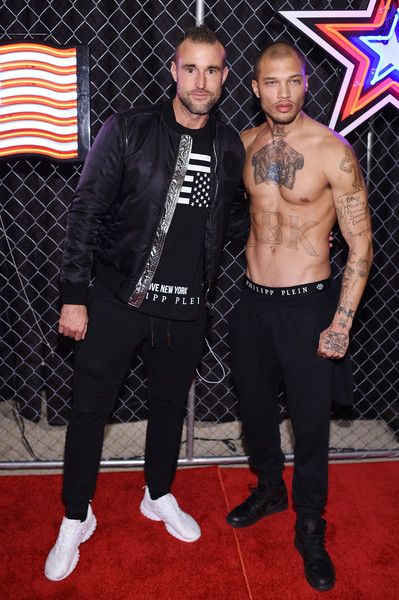 Now, he's rubbing elbows with the elite model crowd, snapping it up with designer Philipp Plein before the show.
Also hitting the runway: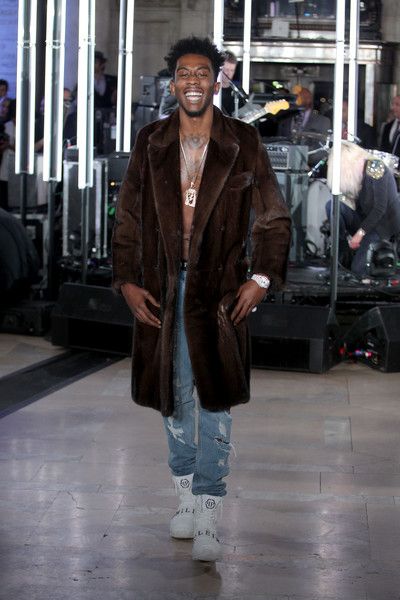 Philipp Plen tapped rappers Desiigner, Fetty Wap and Young Thug as his muses to model pieces from his FW17/18 collection: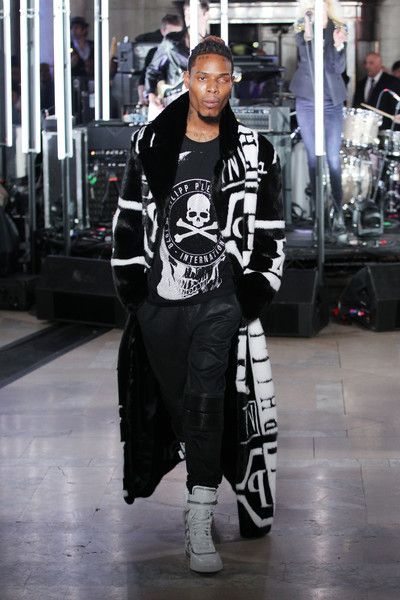 We see you fellas!
To keep with the Hip Hop themed show, legendary rapper Nas was tapped to perform during the runway show, performing hits like "If I Ruled The World":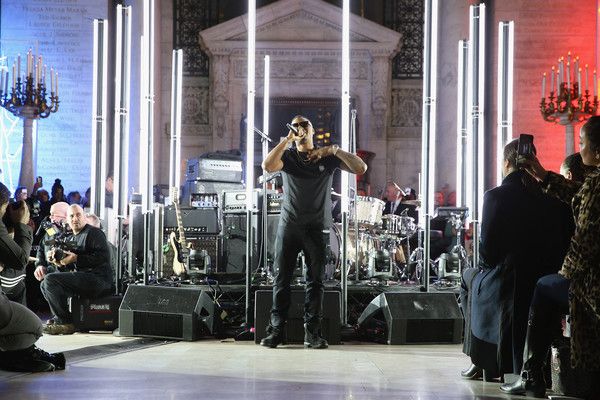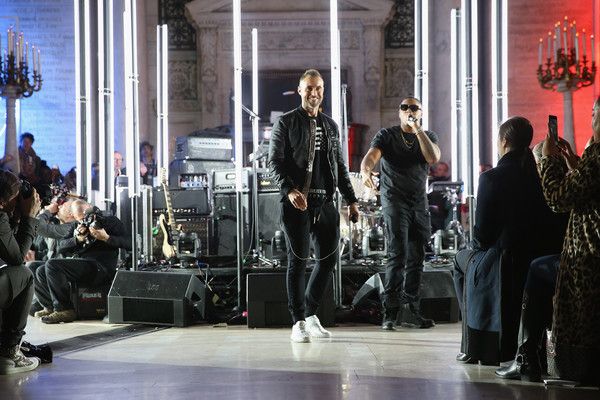 Still sexy as ever!
Also at the show: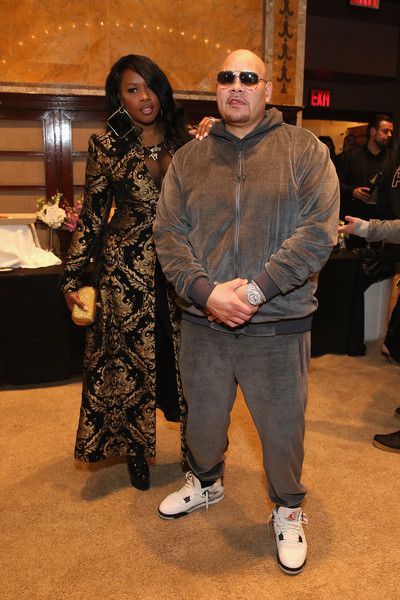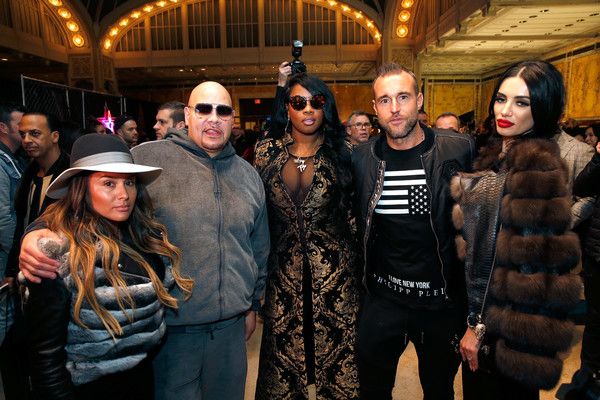 Remy Ma and Fat Joe (along with his wife Lorena Cartagena) stepped out to peep Philipp Plein's latest designs.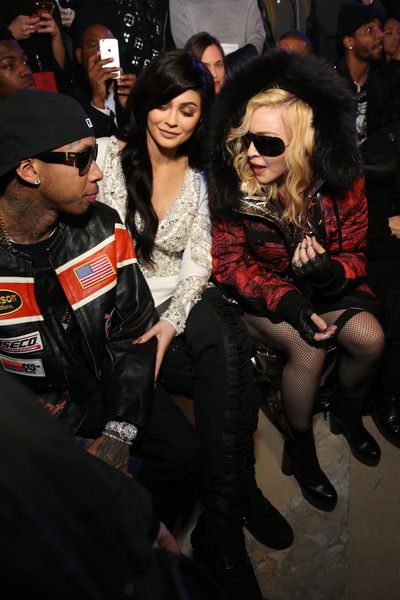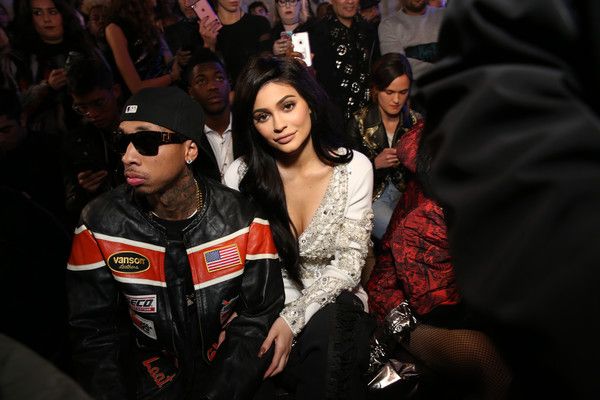 Couple Tyga and Kylie Jenner were spotted on the front row chopping it up with Madonna.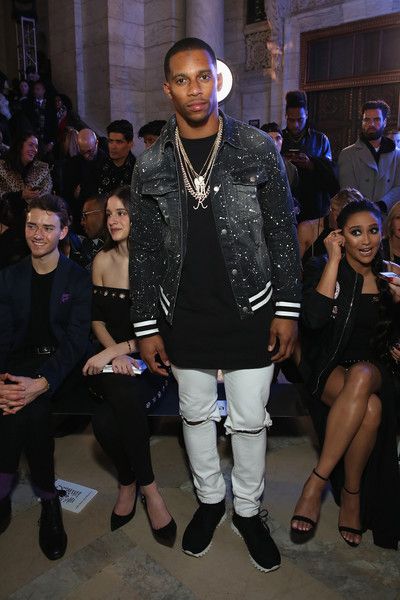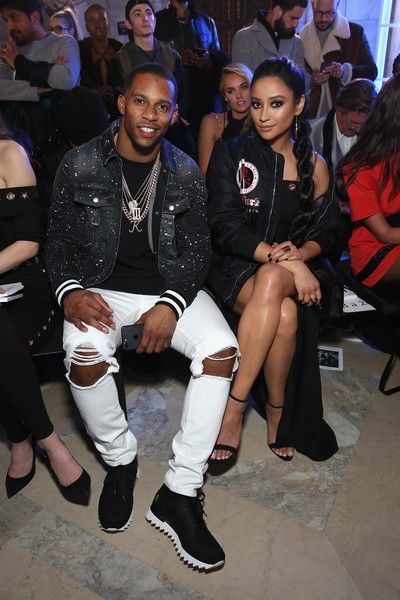 NFL free agent and NYFW regular Victor Cruz, who was recently let go by the New York Giants after seven seasons, was front row ready alongside model/actress Shay Mitchell.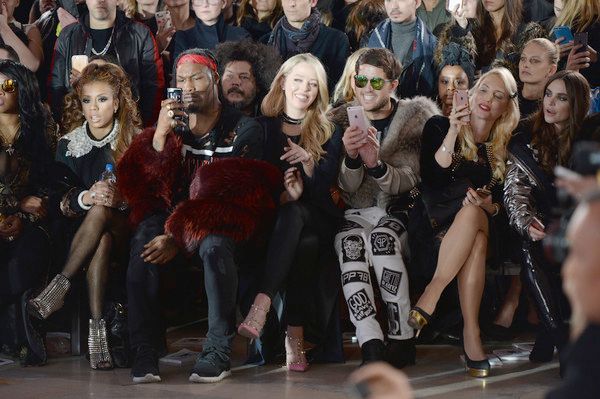 R&B singer Keyshia Cole was spotted a few seats down from Donald Trump's daughter Tiffany Trump. But, before the show started, THIS happened:
Nobody wants to sit next to Tiffany Trump at Philipp Plein, so they moved and the seats by her are empty. pic.twitter.com/XcxNYI6Kf8

— Christina Binkley (@BinkleyOnStyle) February 14, 2017
Empty seats next to Tiffany Trump. pic.twitter.com/axvYJAFupl

— Christina Binkley (@BinkleyOnStyle) February 14, 2017
Bloop.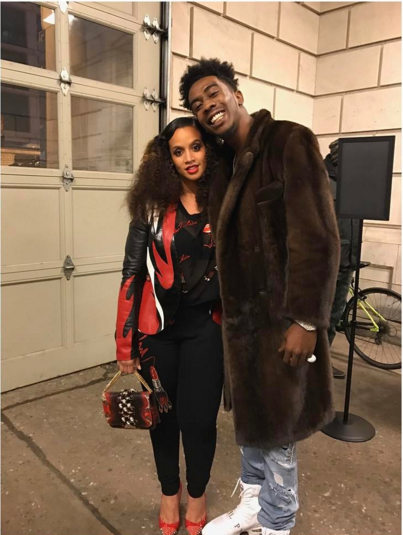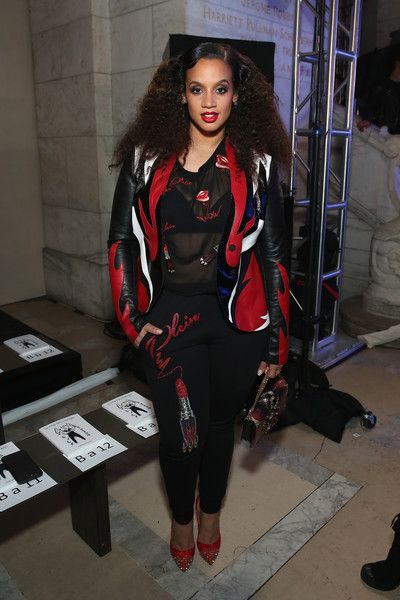 "Orange Is The New Black" star and fashion lover Dascha Polanco was also in the mix.
Check out the fellas in action on the runway below: 
Be sure to click through our gallery of flicks of your faves hitting up shows at NYFW 2017 below! 
Photos: Getty/@sheisdash