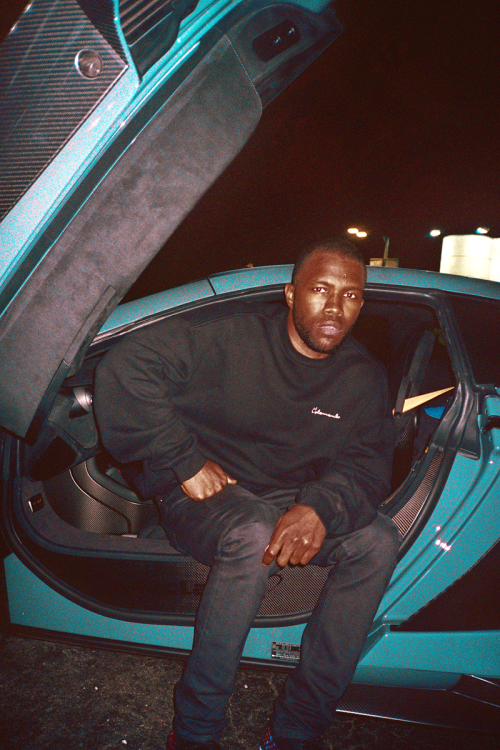 Not everybody was here for last night's Grammys.  Find out what Drake, Frank Ocean, SchoolBoyQ, Solange, and Snoop had to say about it all....
Just before the Grammys aired, Frank Ocean -- who didn't submit his album blonde for Grammy consideration -- dragged the folks behind the biggest night in music.  He had just sold 1 million units of the album, independently, and he wanted the Grammys to understand they focus on irrelevant people and ish -- according to Frank.
Here's his words from his Tumblr account:
Ok Ken (and David). As much as I hate to make you guys famous or even respond to you directly. We all die one day and you're old so fuck it. Yea yea my 2013 performance at the Grammys was absolute shit. Technical difficulties, blah blah. Thanks for the reminder. Very much appreciated. Fuck that performance though. You think that's why I kept my work out of the Grammy process this year? Don't you think I would've wanted to play the show to 'redeem' myself if I felt that way? In reality, I actually wanted to participate in honoring Prince on the show but then I figured my best tribute to that man's legacy would be to continue to be myself out here and to be successful. Winning a TV award doesn't christen me successful. It took me some time to learn that. I bought all my masters back last year in the prime of my career, that's successful. Blonde sold a million plus without a label, that's successful. I am young, black, gifted and independent.. that's my tribute. I've actually been tuning into CBS around this time of year for a while to see who gets the top honor and you know what's really not 'great TV' guys? 1989 getting album of the year over To Pimp A Butterfly. Hands down one of the most 'faulty' TV moments I've seen. Believe the people. Believe the ones who'd rather watch select performances from your program on YouTube the day after because your show puts them to sleep. Use the old gramophone to actually listen bro, I'm one of the best alive. And if you're up for a discussion about the cultural bias and general nerve damage the show you produce suffers from then I'm all for it. Have a good night. 
Just hours after she copped her first Grammy ever, Solange reposted his words with praise.
wuddup frankhttps://t.co/CVth1vwgNb

— solange knowles (@solangeknowles) February 13, 2017
She may have been a little pissed about her big sis not winning Album of the Year over Adele.
Thank you for your well wishes. Gratitude.
If I would've gotten to accept this, I would've said black girls/women ARE grammys mothafuckaaaa pic.twitter.com/Pm1LncrIAo

— solange knowles (@solangeknowles) February 13, 2017
Hmph.
Drake was rumored to be boycotting the Awards, but he actually had a show in Manchester tonight for his tour. Apparently, he still aint here for the Grammys. He joked about just picking up his couple Grammy wins like:
Ha! He's all the way #TeamChance though:
Sweet.
Snoop hasn't seen it for the Grammys in decades, apparently.  He posted:
But he did still praise Chance The Rapper for being a real one:
SchoolBoyQ also was kinda pissed about how the night went.  He lost his Best Rap Album and Best Rap Performance (for "That Part") categories to Chance, so...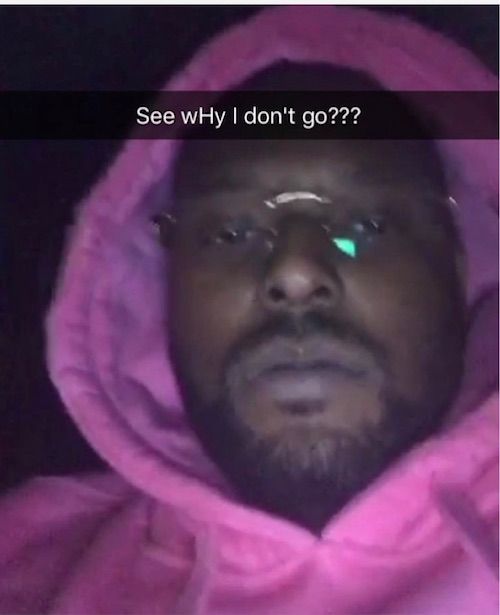 Bloop.  We're here for his matching pink Grammy look with his daughter though.
Photos: Instagram/Tumblr