Another one! Hidden Figures stole the show after winning the Outstanding Motion Picture award at the 2017 NAACP Image Awards. Get into their acceptance speech, plus find out when Octavia Spencer is set to host "Saturday Night Live" inside…
Hidden Figures no more!
Fresh from their SAG Award win, Hidden Figures wins big at the 48th NAACP Image Awards held at the Pasadena Civic Auditorium in L.A. last night.
Leading ladies Taraji P. Henson,Octavia Spencer and Janelle Monae accepted the award for Outstanding Motion Picture and they dedicated the award to the three African-American women who were responsible for sending the first American into space.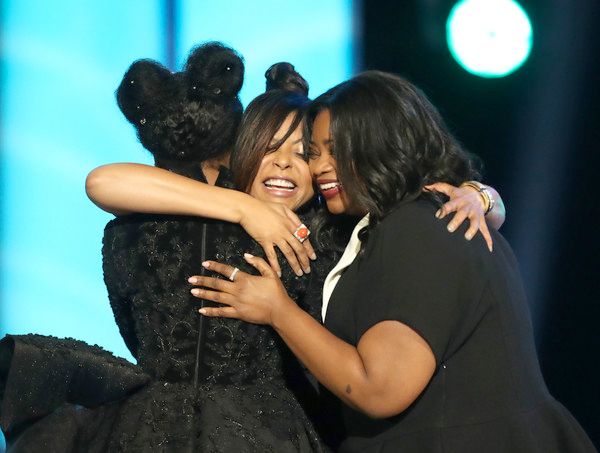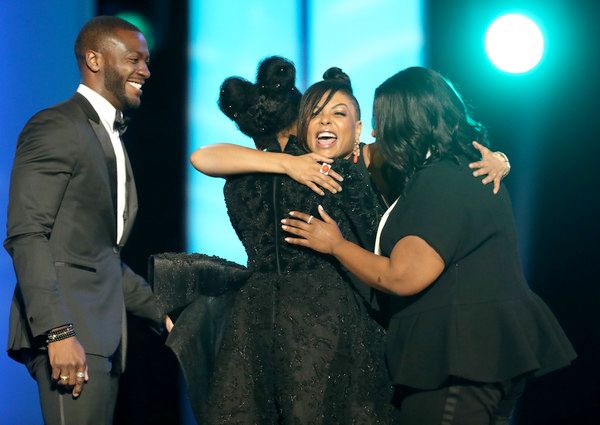 Janelle Monae dedicated her speech to the African-American heroes who did the impossible.
"We are so thankful that we get to honor three American heroes," Janelle said. "Three African-American women who sent our first American astronaut into space. This movie is about unity. It's about what happens when we set our difference aside we can achieve the extraordinary. Mary [Jackson], Katherine [Johnson] and Dorthy [Vaughn] we're so thankful for your lives and we're so thankful for the NAACP."
The Hidden Figures cast was up against FENCES, Loving, Moonlight, and Birth of a Nation for the award, but #BlackGirlMagic came out on top.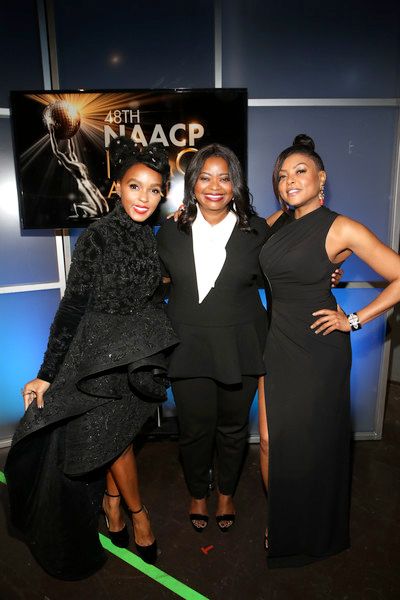 CONGRATS ladies!
Check out their acceptance speech below:
Speaking of Octavia...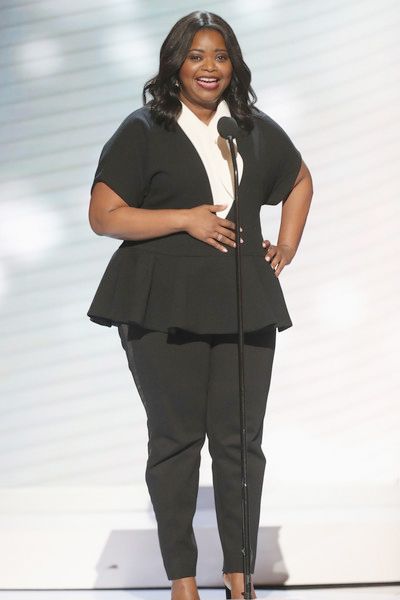 Oscar winner Octavia Spencer is set to host "Saturday Night Live" on March 4. It was announced during "SNL" last night. Mark your calendars.
By then, we hope the 46-year-old actress will be a two-time Oscar winner as she's up for Best Supporting Actress for her role in Hidden Figures. That's the same category she won for The Help in 2012. And she's the only African-American woman to be nominated in that category twice.
Photos: Getty