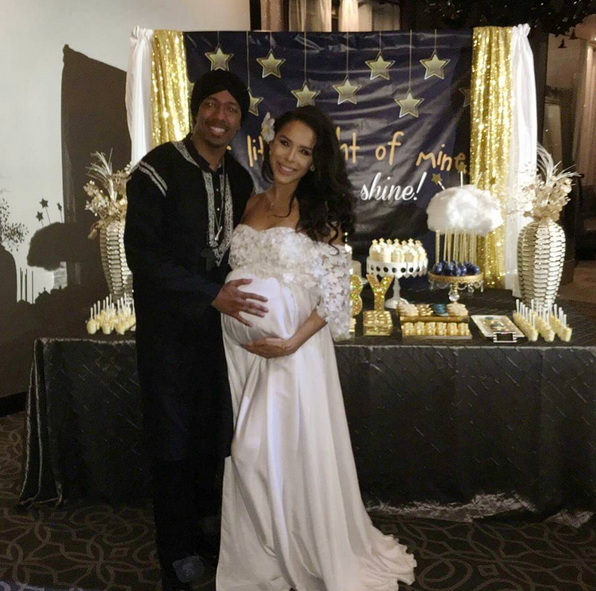 Nick Cannon is gearing up to welcome baby #3. Meanwhile, DJ Khaled's son Asahd Khaled just got a major key in life. Get it all inside…
Baby #3 is on the way!
Nick Cannon joined his son's mother Brittney Bell for an intimate baby shower yesterday. The "America's Got Talent" star was all smiles as he rubbed Brittney's growing baby in front of the lavish decorations to celebrate their new baby boy.
Although they aren't a couple, Brittany gushed about her love for Nick and their new baby saying,"I love the both of them beyond words. So many reasons to be joyful!! But last night was one of my favorite. Our little light was showered with love.. and lots of dancing."
Nick told us he has no plans to get married again, or even get into another relationship again, but these two seem committed to successfully co-parenting their new baby. Baby Cannon will join big brother Moroccan and big sister Monroe, whom he shares with ex-wife Mariah Carey.
Speaking of YBF dads...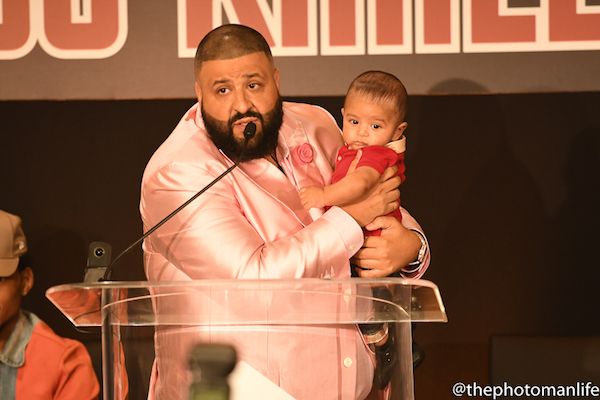 DJ Khaled's ridiculously cute son Asahd Khaled is only 3-months old and he's already set to make BANK for the rest of his life. Yep, he's been alive for 3 months and is already richer than most.
His pops named him an executive producer of his forthcoming album Grateful. That means baby Asahd will receive royalties for the rest of his life. Smart move.
During a press conference at the Beverly Hills Hotel to celebrate his Grammy nomination for Best Rap Album, Khaled held his son and announced:
"By the way, my son is the executive producer of my new album. I'm for real about that. He's signing off with everything with [Epic Records CEO] LA Reid."
Then, he announced the title of his new album. He said, "The title of my new album coming out this year, my best work ever, on my momma, on my son, the title is: Grateful."
Peep a clip from Khaled's announcement below:
Following the success of Major Key, if this album finds the momentum his last album did (which hit the No. 1 spot on the Billboard 200), then Asahd is sure to be rolling in the dough.
In legal news...
Khaled is being SUED by a producer named Chris Hill over the beat to "I Got The Keys."
The producer tells TMZ he met Khaled in an Atlanta nightclub in October 2008 and handed him a CD titled "Chris Hill Beats (Gangsta Boogie Vol 2)" with the beat on it.
He said he never heard back from Khaled. Then, "I Got The Keys," featuring Jay Z and Future dropped and he knew instantly it was his beat.
Now he's suing for his cut of the platinum track. He's suing Khlad, the three producers and Sony Music Entertainment for what he believes to be his share of profits.
Hope this guy isn't playing himself.
Photo: Khaled's IG