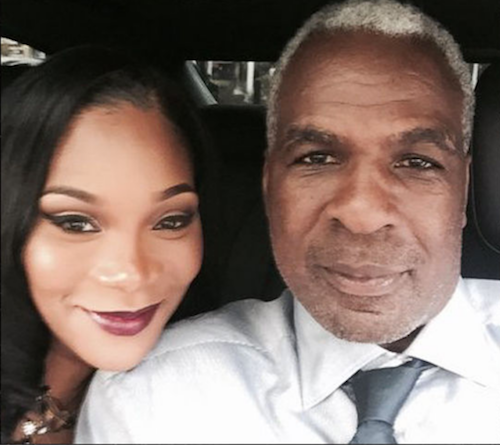 The Charles Oakley vs. The Knicks situation just got worse.  Get the latest inside, plus Troy Ave's latest bullet proof vest foolery....
Charles Oakley now is banned from Madison Square Garden all together.  For life.  Yup, the Knicks owner Jim Dolan basically ran some executive powers of his to shut him out of the entire arena, even if he buys a ticket.
The Knicks just released several recounts of what THEY say happened on Wednesday night during the intense altercation between Oakley and Dolan that led to Oakley's arrest.  It's all pretty much in complete conflict with Oakley's recap of events where he said he didn't provoke anyone.
Yahoo reports:
At one point in the scuffle, Oakley is alleged to have yelled: "All of you suck Dolan's d–k!" […]

 

In addition, employees in the VIP areas of the Garden say Oakley tried to access an off-limits area of the arena in apparent effort to see Dolan, and a seat order taker also noticed Oakley muttering about Dolan.

 

A VIP escort described Oakley and his group as being "antsy … and strange." A concierge labeled him "very vocal … and extremely pushy." […]
"You got all those f—ing security people over them looking at me. I don't know what the f— they're looking at, but they're getting on my f—ing nerves," Oakley allegedly said.
Dolan not only fired the head of security, but he doubled down on ousting Oakley from the arena for the rest of his life.
Late last night, after getting dragged on Twitter for their first statement saying Oakley "needed to get help," the Knicks organization issued a new satement calling him a liar.  They said:
"There are dozens of security staff, employees and NYPD that witnessed Oakley's abusive behavior." "It started when he entered the building and continued until he was arrested and left the building. Every single statement we have received is consistent in describing his actions." "Everything [Oakley] said since the incident is pure fiction."
Charles' wife Angela is defending her man.  She said earlier today that despite him admitting to drinking before the game, the altercation had nothing to do with that:
"He doesn't have a drinking problem. It would've come out a long time ago if he did."

"He does not need medical help and he does not need a psychiatric evaluation. He was just showing the same passion he did when he was a player."

"He's in awe of the love he's received."

"He's happy people saw that he's been trying to keep a relationship with the team, but they're forcing him away."
This is all a mess.
In other messy news, rapper Troy Ave appeared in court today like this:
Troy Ave appears in court wearing bulletproof vest, Trump-inspired baseball cap promoting crack cocaine https://t.co/LLNmA8bzWMpic.twitter.com/PMIFlrjty3

— New York Daily News (@NYDailyNews) February 10, 2017
He was shot while in his car on Christmas Eve, so dude is taking no chances. 
Troy and his floor length fur coat were in Manhattan Criminal Court today for a pre-trial appearance for his arrest on attempted murder charges for his involvement in that Irving Plaza shooting (where he himself was shot and charged for firing a weapon that killed someone else).  He's been out on a $500K bail.  He went to court to get a travel ban listed so he could go on tour, and apparently it worked.
EXTRAS:
1.  The founder of Little Ceaser's Pizza, and owner of the Detroit Tigers, has died.  STORY