Venus & Serena have done it again!  The Williams sisters just copped their third Gold Medal in an Olympics Doubles event.  Deets inside, plus Kobe & Vanessa sharing some fun family time at the Swimming finals...
After winning her very first Singles Gold yesterday, Serena teamed up with her big sis today in London to take a 6-4, 6-4 victory over Andrea Hlavackova and Lucie Hradecka of the Czech Republic.
The twosome won Gold in Sydney in 2000 and Beijing in 2008.  Venus commented after the win:
"We all talk about this, 'We have so many medals,' but to be able to add to that, it's like an unbelievable feeling.  You know that in that count, there you are. It feels amazing."
Congrats!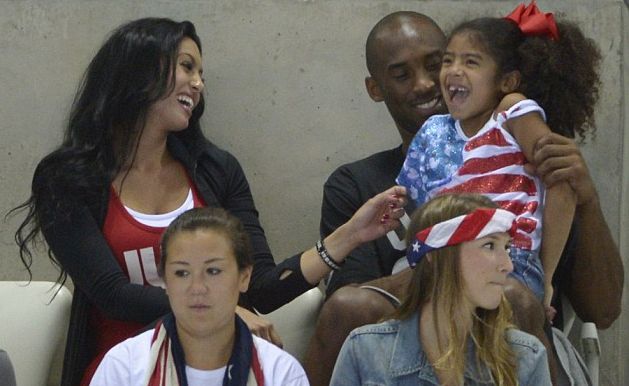 And last night at the Aquatics Center in London, Kobe Bryant and fam were on hand to see Michael Phelps very last race of his career.  Michael went out with a bang--a Gold medal in the team relays and his 22nd medal of his career.  SO the Bryant family was there to show their support for the most decorated Olympian of all time.
Clearly Kobe & 'Nessa had a tickle fest witht heir daughter.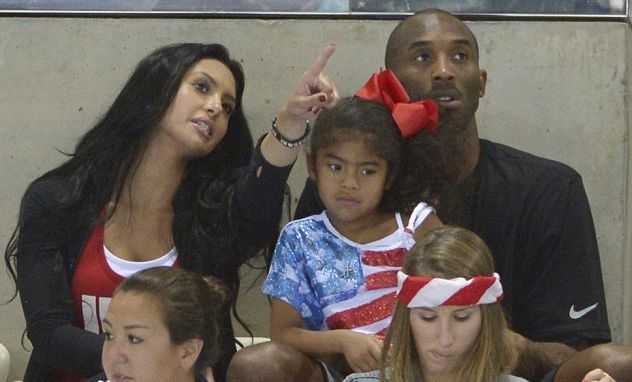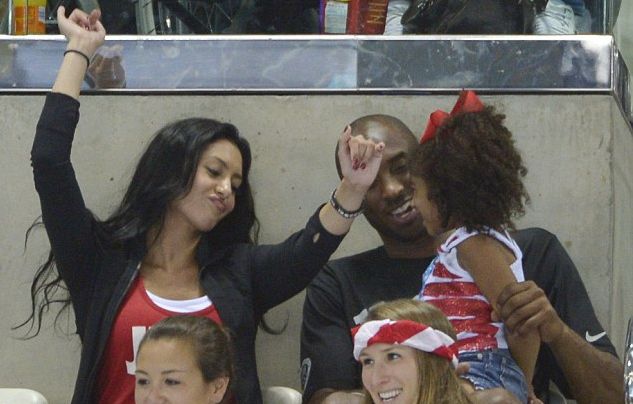 Fun times!  Kobe and crew play Argentina tomorrow night in London.
Pics: AP