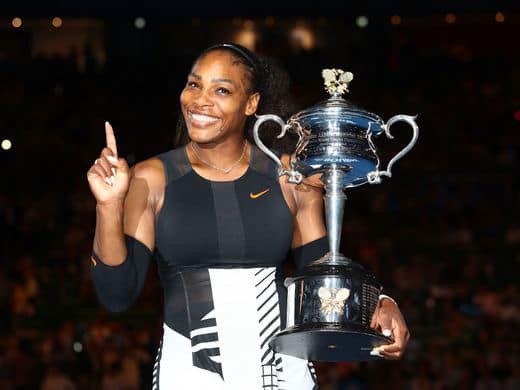 #BlackGirlMagic! The legendary Serena Williams copped her 23rd Grand Slam title after beating her sister Venus Williams. Celebrate with the YBF star inside…
Serena Williams keeps reminding us why she's the GOAT!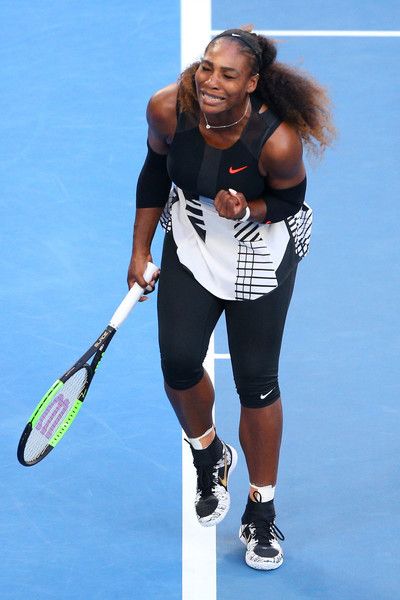 The 35-year-old tennis star won her 23rd Grand Slam singles title after defeating her big sister Venus Williams, 6-4, 6-4, at the 2017 Australian Open held at Rod Laver Arena in Melbourne Park. This is Serena's 7th Australian Open title. Woot!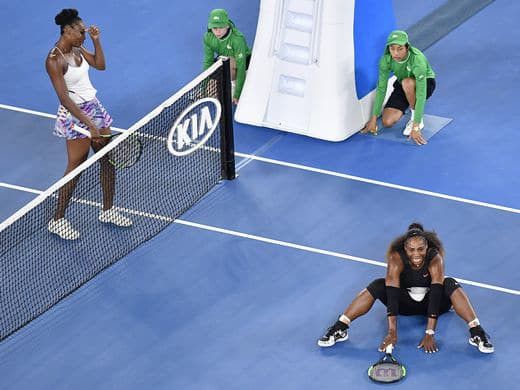 Rena's Australian win is a historic win as she now has the most major titles in the Open era, sweeping past Steffi Graf. Margaret Court, who was in the stands, has the all-time record with 24 Grand Slam singles titles and Rena's right on her tail.
This win also bumped Serena back to being the world's No.1 in women's singles tennis. Who gone check her?
After winning, Rena sat in the middle of the court, waving her arms in the air to celebrate. He sister walked over and gave her a hug over the net to congratulate her sister on her big win.
SHE'S DONE IT! No. 23@serenawilliams is your #AusOpen 2017 women's singles champion. pic.twitter.com/LC6fpWi3Ik

— #AusOpen (@AustralianOpen) January 28, 2017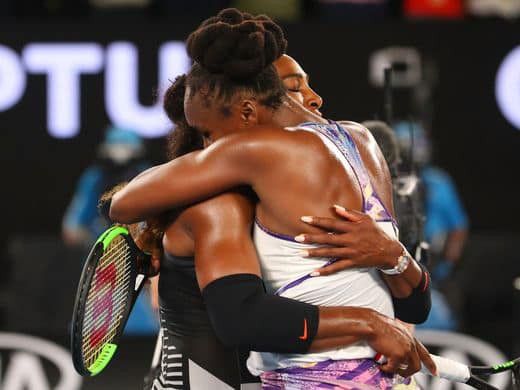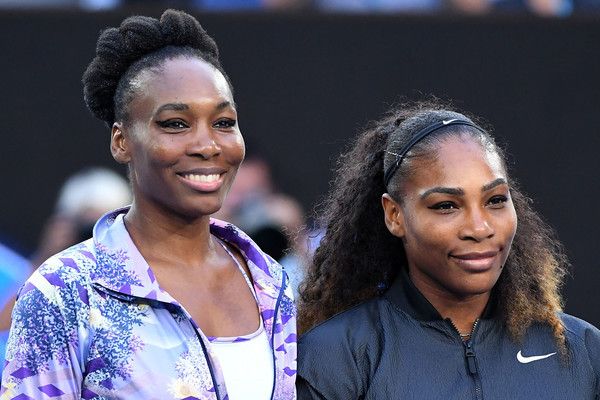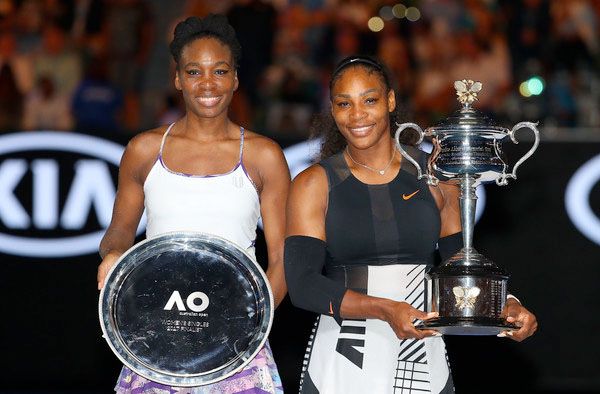 "This was a tough one," Serena said."I really would like to take this moment to congratulate Venus, she's an amazing person. There's no way I'd be at 23 without her, there's no way I'd be at one without her."
She continued, "She's my inspiration, she's the only reason I'm standing here today and the only reason the Williams sisters exist, so thank you Venus for inspiring me to be the best player that I could be and inspiring me to work hard."
Venus congratulated her sister on her epic win saying,"Congratulations Serena on number 23. I have been right there with you, some of them I lost right there against you. It's been an awesome win."
And, of course, Serena's fiance Alexis Ohanian was in the stands cheering his woman on.
Basketball legend Michael Jackson gifted Serena Williams TWO pair of sneakers in honor of her 23rd win:
Congrats Serena! 
Photos: Getty