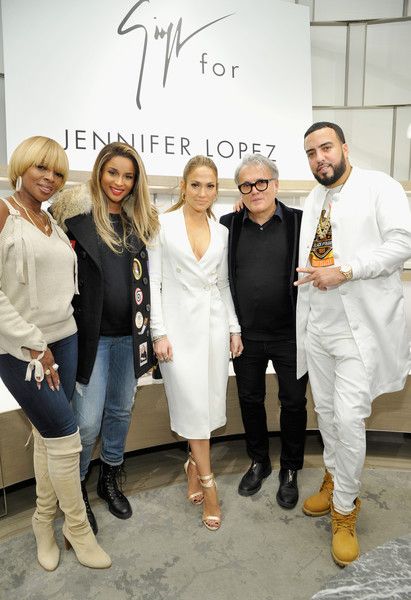 Jennifer Lopez launched a new shoe line with Giuseppe Zanotti and she had several of her celeb friends to celebrate with her. Peep pics of JLo, Ciara, French Montana, Mary J. Blige and more inside…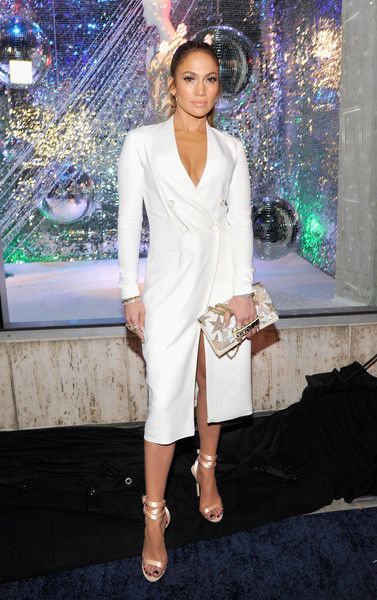 Jennifer Lopez is kicking off 2017 with a bang. "Shades of Blue" is returning for another season, she has a dance competition show titled "World of Dance" premiering this Spring, and now she's adding shoe designer to her resume.
The bootylicious singer got decked out in all white everything for the launch of her new shoe collection with Italian shoe designer Giuseppe Zanotti at Neiman Marcus Beverly Hills yesterday.
White H.O.T. And she's rocking the "Leslie" shoe from her collection.
The 47-year-old entertainer dished on why she decided to name her shoe line after members in her family.
"I just wanted to use all my family's names," she said. "[Giuseppe's] like, 'We need names,' and I was like 'Okay, I have a bunch of names!' My family is my stability — they're so solid for me — and when you think of shoes you think of being grounded. There was a connection there for me. So I took my cousin Tiana, my sisters Leslie, Lynda, [daughter] Emme and everybody else and just decided I was gonna honor them with that. Lynda wrote me and was like 'There's a shoe named after me?!' I said, 'I wanted to name that one after me, but I named it after you!'"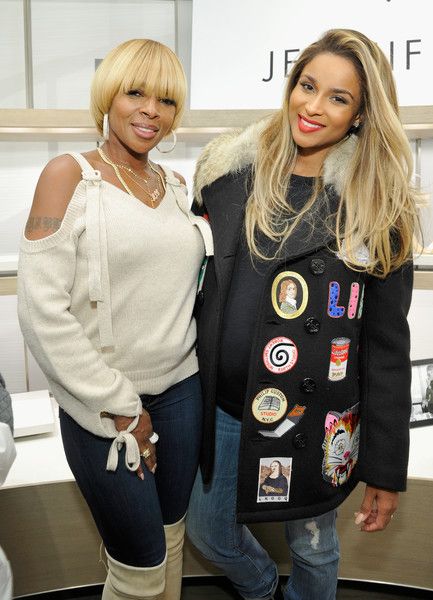 Following her King and Queen of Hearts Tour, Mary J. Blige came out to support her longtime friend. Pregnant singer Ciara, who just inked a new deal with Warner Bros. Records, bumped along to the event as well.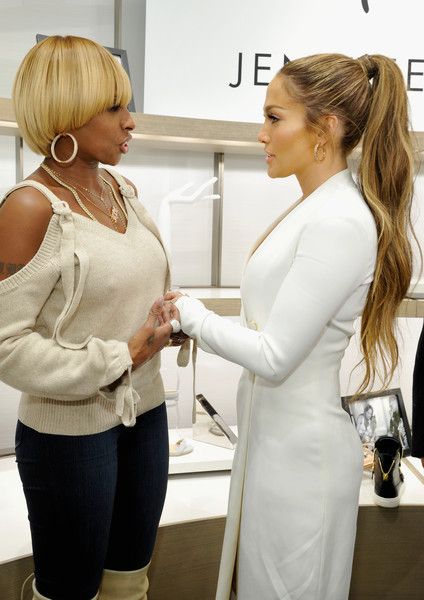 Rapper French Montana and actress Vivica A. Fox, both looking fresh in all white, were in the mix: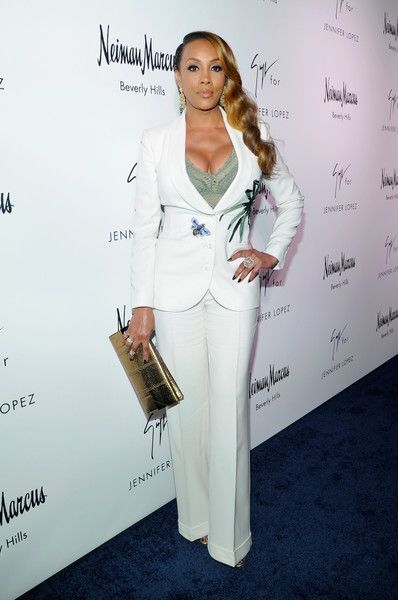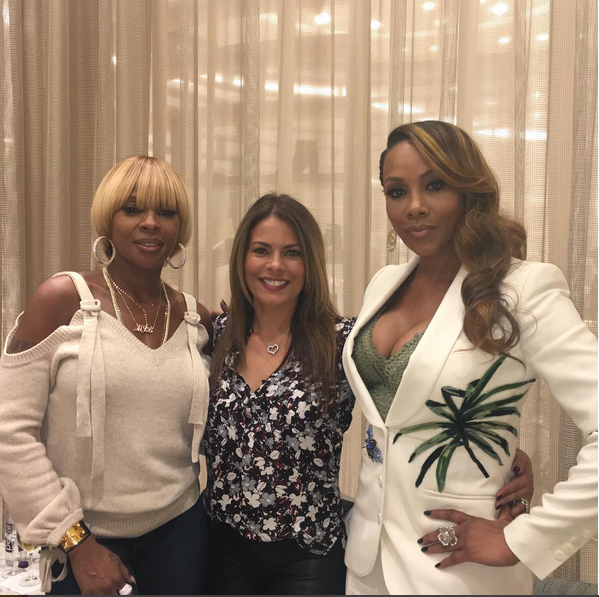 Showing love! "Being Mary Jane" star Lisa Vidal also came out to support.
Congrats JLo! 
Photos: Getty/French's IG/Lisa's IG