Rihanna's protest style is A1.  Chick popped up on the streets of New York last night during the Women's March and brought a fashionable message with her.  See it inside...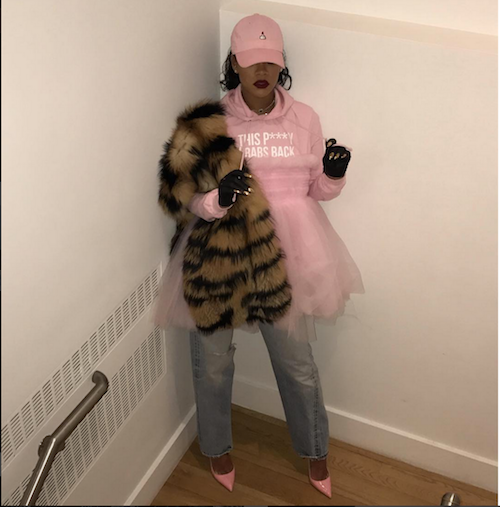 The signs, quotes and messages were at Peak Perfection levels yesterday at all the women's marches around the country.  Over two million women were estimated to have turned out nationwide to let the Trump administration know that they are still here, and will not put up with misogyny and women's rights being stripped away. Rihanna joined the New York ladies and men with a message as well.
The Barbadian singer has been vocal in her own way about the American election.  She spends most of her daily life in the States, so it comes as no surprise she would want to chime in on the circus that has been our recent election.  She was pro-Hillary and is pro-women's rights.
The "Cockiness" singer rocked a pink tulle skirt, pink pumps and jeans, all topped off with a pink sweatshirt that read "THIS P***Y GRABS BACK" in response to Trump's disgusting rhetoric about how he wants to grab women's p***ies.
She said:
So proud to be a woman!! So proud of the women around the world who came together today for pro-choice!
Ri threw on her pink leather baseball cap, fur stole and bad ass gloves to join protestors right in front of Trump Tower.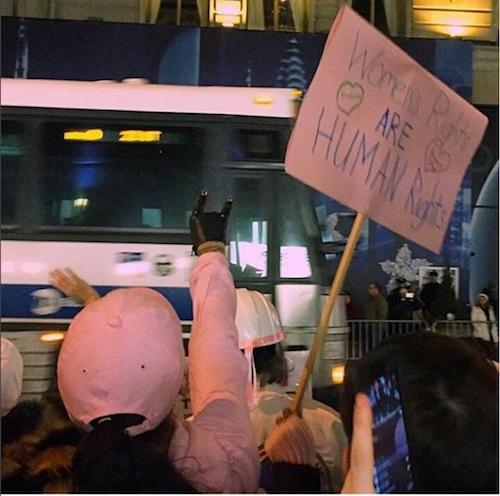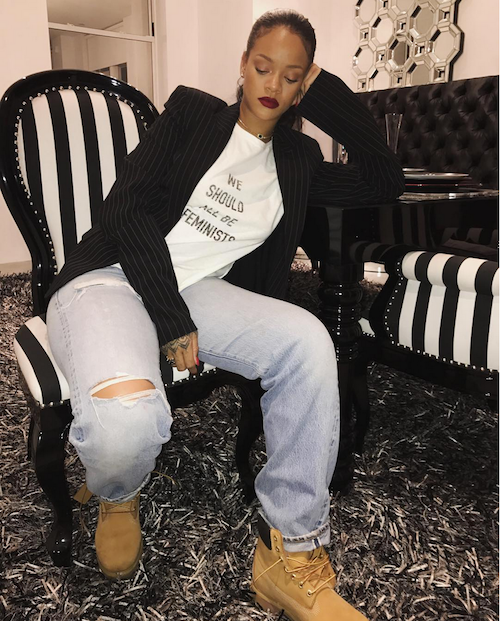 Today, she's rocking a feminist inspired tee from Dior.  The tee popped up on the runway of new Creative Director Maria Grazia Chiuri's Dior debut this past September.
Let 'em know Ri!
Photos: @rihannaquilla, @rihannaasboss