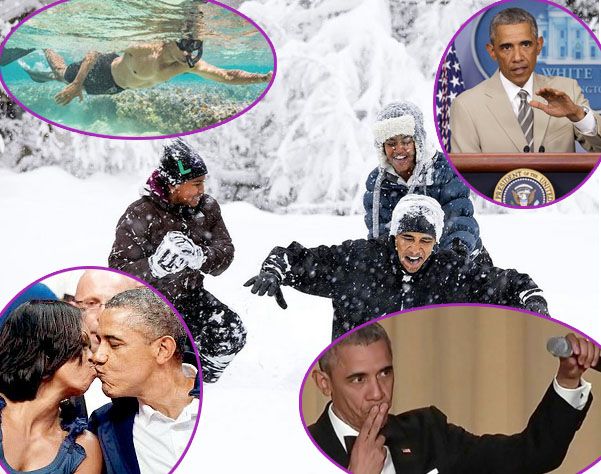 As we wipe the tears that continue to flow before his final goodbye, we rounded up moments throughout President Barack Obama's 8-year term that proves he's EVERYTHING-IN-CHIEF. He does it all. Travel down memory lane with us inside…
Today marks President Barack Obama's last full day in office after serving the country for the last 8 years. We can't thank him enough for being a compassionate, thoughtful, charismatic, funny and incredible role model for generations to come. And of course, running the United States with "the people" always first in mind.  Inclusion was key, from the people working out the White House to the policies affecting Americans, to types of media outreach the Obamas used to advocate for their policies. We all felt it.
We'll likely never see another president like Barack Obama in our lifetime. So, we rounded up all of the moments where he put he put on his Chief hat like a BOSS.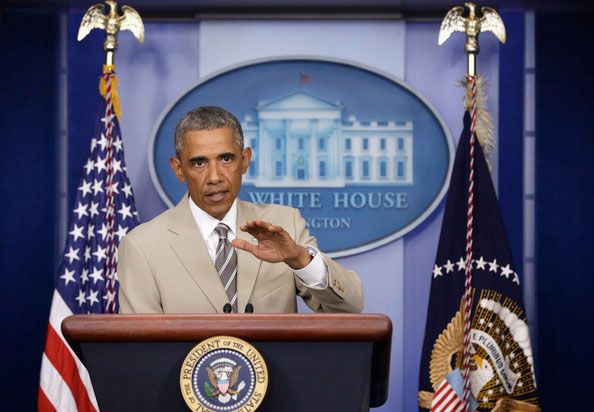 Dapper Dresser In Chief
That time President Barack Obama shocked the world when he rocked a light colored suit during a press conference in the James Brady Press Briefing Room of the White House.  Oh, and that Easter Sunday swag too.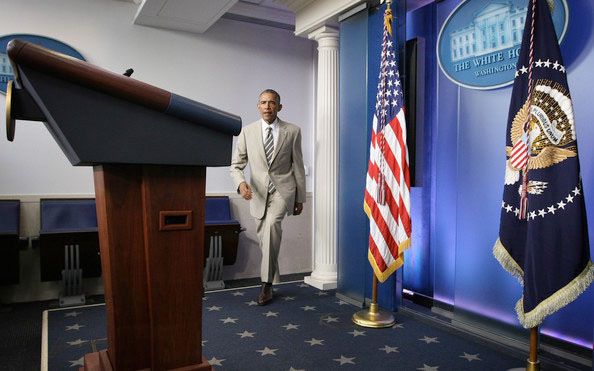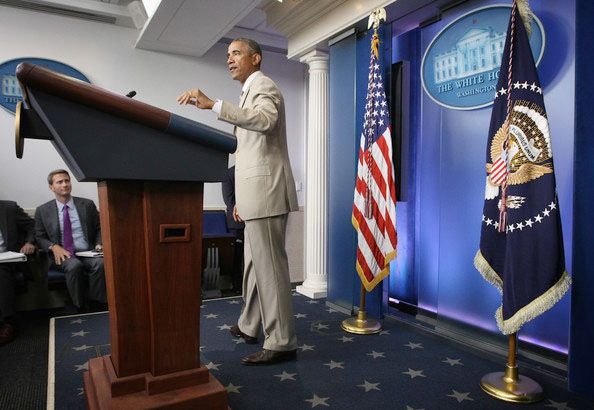 While POTUS talked about taking action against ISIL and immigration reform, the rest of the world was talking about HIM. A light colored suit is rarely seen on a president, but Mr. O pulled it off well.
Comedian In Chief
Nah, not the dad jokes.  Before Donald Trump ran for President, he went on a vicious attack against POTUS about whether or not the president was a legal citizen of the United States. Trump demanded Mr. Obama's birth certificate be released to prove his citizenship. POTUS released the certificate and had PLENTY of jokes launched at Trump after it was unveiled at the White House Correspondent Dinner in 2011.
Relive it all above.
Shade Thrower In Chief
Republicans cheered during POTUS' final State of the Union address when he said, "I have no more campaigns to run." But, Mr. Obama clapped back with the quickness. He said, "I know, because I won both of 'em." Bloop!
Ish Talker In Chief
During his final White House Correspondents dinner in May 2016, President Obama roasted then presidential hopeful Donald Trump for not attending the event. "Is this dinner too tacky for The Donald? What could he possibly be doing instead? Is he at home, eating a Trump steak, tweeting out insults to Angela Merkel? What's he doing?"
He concluded his speech thanking the press corps and he did something totally unexpected. "I just have two more words to say, OBAMA OUT"  Then, that mic drop.  Check it above.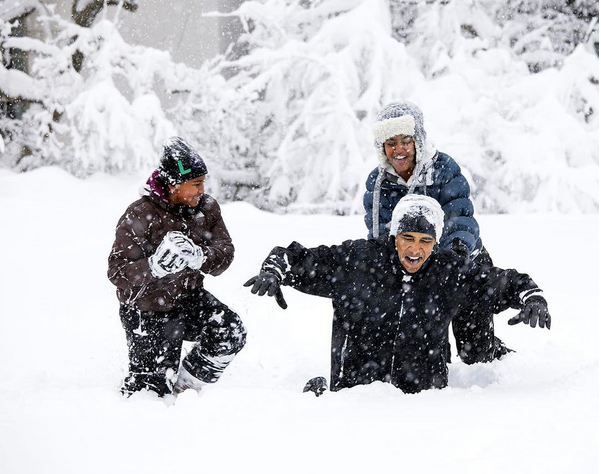 Dad In Chief
Being a father to two young girls while running the nation had to be hard. But, President Obama made it look effortless.  The busiest man on earth always found time to be a dad, a perfect example for hard working parents everywhere.
White House photographer Pete Souza shared some never before seen pictures of POTUS in total daddy mode. On a wintery Saturday in February 2010, POTUS got dressed in his snow gear to play in the snow with his daughters Malia and Sasha Obama.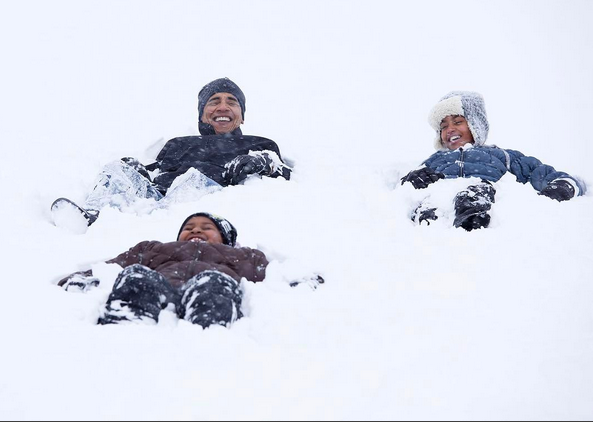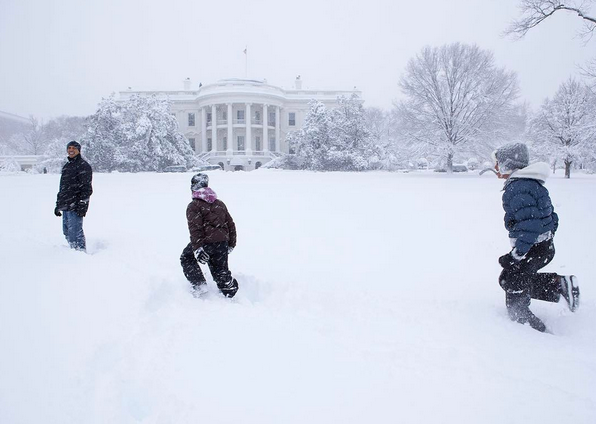 Loves it! 
And those dad jokes. 
He had us all in tears -- including our fave YBF Teen Malia Obama -- during his farewell speech when he praised his daughters for growing into beautiful young women while the world looked on.
"Of all the things I've done, I'm most proud to be your dad," he said.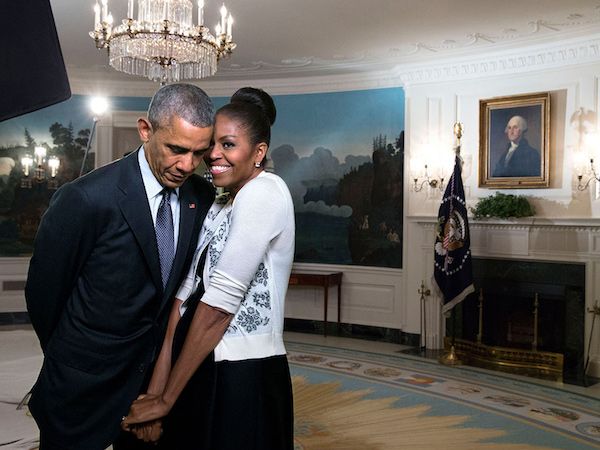 Husband In Chief
POTUS never missed a moment to shower his wife, First Lady Michelle Obama, with praise and love. That Obama type love had (almost) everybody on point in their relationships.
POTUS and FLOTUS stepped out to watch the U.S. Olympic basketball team play Brazil in July 2012. The first time the "Kiss Cam" panned over the Obamas, they missed the opportunity to get kissy. But the second time around, it went down. Get into it above.
President Obama got super emotional while thanking his wife during his farewell speech to the nation. He fought back tears while listing all of the great attributes about his lovely wife that had us grabbing tissues.
Crooner In Chief
We never got to hear him spit bars to Jeezy's "My President Is Black"  But this will do.  While POTUS would be the first to tell you he can't hold a note, he did flex his vocals on several occasions throughout his presidency. During a fundraising event at the Apollo Theater in 2012, he busted out Al Green's "Let's Stay Together." Peep the clip above.
He sang "Amazing Grace" during the funeral for South Carolina State Senator Clementa Pinckney:
And he also sang his daughter Malia "Happy Birthday" during a 4th of July celebration at the White House last year:
Ha!
Commander In Chief
President Obama proved he was NOT the one to be messed with.  Don't let that calm exterior fool you, he gets gully when necessary.
In May 2011 (nearly 10 years after 9/11), POTUS praised the American soldiers who carried out the operation to kill Osama bin Laden. Peep the clip above.
Baller In Chief
POTUS loves basketball! He's the first president to have a basketball court added to the White House. He hit the court often to play against his staff and celebrities.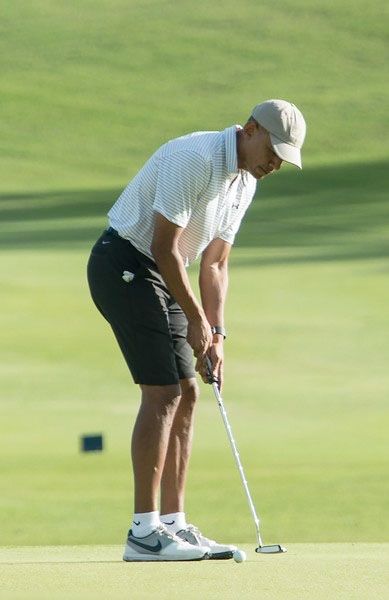 Golfer In Chief
President Obama loves golf as well. He hit the course every chance he could during his presidency.
Traveler In Chief
As president, President Obama has traveled all around the world. He made history as the first sitting President to visit several places like Hiroshima, Japan, Yosemite National Park, Laos, Nigeria and more.  What was everybody else doing?!
Prez O snorkeled in the Pacific Ocean during a trip in September 2016. The cool flick is featured in the February 2017 issue of National Geographic magazine.
Every trip had a purpose, and it was clear that improving America and our diplomatic ties were numero uno. 
Thank you isn't enough.  But we'll continue to say it.
Salute, Mr. President!
Photos: Getty/Pete Souza/Brian Skerry via National Geographic